An Editor's Guide to Las Vegas
Make sure you do Sin City right.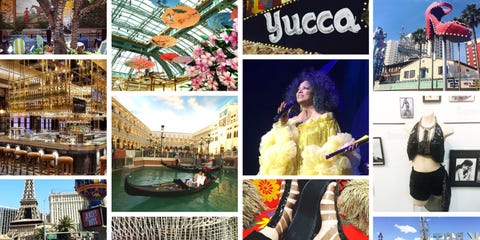 Sin City has quite the reputation—and it's *very* well deserved. But it's not all neon lights, ringing slots, and partying that exclusively ends with a hangover. (Though, let's be real—that's a big part of it.) No, Vegas is so much more than that—it has some of the best shopping, eats, entertainment, and delightfully-ridiculous attractions in the world. To narrow down the places worth their salt, we did the legwork and have put together a must-see list of our own. (So it's time to bookmark this sucker.)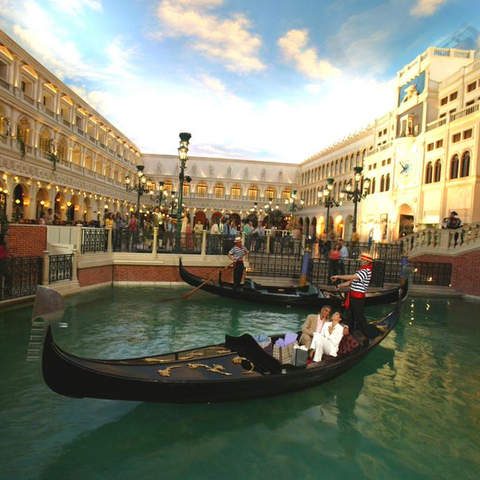 The Grand Canal Shoppes
Inside the luxurious Venetian Hotel on the Strip, transport yourself to Venice (Old World gondalas et al) with bridges, cafes, streetscapes, live performances, and nearly 80 gorgeous shops including our beloved Barneys New York, BCBGMAXAZRIA, Diane von Furstenberg, Sephora, and more! If you're looking for an overnight stay, try one of their newly-renovated, sumptuous suites.
3377 S Las Vegas Blvd.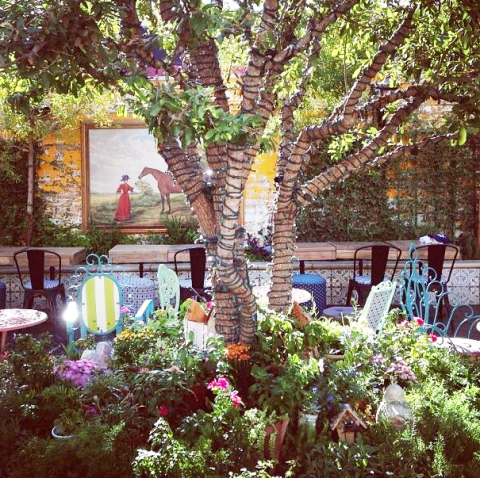 The Park on Fremont
Day or night, if you're looking for mouth-watering bites and cocktails in downtown Las Vegas, look no further than this idyllic gastropub. From the darling decor to the live music (or retro jukebox numbers, if that's your jam), it's the ultimate feel good stop.
506 Fremont St.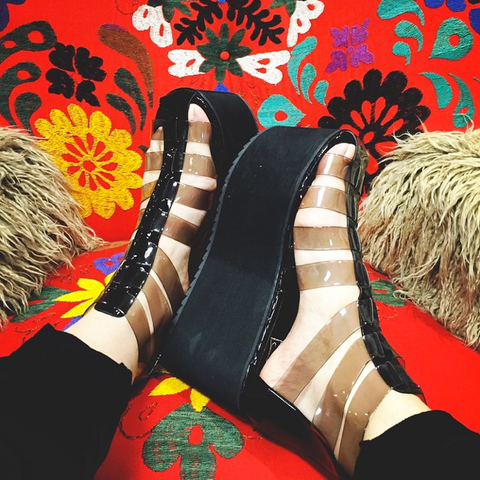 Coterie Downtown
During our trip, we found our way into this little indie boutique located in a former cash-checking shop. It has just the right amount of Vegas playfulness, mixed with one-of-a-kind and neovintage pieces (many of which come from emerging designers) at all price points. Score.
515 Fremont St.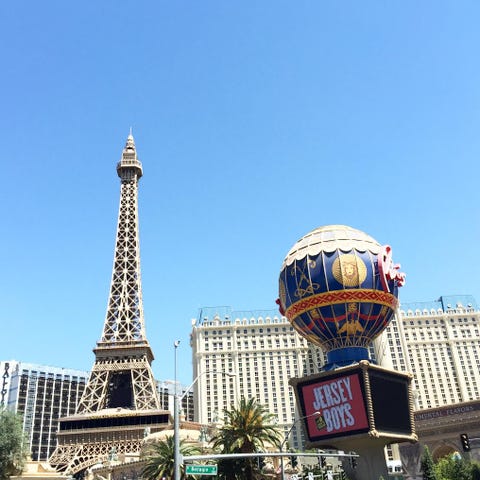 The Paris Hotel
For those of us who consider themselves utter Francophiles yet haven't set foot in the City of Light, enter Paris Las Vegas. It's much closer, more wallet-friendly, and has "Jersey Boys" playing in its theater. What more could you ask for?
3655 S Las Vegas Blvd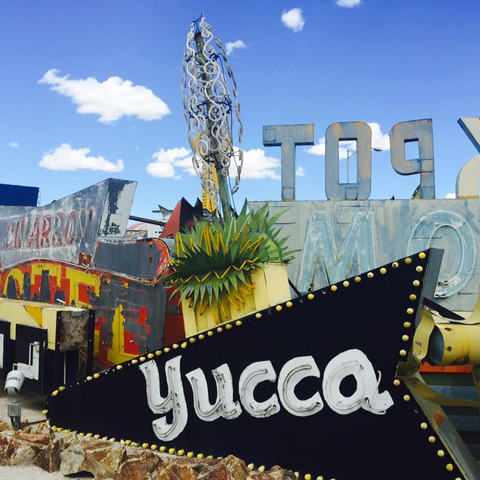 The Neon Museum Las Vegas
Founded in 1996, the Neon Museum hosts a wealth of iconic Las Vegas signs ranging from the 1930's to present day. Our favorite part is the outdoor exhibition space, known as the Neon Boneyard, which is teeming relics and kind of looks like an adult playground. You can check out the space through guided tours that last one hour. (Giving you plenty of time to hit up everything else.)
770 N Las Vegas Blvd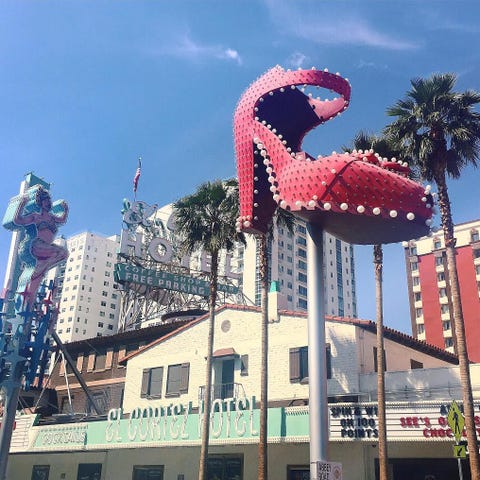 El Cortez Hotel
If you want that retro, Old Vegas feel you've got to make a stop at the longest continuously-running hotel and casino in Las Vegas. (It was recently placed on the National Register of Historic Places). Oh, and can we just say: El Cortez's Spanish Ranch theme decor and iconic signage make it Instagram gold.
600 Fremont St.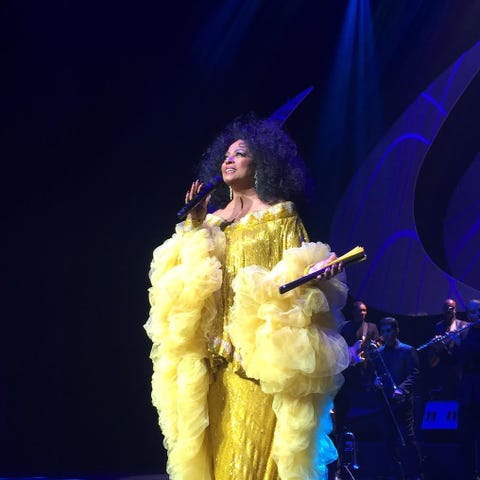 The Music and Theater Venues
Eat your heart out, New York City! Vegas is booming with world-class concerts, events, and theater. We don't mean to brag, but we literally had living legend Diana Ross Reach Out and Touch (our hands) at the intimate Venetian Theater, which only has 1,815 seats. Think about that in comparison to arena shows across the country. So before hitting Sin City, do your research and reserve tickets.
Virtually anywhere on the Strip or in Downtown Las Vegas. (No, seriously.)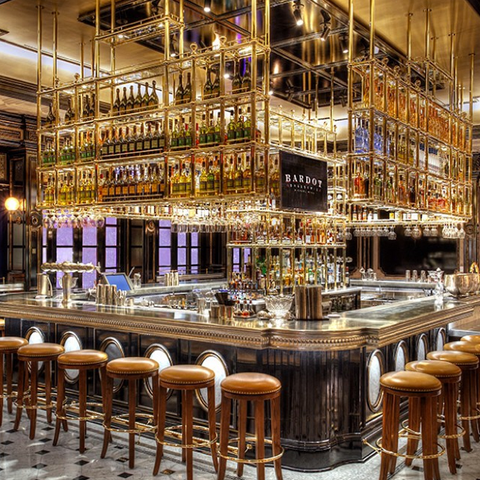 Bardot Brasserie
This little French brasserie inside the Aria Resort won't just be your passport to Paris, but it'll transport you to the City of Light in the 1920's. The chic dining room, golden central bar, and the French onion soup are not to be missed.
Aria, 3730 S Las Vegas Blvd.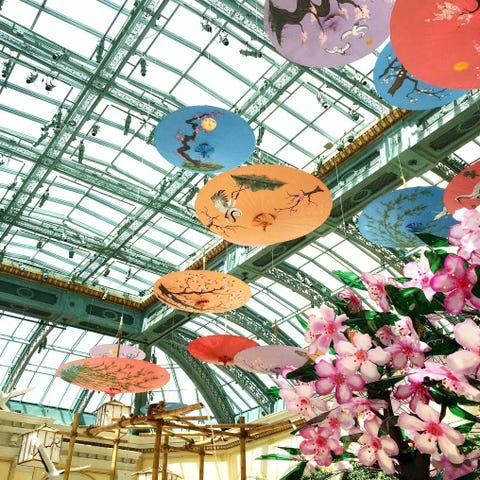 Bellagio Conservatory and Botanical Gardens
Vegas may feel like summer all year long, but this magical conservatory changes with the seasons and holidays. Between the exotic flowers, gazebos, ponds, and live music, you're in a picturesque wonderland just feet away from the casino.
3600 S Las Vegas Blvd.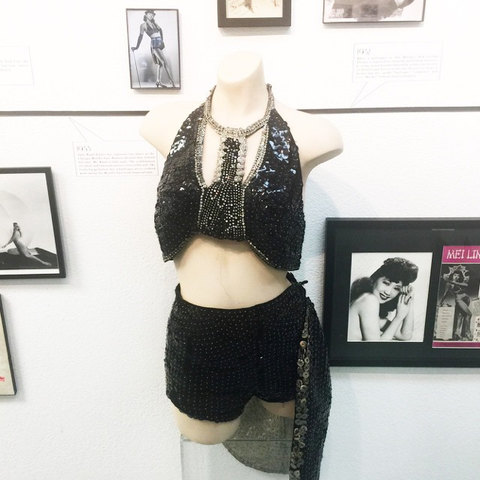 Burlesque Hall of Fame
Tucked away inside The Emergency Arts building (a hospital for the arts), you'll find this little hole-in-the-wall homage to the earliest days of buresque in America to the neo-burlesque revival of the 2000s. With vintage costumes, playbills, and even a pasties display, it's a one-of-a-kind collection integral to Vegas' history.
520 Fremont St.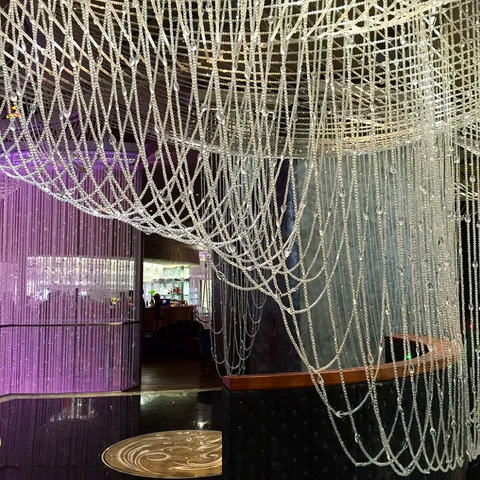 The Chandelier Bar
There's no shortage of ornamental spots to grab cocktails, but there's none more grand than the multi-story Chandelier bar inside The Cosmopolitan. Sip their signature Forbidden Fruit cocktail while hobnobbing amidst the walls of crystal beaded light.
3708 S Las Vegas Blvd.
This content is created and maintained by a third party, and imported onto this page to help users provide their email addresses. You may be able to find more information about this and similar content at piano.io