The Best Festivals for Foodies
Eeeeeats.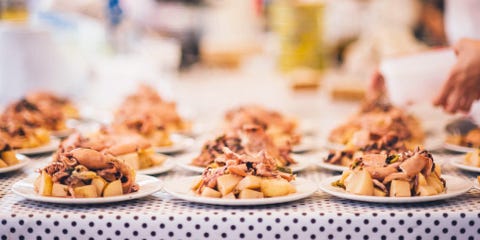 These days, festivals are more than just a music lineup—everyone from street cart vendors to world-renowned chefs are stepping up their food game all for the sake of your appetite Instagram (because #foodporn, let's be real). These are the fests every foodie worth her salt should have on her radar.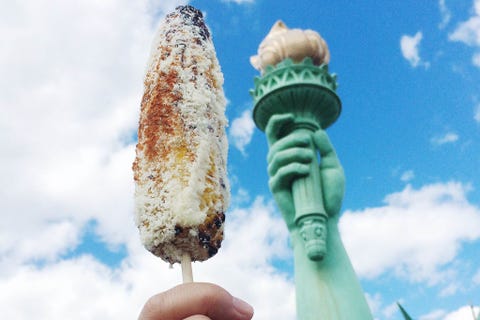 Governors Ball
Where: NYC When: June 5-7, 2015 Why: Foodie New Yorkers rejoice! Hit up one of the many food carts serving up everything from Luke's lobster rolls to jalapeño corndogs, because who doesn't love anything deep fried or drenched in butter.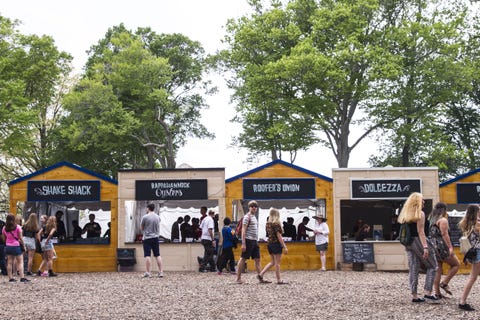 Sweetlife Festival
Where: Columbia, MD When: May 30-31, 2015 Why: Go for the music lineup (think Kendrick Lamar, Calvin Harris, Banks) but stay for the grub—renowned chefs like Erik Bruner-Yang and restaurants like Momofuku and Blue Hill Farm are regulars.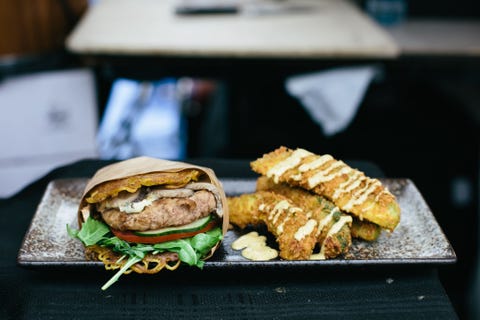 Outside Lands
Where: San Francisco, CA When: August 7-9, 2015 Why: The food lineup of everything from ramenburgers to chicken pot pies to a dedicated chocolate shop (I think yes) is just as impressive as the music lineup where bands like Mumford & Sons, the Black Keys, and Elton John will take center stage.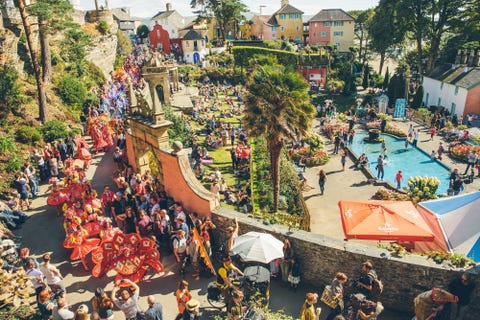 And for you globe-trotter types: Festival 6
Where: Portmeirion, Wales When: September 3-6, 2015 Why: Visit the pop-up oyster bar and sip on some bubbly (#fancy) while taking in the gorgeous fairytale-like view. If a banquet is more your cup of tea, sit down to menus created by local Michelin starred chefs.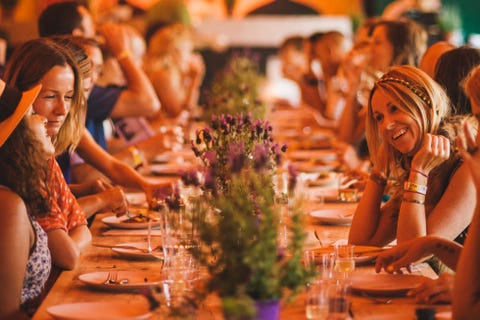 Wilderness
Where: Oxfordshire, England When: August 6-9, 2015 Why: Before heading out to watch Bjork's awesomeness, munch and mingle at a long-table banquet fit for royalty where chefs like Raymond Blanc curate local and organic menu's. If you're really feeling a DIY vibe, take a cooking class to learn the craft of artisan bread making or go on a foraging tour to pick wild ingredients.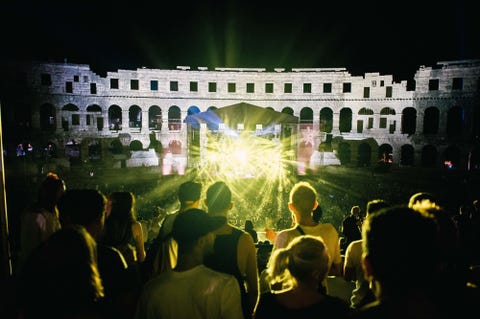 Outlook
Where: Stinjan, Croatia When: September 3-6, 2015 Why: This unique festival takes place in an abandoned Roman fort (yes, I said fort), but the scenery isn't the only reason one should trek it out there: Restaurants will be serving up local fare to complement your weekend beach #vibes. And if partying in wreckage doesn't appeal, set sail on the Adriatic with one of your favorite DJs.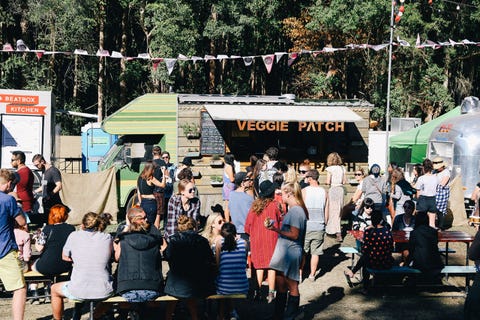 Splendour in the Grass
Where: Yelgun, Australia When: July 24-26, 2015 Why: Stop by the Truck Shop where food carts range from Veggie Patch's handmade sweet potato chips to Hawker's Market Vietnamese street food complete with its own karaoke bar—you know, just in case headliners like Florence and the Machine have you feeling inspired.
This content is created and maintained by a third party, and imported onto this page to help users provide their email addresses. You may be able to find more information about this and similar content at piano.io