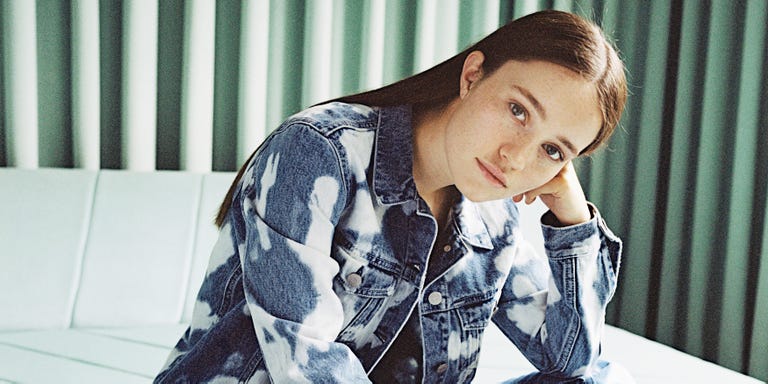 In the grand scheme of things, the odds of "making it" as a professional musician are probably even less than that of a completely incompetent reality-show host becoming president of the United States (recalibrating, because you know). Few ever achieve that curious alchemy of talent, showmanship, and the right people backing you, but that doesn't mean they don't deserve to be recognized beyond their loyal Soundcloud followings. Here, eight acts we're banking on to cut through the noise in 2018.
What were you doing at 15? Probably not making music with your brother that demonstrated beyond-your-years songwriting abilities. And definitely not about to embark on a massive international tour.
Recommended track: "Copycat," for its tightness, vibey-ness, and dark cheekiness
More people who found something they were really good at early in life (lucky bastards). This West London quartet has a limited oeuvre available online, but quality over quantity, especially when what little they do have for now includes the ridiculously listenable "Coke."
Recommended track: "Coke," because the tune itself is just as addictive (SO THEY SAY).

With her distinctive voice and remarkably powerful lyrics, Reyez conveys a full range of emotion, from rage to grief, with clarity.
Recommended track: "Phone Calls," which is, coincidentally enough, about making it despite people not answering the titular phone calls while you're on your way to making it. Mildly vengeful in a raspy way.
To paraphrase a YouTube commenter, "they look goth, sound like something you'd hear at H&M." This might not have been meant entirely as a compliment, but believe us when we say they've got some real bops. The 1975 agree—they're taking them on tour as a supporting act.
Recommended track: "Television Romance," which sounds just as great in your bedroom as it would as you shopped for crop tops.
His album Apricot Princess is a study of millennial love, but with so much ease in storytelling, you can't help but feel a little jealous. (His being yet another young person on this list doesn't help matters.)
Recommended track: "Loving Is Easy," for a good time.

Petition to get her songs played in clubs, because they're catchy as hell in a sophisticated, guilt-free way. True bangers.
Recommended track: "Strangers," a new single you'll hear in your sleep/as you wake up/every minute of the next few days until you get tired of it, then a break, then back to it.

An international conglomerate that went from Internet to IRL—then tons of buzz in the music biz. Expect trippy visuals, rainbow raincoats, and nonsensical lyrics that somehow make perfect sense.
Recommended track: "Something for Your M.I.N.D." You'll go from "what is this" to "I love whatever this is."

Live, he's already got the stage presence of a mini Mick or Keith (not to mention a celebrity fanbase that includes Bella Hadid). Recorded, he's no less exuberant as he Tries Something New in rock with spoken word and megaphones.
Recommended track: "I Love You, Will You Marry Me." Many will consider it after listening.