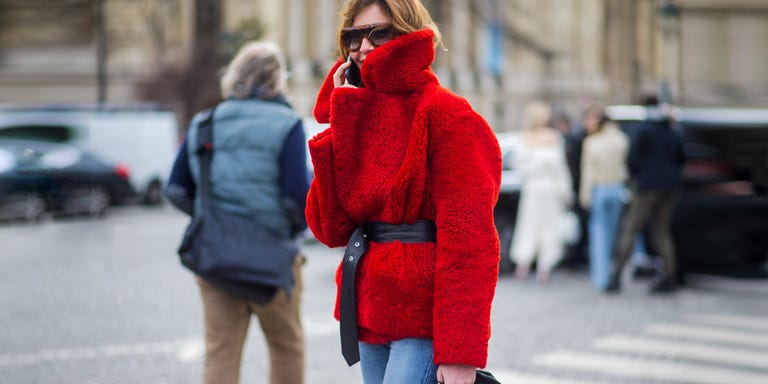 You know and I know that on the very coldest days, a certain type of butt-covering, down-filled puffer coat is the only thing that will do. But because everybody else knows this too, we all end up looking like members of an extremely shivery cult. Not so chic, so switch it up with the following 10 specimens of fine winter outerwear.
Aritzia, $250
We promised you non-black puffers, and we delivered. Here's a pink one.
Everlane, $225
Cocoon in shape, monarch butterfly in attitude. (But maybe a bit quieter.)

H&M, $149
This appliquéd plaid number is perfect if your name does start with an M, and if it doesn't, you're clever enough to invent a cool story.

Genuine People, $295
Don't even try to tell me you don't have a lifelong fantasy of striding confidently down the street with a camel coat pulled up around your face as you walk your Afghan hound, who has the exact same hair as you.
J.Crew, $350
Kind of fun and very Prada-y (pronounced "Pradery") to imagine a summery print for winter.
Mango, $130
Trop cher, but only in appearances.
& Other Stories, $245
Ditto, plus faux fur and pretending you're starring in a rap video.
Topshop, $110
Meet you back at the chalet for fondue served out of a lime-green pot with a burner.

The Very Warm, $350

The same says it all, but the reflective blue adds a pleasant baked potato note.
Zara, $90
Technically a black puffer, but shiny instead of matte.