The 10 Best Women's Wool Sweaters in 2023
Your warmest winter essential just got that much more essential.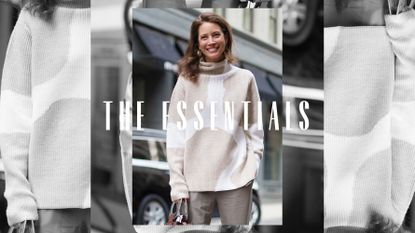 (Image credit: Getty Images)
Marie Claire Newsletter
Celebrity news, beauty, fashion advice, and fascinating features, delivered straight to your inbox!
Thank you for signing up to Marie Claire. You will receive a verification email shortly.
There was a problem. Please refresh the page and try again.
Welcome to The Essentials, our weekly series highlighting a must-have classic, key to building a timeless, pulled-together closet.
'Tis the season...for temperatures to plummet. When all of the parks, sidewalks, and rooftops have been covered in a blanket of snow, all we want is to throw on a winter sweater and curl up with a (spiked) hot beverage to take in the full beauty of our winter wonderland. The key to all of it? The perfect wool sweater. Whether you're looking for a gift for a loved one or another to add to your own cozy collection, scroll down for our picks for the best wool sweaters. From classic Fair Isle sweaters to thick and durable cable knits that keep you bundled up, these sweaters will be the next best thing you've ever bought. You can thank me later.
What to Look For in a Wool Sweater
"I recommend checking the label to see the fiber content [of a wool sweater]," shares Jodi Everding, the Vice President of Sustainability for minimalist ready-to-wear brand Filippa K, saying you should hope to find a piece that's made of 100 percent wool, even if it's a combination of different types of types. "Sometimes brands need to add some synthetic fiber, such as polyamide, to a sweater to give it a certain lightness or loft, but a 100 percent wool sweater is as premium as it gets! Authentic wool fibers regulate temperature, so they naturally keep you both warm and cool in a way that synthetic fibers try to emulate."
"Another benefit," the sustainability expert shouts out, "is that pure wool sweaters don't contribute to microplastic shedding in the wash. And lastly, mechanical recycling of wool garments is quite commercialized and accessible, so even though you can keep your wool sweater for multiple lifetimes, it can be recycled into new yarns when it is truly worn out."
Types of Wool
"Merino wool comes from the merino sheep and is one of the most prevalent types of wool on the market," explains Everding. "This is due to it being thinner and softer than coarser types of wool, which makes it comfortable to wear and suitable for many types of uses."
"Cashmere wool comes from cashmere (and certain other breeds of) goats. It is super soft and fine, making it among the most luxurious of the wool fibers. Due to its characteristics, it can be prone to pilling, but this is normal and does not indicate poor quality," shares Filippa K's VP of Sustainability.
"Mohair comes from angora goats," says Everding. "It is a long and lustrous fiber, which is also very fine. It can be used in very light and fluffy knitwear or in woven pieces to create a bit of a hairy texture on the surface."
"And then there are all of the wonderful variations of Swedish wool. There are over 250,000 sheep in Sweden, and many breeds with different characteristics of wool; There are the coarser types that behave more like Shetland wool, finer types that are similar to merino wool, some long and lustrous types that look and behave like mohair, and many others in between!"
The Best Wool Sweaters for Women
Best Overall Wool Sweater
Quince Baby Alpaca-Wool Cropped Cardigan
Quince's ultra-soft cropped cardigan is made from ultra-soft baby alpaca wool (no alpacas were harmed in the making of this sweater—shearing poses no harm to the furry animals!) and is a crowd-pleaser. One reviewer writes, "I especially like this sweater for several reasons—the softness of the fabric, the ribbed design, the overall fit, and the sleeve design, which is fuller in the arm, more fitted at the wrist. Also, I have to mention the price; It looks like a much more expensive sweater."
Best Striped Wool Sweater
Zara Alpaca Wool Striped Sweater
If you're fond of eye-catching graphic prints but still would rather wear a minimal color palette as opposed to one that's kaleidoscopic, Zara's striped sweater in ivory, black, and heathered gray is for you. It's made of a wool and alpaca blend that's the perfect combination of fabrics, so it's warm but won't make you overheat when you're, say, waiting on the subway platform for an F train that'll never come. Styling pro tip: Layer this jumper over a turtleneck sweater for added warmth and also to add a little extra oomph to your outfit.
Best Merino Wool Sweater
COS Fair Isle Merino Wool Sweater
For those partial to traditional fashion staples, you'll want to quickly add this COS Fair Isle sweater to your virtual cart. It's made of a merino wool and alpaca blend (in other words, it's super soft) and was designed in collaboration with Mati Ventrillon, a knitwear designer known for her inspired takes on the timeless Scottish graphic. Style this patterned wool sweater with a long denim skirt—a breakout style for 2023, by the way—and leather boots for a classic winter look that feels fresh and trend-informed.
Best Cashmere Wool Sweater
NAADAM Wool Cashmere Oversized Ribbed Turtleneck
If you love the decadently soft feel of cashmere but want the warmth of wool (winter weather is no joke), this turtleneck from NAADAM marries both of the materials perfectly. Take it from one enthused shopper who calls it a "gorgeous, perfect sweater." Best of all? "It's not itchy! I actually can't believe this since it's 90 percent wool, but it's softer than any of the 100 percent cashmere I have from other brands. New favorite sweater for sure," they write.
Best Swedish Wool Sweater
Filippa K Braided Swedish Wool Sweater
Since 2018, Filippa K has debuted a new sweater every year made from pure Swedish wool as part of the label's thoughtful supply chain approach and sustainability tenets. "Our Swedish wool project involves working directly with local farmers, shearers, and other industry partners to identify which variations of wool work best in which products," explains Everding. "So far, we have utilized five Swedish wool yarns, from different breeds and farms, in our sweaters. And our current sweaters use natural wool colors," she explains, referencing the Braided Swedish Wool Sweater that launched with the brand's Autumn/Winter capsule.
Best Splurge
Totême Metallic Cable-Knit Wool Sweater
Woof—yes, this Totême cable-knit sweater is a splurge. But here's why it's worth it: Not only is it made of 100 percent wool, but it's made of silver metallic wool, meaning it's a quintessential example of winter 2023's trend of high-shine knitwear. Plus, it makes for a spectacular holiday party outfit! Try teaming this opulent sweater with a black slip skirt, glitter tights (that's right—I encourage you to add more shimmer), and your favorite pair of kitten heels for an ensemble perfect for a festive dinner potluck or office holiday party.
Best Mohair Wool Sweater
Everlane The SuperFuzz Alpaca Oversized Crew
This Everlane SuperFuzz mohair wool number is an adorable textured option to add to your sweater arsenal. It's an investment staple you'll be happy to have in your closet. As one Everlane customer says, it's "a sweater to keep forever." They go on to add that "the color, the fabric, and the cut are classic—It's the sweater I've [been searching] for." Another reviewer shares that it's a perfectly oversized sweater, so no need to size up if you prefer a baggier fit.
Best Fuzzy Wool Sweater
J. Crew Brushed Wool Crewneck Sweater
This floral brushed-wool sweater from J. Crew makes the bitter, cold, and "Oh my god, everything is so gray" months of winter a little easier and brighter. According to one contented reviewer, the printed number "is stunning, sits at the waist, isn't boxy, and overall so pretty! Compliments started as soon as I wore it." Pair this sweater with tonal trousers—may I suggest hot pink pair of front-pleat trousers?— for a monochromatic look. Finish off the look with black leather booties and a furry magenta handbag.
Best White Wool Sweater
Victor Glemaud Wool Turtleneck Sweater
This minimalist wool sweater by Victor Glemaud (a knitwear master, for those who aren't already familiar with the Haitian-American) has a roomy silhouette that will look utterly chic styled over leggings and with knee-high boots. Its dropped shoulders and slouchy turtleneck give the style an insouciant vibe, making it a perfect piece for if you like to have that effortless "I'm not even trying to look this cool because I just am that cool" attitude.
Best Cropped Wool Sweater
Plus Cedarbrook Pullover Sweater
With elevated details—like its graphic color-blocking and ribbed hems—this slightly cropped wool-blend sweater will be a go-to season after season. "I really like this sweater," gushes one Madewell customer. "The fabric is not scratchy, it fits exactly true to size, and the colors are exactly as pictured, too." Another reviewer even makes a thoughtful pun to express their satisfaction with this wool pullover: "It's a nice knit that's cozy, warm, and made well!" Ba-dum-tss.
How to Wash a Wool Sweater
"If you treat your wool sweater well, it will last you a lifetime—or more," says Everding. "Wool sweaters don't need to be washed very often, which is great! You can use a garment freshening spray, or hang your wool sweater in the bathroom while you take a hot shower to give it a bit of steam that freshens it up and prolongs the time between washes," she explains.
"Many wool sweaters can be put on the 'wool setting' in the washing machine, just check the care label to confirm. Otherwise, it is always best to handwash your wool sweater at no more than 30 degrees Celsius/86 degrees Fahrenheit with a gentle detergent. Then lay it flat, gently re-shape it, and let it dry. The important thing when washing wool," says Everding, "is to avoid high temperatures and too much movement—lest you end up with a child's sized shrunken and felted garment!"
Meet the Expert
With over 20 years of fabric research and development experience within large US and global retail brands, Jodi brought her expertise to Filippa K in 2016. She has since established the fabric and sustainability teams at the fashion house, emphasizing sustainable and lower-impact materials and building new partnerships with academia, start-ups, and peer brands. Jodi's extensive background acts as a foundation for her passion to find innovative fibers, materials, and processes that can bring about positive industry change. Some of her most impactful initiatives include working directly with Swedish sheep farmers to scale local wool, partnering with Swedish researchers to pilot chemical recycling of fiber mixes, and collaborating with local tech and repair partners to keep pre-owned Filippa K garments in circulation.
Celebrity news, beauty, fashion advice, and fascinating features, delivered straight to your inbox!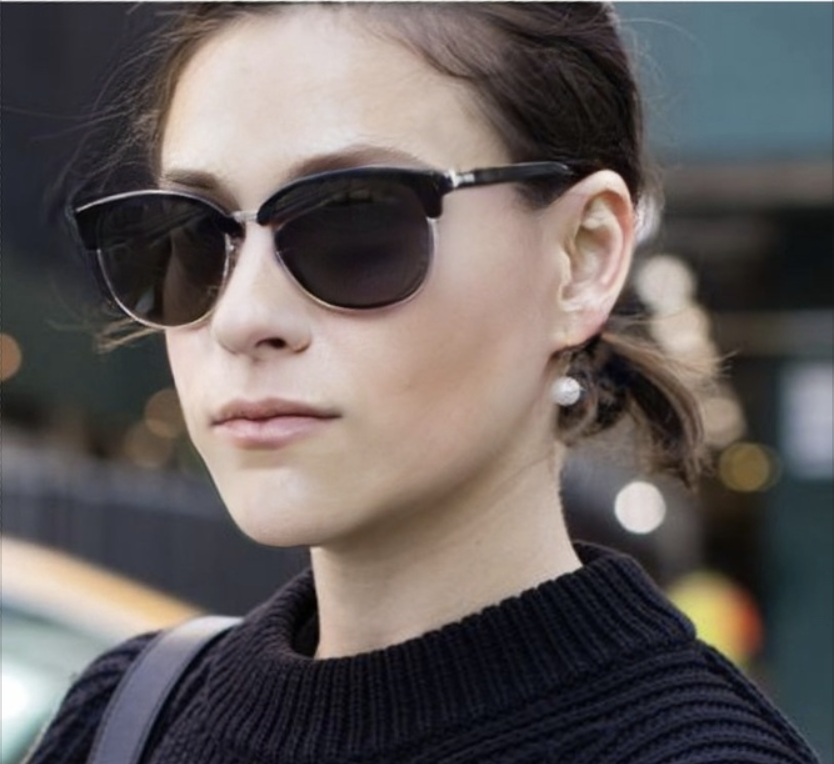 Sara Holzman is the Style Director at Marie Claire, covering runway trends and tracking down the latest finds to buy and wear. When she's not writing about fashion, she pens about the best places to jet-off to. Over her six years with Marie Claire, Sara has reported on the ever-evolving world of fashion— covering both established and emerging designers within the industry. Sara has held fashion positions at Lucky and SELF Magazine and was a regular contributor to Equinox's Furthermore website, where she wrote across their style, wellness, and travel verticals. She holds a degree in Journalism from the University of Missouri, Columbia, and currently resides in Manhattan. Follow her along at @sarajonewyork.