17 At-Home Laser Hair Removal Devices That Work, According to Experts
You've got time and hair, we've got dermatologist-vetted suggestions.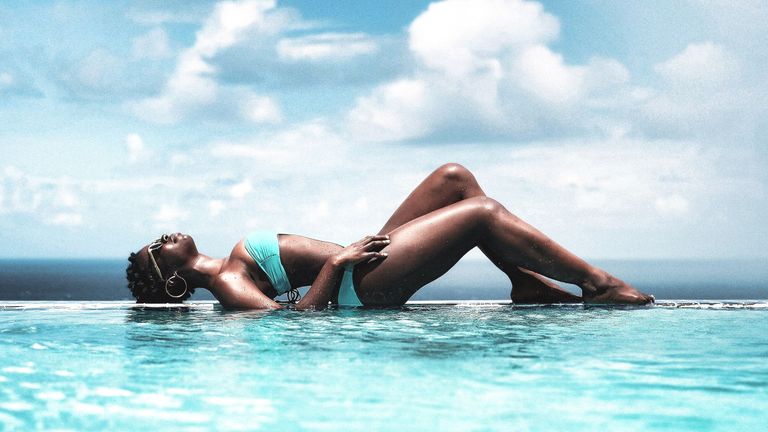 (Image credit: Getty Images)
Contributions from
After experiencing the many pitfalls of shaving (ingrown hairs, (opens in new tab) redness, irritation, and speedy re-growth), we're contemplating alternative hair removal methods (opens in new tab) this season. Since professional laser hair removal isn't the most budget-friendly option (initial sessions can cost upwards of $600), we're looking at the next best thing: at-home laser hair removal gadgets.
We need to reassert, before we go any further, that body hair is a completely natural, normal thing, and you should absolutely not feel compelled to remove it if you don't want to—it's a personal choice. (If you're a body hair, don't care kind of person, more power to you!) But if you're into the idea of laser hair removal, want to save some money, but are a little freaked about the idea of doing it at home, we've got you covered.
How does laser hair removal work?
New York-based dermatologist Joshua Zeichner, MD explains: "Lasers work by emitting a beam of light that is absorbed by a specific target in the skin. In this case, the light is absorbed by pigment in the hair follicle to heat it up and destroy it, so the hair does not grow back."
Are at-home laser hair removal devices safe?
Dr. Zeicher considers at-home lasers a safe alternative to in-office treatments. "At-home devices work similarly to professional treatments, but use lower energy levels. They are more time-consuming to use, but can help. They are also a great option to maintain improvements between professional treatments." (As an interesting FYI, Dr. Zeichner adds that, "Each treatment causes some degree of damage to the hair follicle resulting in thinner hair, and it often takes multiple treatments to completely remove hair. For this reason, the term laser hair removal is a bit of misnomer, and it should probably be called laser hair reduction.")
How should you prepare for laser hair removal?
Dr. Gretchen W. Frieling, a Boston-based triple-board-certified dermatopathologist, says that you should actually shave a day ahead of when you plan to use your laser hair removal device. Similarly, she recommends staying clear of self-tanners and spray tans at least two weeks before, too. Finally, she says it's important to "avoid potentially irritating products such as retinoids, retinal, or retinoic acids" prior to your treatment, as well as "brightening ingredients and acidic cleansers."
What should you do after laser hair removal?
Dr. Anahita Mansouri, a cosmetic doctor at Kat & Co Aesthetics in the UK, says to avoid exercising (or sweating, for that matter) for up to two days. Both sweating and heat can cause "irritation on freshly treated skin after a session is completed," she says.
It's also important to stay out of the sun for two weeks. To be extra careful, Mansouri says to wear loose-fitting clothing, and keep your skin cool. Furthermore, you should "avoid topicals, including makeup, except for aloe vera gel or calming and soothing creams," to allow your skin to heal correctly.
Along with Dr. Zeichner, Dr. Frieling, and Dr. Mansouri, we chatted with Howard Sobel, M.D., NYC dermatologist and founder of Sobel Skin; Rosemarie Ingleton, M.D., dermatologist and medical director of Ingleton Dermatology; and Rachel Nazarian, M.D., dermatologist at the Schweiger Dermatology Group, to tell us the best laser hair removal devices that really, truly work.
Julia Marzovilla is an E-Commerce Writer at Marie Claire covering all things fashion, beauty, and entertainment. Offline, she's most likely browsing the web for another pair of black boots or listening to music too loudly—often at the same time.