14 Hair Glosses That Promise the Ultimate Finish
It's time to bring your hair back to life.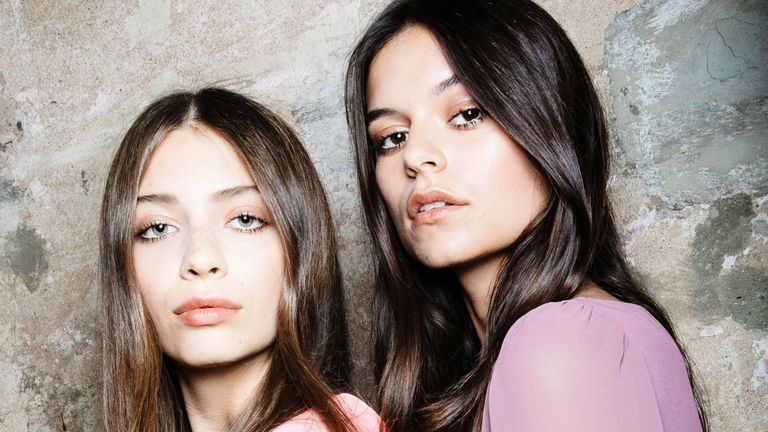 (Image credit: Getty Images, Rosdiana Ciaravolo)
If you thought a hair gloss was just a novelty item at the end of your in-salon color treatment, then...you're just like me! In my mind, it was sort of like a prescription conditioner, a heavy-duty treatment only professionals could apply. I was mostly wrong. As New York City colorist Rita Hazan explains, "A hair gloss is a translucent, very sheer color. And it does have a bit of conditioner in it so it smooths out the cuticle, adding hydration." Hair gloss isn't just for the salon, either: These days, there are an impressive crop of at-home glosses and hair glazes that deliver results just as impressive as their professional counterparts.
What does hair gloss do your hair, exactly?
Who could benefit from hair gloss, I hear you ask? The short answer: Everyone. Ideal candidates for gloss are those with color-treated hair that's gone left a bit. Say, a blonde that's gotten a little brassy, or a brunette that's dulled or gone ashy. The gentle pigmentation in hair glosses can stain the hair and add a tint of color to take it back to a vibrant, enhanced tone.
What kind of hair gloss should I use?
Most of the formulas we've included in this round-up come in a range of shades, so you can select the dye that works best for the color you're hoping to achieve. Some of them, though, are clear glosses, which means two things. You can use it on strands that haven't been color treated for that shiny look, or you can use it on any shade of dyed hair. Both work wonders to amp up the sheen and allover vibrancy of your strands. Ahead, our picks for the best at-home hair glosses available now.
Hannah Morrill is a writer and editor based in Portland, Maine. She's an avid reader, an indifferent face-washer and a sunscreen/retinol evangelist.