Julianna Marguiles's 'Good Wife' Hair Is a Wig/Full of Secrets
Makes sense.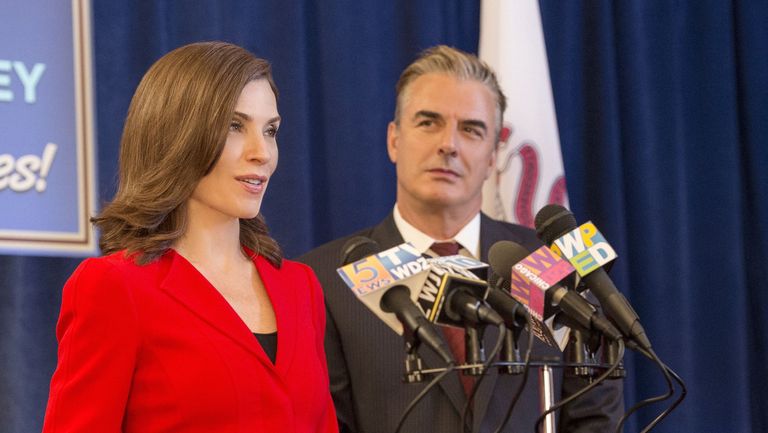 (Image credit: Archives)
These days it's like we're hopping from one shocking, yet decidedly reassuring hair revelation to the next. First, we learned that Kim Kardashian only washes her hair every five days and now another sacred hair truth has cropped up: The Good Wife's perfectly-coiffed Alicia Florrick wears a wig.
The confession came by way of Julianna Marguiles herself, who plays Florrick, during an appearance on the Late Show with David Letterman. The host displayed an on-screen still of the star and she spilled her secret. "That's a wig," she explained. "Isn't that a good wig?" Yes, Marguiles, it is. The hair piece, which Letterman deemed "fantastic," costs the show an eye-watering $10,000. In the past Marguiles, who is curly-haired naturally, has said she prefers to wear a wig because it saves her time getting ready on set.
Needless to say, we're relieved to learn that Florrick's immaculate mane is nothing more than behind-the-scenes magic. Considering she's a mother of two, partner at a high-stakes law firm, and candidate for the governor of Illinois, we just never understood how there was never a hair out of place. Watch a clip of her appearance, below:
You should also check out:
Your Hair Needs Beauty Sleep? (Yes, and Here's How to Do It Right)
Kim Kardashian Only Washes Her Hair Once Every 5 Days
10 Ways to Wake Up Prettier Than You Went to Sleep