Watch Emilia Clarke Dance and Rap with Khal Moro
This is what happens when GoT shoots go late…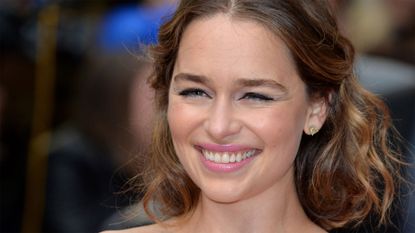 (Image credit: Getty Images)
Emilia Clarke has been killing it lately. Whether she's advocating for Game of Thrones to correct the imbalance between female and male nudity on the show (#FreetheP!) or doing her big nude scene sans body double (with the help of a little liquid courage), the actress keeps giving us more reasons to admire and adore her. And here's another.
Clarke gave us a peek into what it's like on-set for a late-night GoT shoot in this video posted to Instagram.
She writes: "But did the three eyed Raven see THIS?!! #tbt Conquering night shoots one 2pac Classic at a time.. 💪🏻 #ifwehaddothrakiinthe90syouknowitwouldvemadeitswaytobiggy #dontbefooledbythebluehairnetdiskhalessimeanbusiness... 👊"
In the clip, Clarke—in the blue hairnet she wears under her platinum wig as Daenerys Targaryen—busts a move as she sings along to Tupac Shakur's hit '90s track "All About You." Khal Moro actor Joe Naufahu joins her as she hypes him up, saying, "Sing it! He knows it. He knows it!" And he actually does. (Though Naufahu's skills as a rapper might be slightly overshadowed by the image of him busting a rhyme in full Games of Thrones garb—it's one we won't soon forget.)
As her excessively long hashtags says, Khalessi means business. But she clearly also knows how to have fun. And that's why we love her.
Celebrity news, beauty, fashion advice, and fascinating features, delivered straight to your inbox!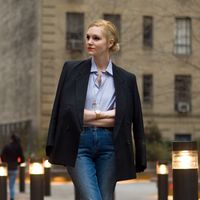 I am an experienced editor, writer, and creative strategist, specializing in fashion, beauty, and lifestyle content for digital media outlets, as well as video and social platforms. While I currently operate as a freelance contributor/consultant, with such clients as The Zoe Report, my 10+-year background in the industry was cultivated at the dot-coms of elite publications, including Harper's BAZAAR, ELLE, and Marie Claire.