Priyanka Chopra at Nick Jonas' Villamax Concert Shows They're Super-Serious
But does she know the lyrics to Year 3000?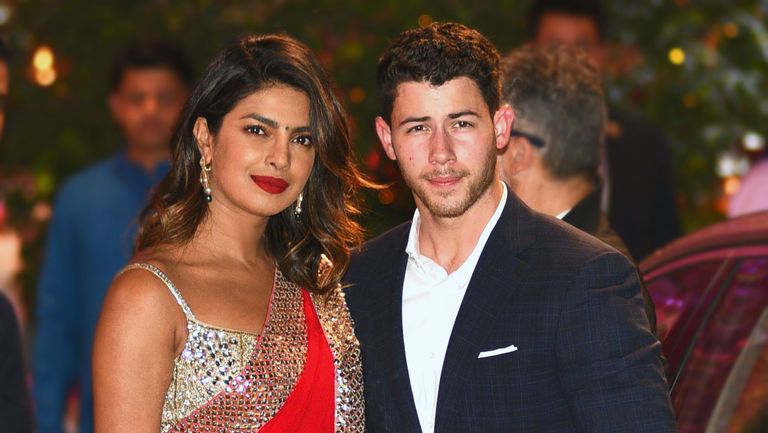 (Image credit: Getty Images)
Reaching possibly the only level that's even higher than Instagram official in the world of celebrity relationships, Priyanka Chopra was spotted stageside watching boyfriend Nick Jonas do his thang at the VillaMax Festival in Brazil on Saturday.

If your precious 13-year-old-self is currently struggling to handle the actress and artist's relationship, prepare to need an immediate S.O.S. Heart in two, can't find the other half, walking on broken glass levels of S.O.S. (A little reference for all my JoBro fans out there.)
Chopra was seen proudly cheering on Jonas and snapping endless pictures throughout the performance; she also posted a video to Instagram stories of Nick on stage. It came with their now signature cute caption of "Him" with a heart eye emoji - a throwback mention to his first post of the actress on social media, which was captioned "Her."
In his latest Instagram post, Nick described the evening as "incredible" and an "amazing show tonight under the stars," which was no doubt made even more special by having his girlfriend fangirling in the crowd.
It's the latest romantic getaway for the couple after their recent week in India to meet the Chopra family, having been almost inseparable since their debut at the Met Gala.
RELATED STORY