Why Lili Reinhart and Cole Sprouse Keep Their Relationship So Secret
"I'm not going to tell you my love story."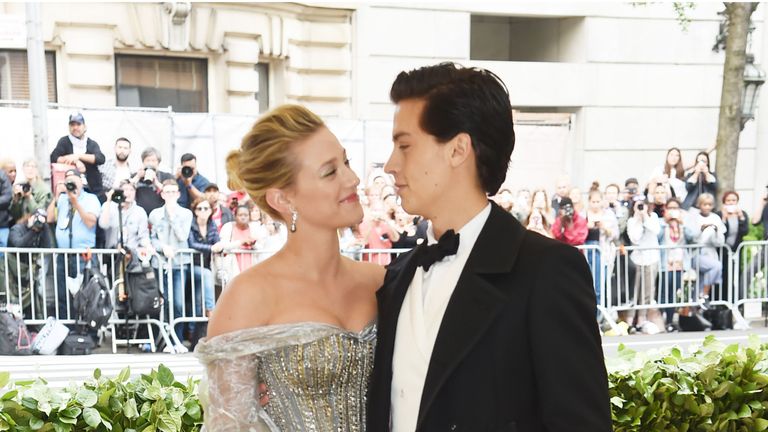 (Image credit: Getty Images)
If you're a Riverdale fan, you know that Betty and Jughead have taken their on-screen relationship status to real life. Lili Reinhart and Cole Sprouse have (basically!) confirmed they're dating by lovingly kissing and holding hands (amongst other sweet things), but the two have stayed quiet about the details of their relationship.
Turns out, the secrecy is actually on purpose—despite her very public life, Reinhart doesn't feel the need to share any particulars about her private life, and that includes her relationship status. In a new interview with BAZAAR.com, Reinhart admits she thinks it's "inappropriate" to discuss her and Sprouse's relationship.
"I'm not okay talking about my relationship," she says. "I'm not going to tell you my love story. That's just not appropriate right now."
Well, at least we know there is a love story to be told. Since early last year, Reinhart and Sprouse have been not-so-coy about their off-screen romance. They've been spotted holding hands in a Comic-Con interview, flirting on social media, and even their co-star Skeet Ulrich (who plays Jughead's dad) said they have a "special connection."
They made their official debut as a couple on the Met Gala red carpet, which set Betty/Jughead shippers into a frenzy.
best celeb couples ranked:10. you9. can't 8 rank7. them6. they're 5. equally4. beautiful 3. and 2. in love 1. lili reinhart & cole sprouseJune 29, 2018
See more
As for how she felt that day, Reinhart tells BAZAAR.com, "I felt like the smallest fish in the biggest pond. It made me see how far I had left to go, and how much work it takes to get to a point where I can go to the Met one day and feel like I'm a big fish now. I'm not there yet, but that's fine, because I'm 21. That's satisfying, to know that I have a place to go."
RELATED STORIES