Justin Bieber's Mom Removed Him from Her Twitter Bio and Liked a Tweet Shading Quick Engagements
Justin Bieber's mom, Pattie Mallette, removed a reference to Justin from her Twitter bio and liked a tweet shading quick engagements. Some fans think this means she disapproves of her son's engagement to Hailey Baldwin.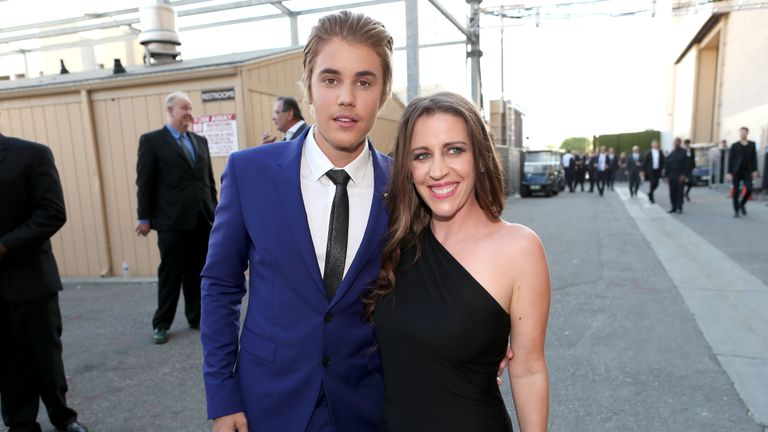 (Image credit: Getty Images)
Justin Bieber's mom, Pattie Mallette, might need a sweater considering all the shade she's standing in. The singer's mom grabbed fans' attention today when she edited her Twitter bio to remove the reference to Justin.
Here's a screenshot of Pattie's Twitter bio from January of this year, before the edit, courtesy of Archive.org:
Pattie's old bio read: "Yes, Justin Bieber is my son. I have many other great qualities besides being his mom haha! No really. #LoveWins #LOVEARMY."
Here's a screenshot of her Twitter bio as it stands today:
Pattie's updated bio cut all references to Bieber and motherhood. Now, it simply reads, "#LoveWins #LOVEARMY," because hashtags (and deleted references to your child) are worth a thousand words?
As if the deleted reference to Justin, timed conveniently to Justin's quick and surprising engagement to Hailey Baldwin, weren't enough, fans also noticed that Pattie liked a tweet from former Bachelor star Sean Lowe that laid major shade to rushed engagements.
"Before proposing to a woman they've only known for a few weeks, I think the final guys on The Bachelorette should come help me scrub my kid's diarrhea out of my living room rug just to make sure they're serious about the whole 'I want a family with you' thing," Lowe tweeted.
Fans are DISTRESSED by this development.
Some fans are convinced that this is proof that Justin's mom disapproves of his engagement.
Others are like, "People update their Twitter bios. It's a thing that happens. Chill and stop reading into it."