Julia Roberts Had a 'My Best Friend's Wedding' Reunion With Co-Star Dermot Mulroney
They're back together for a new series.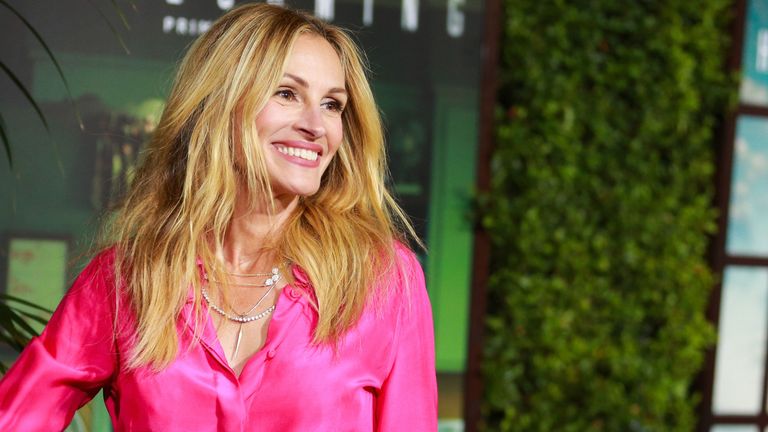 (Image credit: Getty Images)
There's really nothing more wholesome in this world than when the cast of your favorite nostalgic show or movie reunite for the first time in years. So, if you grew up watching My Best Friend's Wedding on repeat, prepare to be hit right in the feels. Star of the classic 90's romcom Julia Roberts has shared a selfie with co-star Dermot Mulroney, who played the Michael to her Julianne, and it's every bit as cute as you're hoping for.
Keeping it simple, Roberts simply captioned the sweet snap with "Yep," alongside the emoji of a guy and a girl together. It might seem a little random, but the reunion of all your 1997-themed dreams is actually down to the pair working together again.
More than twenty years after My Best Friend's Wedding hit theaters, they're back on screen for new Amazon series, Homecoming, in which Julia works at a facility helping soldiers transition back into civilian life. You'll be able to watch that one on Amazon Prime Video from November 2 but, until then, marvel at the adorable reunion:
Perhaps more importantly for your soul, the actress also recently hinted that a sequel to My Best Friend's Wedding isn't totally out of the question for the future. I KNOW, try and contain your emotions. It's all still very much at the drawing board but, when asked by EW which of her past movies she'd like to revisit, Julia chose this one.
Explaining her reasoning, she said: "I guess I think maybe it's just because we're talking about Dermot [Mulroney]. But Rupert [Everett] was so funny in My Best Friend's Wedding. I guess Kimmy (Cameron Diaz) and Michael (Mulroney) are married and they probably have kids. And then there's me and Rupert."
Mulroney is totally on board with the idea of a sequel, too. "I'll tell you, that movie has wormed its way further and further under my skin," he told EW. "And I see more and more layers of how it holds meaning and sustains as a piece, and obviously it's always been irresistible. I think there's only about four people on Earth that could make a movie like that, and they include Rupert, Cameron, Julia, and me. So, let's have at it."