An Obsessive Timeline of Prince Harry and Meghan Markle's Relationship
From secret dates to royal babies (!), everything we know about their romance.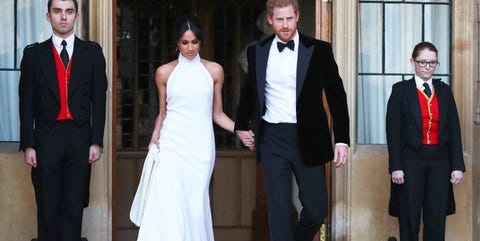 STEVE PARSONS
Getty Images
Today, the royal family announced that Prince Harry and Meghan Markle are expecting a baby. That's right, another little prince or princess will be joining the Windsor clan in spring 2019. Following the couple's royal wedding in May—which itself followed just about two years of dating—their romance seems like a whirlwind. And by some standards it was. Here, an obsessive timeline of every important moment in the royal couple's romance thus far, from their first secret dates to their marriage vows to the imminent arrival of their first child!
This content is created and maintained by a third party, and imported onto this page to help users provide their email addresses. You may be able to find more information about this and similar content at piano.io