Justin Timberlake's Brother Is Making His Own Music Now
World, meet mini JT.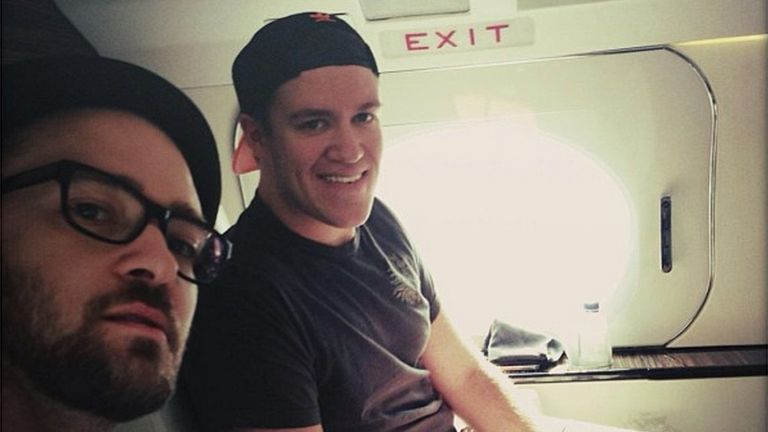 (Image credit: Instagram)
Can't get enough Timberlake in your life? Anyone with functioning ears can relate. Since Justin takes frustratingly long breaks from making new music to focus on acting (and, you know, being a new dad and all), there's another family member who can fill that void.
E! News (opens in new tab) reports that Justin's half-brother, Jonathan Timberlake, is making his big debut as a music producer. The 22-year-old has collaborated with a singer for a new project, LIV, which releases its first single on Friday.
Jonathan announced the project on social media last week. He said he's been working on the "secret" project with Liv Miraldi, a classmate he met in a music history course during their sophomore year of college. "We haven't said much to anyone," he wrote. "We've simply focused on making the music we want to hear."
They released a preview of the song, "Poison in the Blood," this week. "We wanted to make sure what we put out was something we could truly be proud of," Jonathan says in the remarkably Timberlake-y-sounding clip.
We can already see the collabs—and co-guest-starring SNL stints—now.
Megan Friedman is the former managing editor of the Newsroom at Hearst. She's worked at NBC and Time, and is a graduate of Northwestern's Medill School of Journalism.