Who Is 'Bachelor' Star Madison "Madi" Prewett on Peter Weber's Season?
One contestant on Peter Weber's 2020 season of 'The Bachelor' who's already gotten a ton of buzz? Madison Prewett, also known as Madi.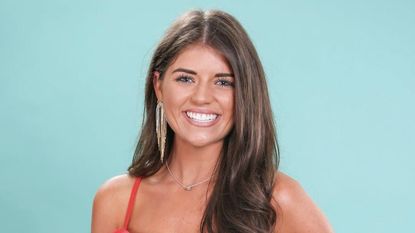 (Image credit: ABC)
Marie Claire Newsletter
Celebrity news, beauty, fashion advice, and fascinating features, delivered straight to your inbox!
Thank you for signing up to Marie Claire. You will receive a verification email shortly.
There was a problem. Please refresh the page and try again.
Spoilers for The Bachelor. Before Peter Weber's epic Bachelor season even begun, a few contestants had already gotten buzz. One of them is Madison Prewett, who hails from Alabama—kind of like Hannah Brown, should Weber have a type!—and is yet another pageant contestant in a season where there are many. Now that Weber's season has kicked off and it's clear how hung up the pilot Bachelor is on Prewett, I get why she'll be a big part of this season. So who is Prewett, and what are spoilers telling us about her role?
She's from Alabama.
Prewett's Instagram account lists her as a budding photographer, and her formal show bio lists her as a foster parent recruiter. Unfortunately, it looks like both her photography website and LinkedIn are no longer active, so TBD on what that means. Prewett competed in Miss Alabama Teen USA, much like a number of other contestants this season. She also won an episode of The Price is Right by correctly guessing the price of various food items from the grocery and winning $8,000. She says she saved the majority of her winnings. She even shared some of the footage on her Instagram:
Since coming back home from the show, she's done some Insta modeling and tagged brands, including Good American on this post, so maybe he's transitioning to model/influencer? (And, maybe, Mrs. Peter Weber? Unclear.)
We haven't seen the last of her.
Spoiler alert if you haven't seen part one of the finale, but Prewett does what she's been thinking about doing since overnights: Her time with Weber's parents convinces her that she and Weber are just too different, and she quietly breaks up with him. Which all sounds fair. AND YET.
In a preview for part two of the finale, she admits to Chris Harrison (I almost mis-typed that as Christ Harrison, which feels appropriate somehow) that she has regrets about breaking up with Weber. Wait, what?? I am so tired from all this whiplash.
Even Peter doesn't know how it all ends. Watch #TheBachelor Finale tonight at 8|7c on ABC. https://t.co/p1RcgxadMXMarch 10, 2020
See more
Harrison says, "Peter doesn't know I'm here" and asks her if she's in love with Weber. (I mean, she told Weber she loved him before she met his family, so that doesn't exactly feel like a surprise, Harrison.) But what WILL be interesting, and quite dramatic, is what happens next. No ending spoilers here (you can read them in the link at the bottom of this page), but we see Weber apologizing to...someone...and his mom, quite characteristically, weeping hysterically. Harrison insinuated that we're getting a live season finale, so the drama surrounding Prewett might extend allll the way to the end of the season.
She shared a throwback of the start of her journey.
This past week, Prewett shared an emotional photo and video of her headed to the airport to begin filming The Bachelor, writing, "Throwback to when I started this journey...only one week away from the finale." That might be particularly relevant to Prewett's journey as we move into the two-part finale of the show. As of this moment, Prewett is one of two finalists—the other being Hannah Ann Sluss—but the overnight situation (more on that below) damaged the health of their relationship. Prewett confirmed what she's already shared on social media before, which is that family and faith are of the utmost importance to her. So this could be a clue on what she might be reckoning with in the finale:
In other news, a Redditor discovered that Prewett has been pinning trendy white outfits (wedding-related??) on Pinterest, and motivational quotes including the very revealing, "Your victory is around the corner." She's also got albums devoted to things like bridal showers and proposals. Soooo that kind of feels significant, to me?? The Reddit post has since been deleted, but Women's Health still has screenshots and you can see her pins here.TBD.
Her virginity has been a big plot point.
We have yet another franchise season that focuses on the sex-having, or not sex-having, of the lead and the various contestants. Considering that Colton Underwood's season was all about his virginity and the sexual status of his contestants (ugh), and Hannah Brown had to go there with the "I have had sex, and Jesus still loves me" talk, I was really hoping we wouldn't be going there this season.
Prewett shared that she's saving herself for marriage, and she said it wasn't an ultimatum but that she wanter Weber not to be intimate with the other two women on their overnights. She also said would be particularly tough for her to continue if Weber had been "intimate" with anyone else (five seconds later in the preview, Weber admits that he did), and we know that Prewett's currently on the fence on staying on the show.
We also know, thanks to some spoilers, that at some point Prewett does self-eliminate from the show. Now, the fact that she just filmed with Bachelor producers (more below) is a pretty good hint that her story with Weber isn't over. Then there's also the fact that Weber's mom (in the most over-used clip this season) keeps saying that he should bring a contestant "home to us."
In an extension of that clip, we also hear his mom insisting that "God placed her" in front of Peter. Now that sounds an awful lot like she's asking him to fight for a particular woman, above and beyond what he's already been doing—which sounds more like Prewett than his other contestants, to me.
She was spotted shooting with the show producers.
Prewett was spotted filming something with the Bachelor producers just a couple weeks ago.
Madison currently filming something with production at Town Creek Park in Auburn, Alabama. pic.twitter.com/2MaZQSAjQiFebruary 11, 2020
See more
The show's already wrapped, so it seems a bit unlikely that this would be random or inconsequential? It could be something in reference to the show ending, or it could be in reference to something else she's doing for the show (if she doesn't get engaged or enter into a relationship with Weber, she could be a candidate for The Bachelorette or Bachelor in Paradise, although the latter feels...very unlikely to me?). Or, the producers could basically just be messing with us? Unclear.
There's also this quote from ABC exec Rob Mills, who seemingly confirmed that Weber's finale will basically play out in real time on After the Final Rose: "What we've seen about the finale over the years is that the 'finale' is really on that night when the show goes live. There's a lot of craziness, it's a roller coaster, but I would say even now the roller coaster hasn't ended, and it won't end until after 'After the Final Rose.'" So the fact that it's Prewett filming feels important, to me.
Her dad's a basketball coach.
We also know she's religious and family-oriented. Her father, Chad Prewett, is the Auburn basketball coach and posts photos of his family. We know Prewett graduated in 2018:
My little dreamer @DewThaPrew is a Auburn graduate! Can't wait to see what God has in store for your future. #Jer29:11 #WarEagle pic.twitter.com/420RwfI5V1May 7, 2018
See more
Prewett is super close to her mom and the rest of her family. In a video she shared (but later made private around the time the show began), she explained why she chose the college she did:
My whole life I've been completely shut off to the idea of ministry. I loved the church, but I wanted to come to church and escape the weights and busyness of the world. I wanted to come to church and find rest and peace and comfort. And about three months ago, the Lord just spoke to me, and I had this revelation and realized in that moment what my God-given purpose was, and that's ministry. In any way shape or form, I know that that is what the Lord has called me to do. I love my church, I serve at my church, I'm dedicated to my church, and I couldn't think of any other seminary school that I'd rather go to. And I'm just hungry to learn more about God and about the church. That's why I think Highlands College is the perfect fit for me.
So that's another important aspect of her life that will come into play later (more on that below).
She plays basketball herself.
Thanks to her bio, we know that Prewett was coached by her dad. We also know that "this Alabama cutie not only helped lead her high school basketball team to four state championships, she was also once named state MVP thanks to her unstoppable jump shot." We also know that she isn't currently pursuing the sport: "While basketball has always been her first love, she knows that it can't give her everything she needs," per her bio.
There was a recent highlight of Prewett in action when she was in high school:
.@madiprew will you accept this highlight? 🏀🌹@BachelorABC pic.twitter.com/GsTvZrwdImJanuary 13, 2020
See more
And we got to see some of those skills in her intro package, as later highlighted by ESPN:
Appreciate the S/O @SeanFarnham & Co.! As she showed on @BachelorABC, @madiprew's got game. 🏀 #WarEagle pic.twitter.com/yoi3YHsGXXJanuary 10, 2020
See more
Her Instagram is public again.
Because the show has wrapped, Prewett is now back and public on Instagram. And unfortunately, this means she's gotten into a bit of off-show drama regarding this Instagram post about her and Weber's one-on-one date:
So let's break it down. Instagram account @BachSleuthers spotted a comment that Prewett had made on her own post, which read, "Beautiful date Madi. You are so genuine and real ❤️." Fans subsequently speculated that Prewett had created a fan account for herself and then just forgotten to sign into it before making the comment (GAH, and also, I would bet large sums of money that other contestants have fake accounts too.). Her friends rushed to her defense, saying her sister had access to and probably posted from her account.
A friend then weighed in, saying, "Oops. Thought I wrote that comment about being real & genuine from my account but was logged into Madi's from when she got back from filming. Don't hate me @madiprew." Prewett responded, "hahahaha you're good. It happens love youuuu." (Does it? That's never happened to me...) And NOW it looks as though Prewett might have deleted the exchange, so none of that is currently on her account. But fans screenshotted the initial comment:
Which is pretty cringey, but also relatable. Prewett's young, and there's a ton of scrutiny on her right now for doing so well on the show. Other than this snafu, Prewett has been fairly low-key on social media (beyond making plane jokes and making a Twitter account shortly after the season ended). Earlier, we discovered her nickname is "Madi":
And you should definitely be watching her account, because there's probably a lot more to come from her. Prewett will be one of at least two contestants from Alabama this season; Sydney Hightower went to high school with Hannah Brown.
She's in the top two.
Also intriguing? We also learned that her father apparently didn't give permission for Weber to propose when the two sat down during hometown dates, even though it wasn't shown on air. WHOA. We also happen to know that Weber's season ends weirdly and that, in fact, it may not yet be over. There might still be drama to come even after the finale, so be sure to watch this space and this face:
Go here to read about everything we know about Weber's season.
For more stories like this, including celebrity news, beauty and fashion advice, savvy political commentary, and fascinating features, sign up for the Marie Claire newsletter.
[editoriallinks id='a9f5fb93-2263-4e81-a3b7-73b5761cdc54'][/editoriallinks]
RELATED STORIES
Celebrity news, beauty, fashion advice, and fascinating features, delivered straight to your inbox!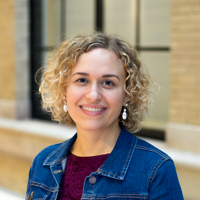 Katherine's a Boston-based contributor at Marie Claire who covers fashion, culture, and lifestyle—from "Clueless" to Everlane to news about Lizzo. She's been a freelancer for 11 years and has had roles with Cosmopolitan and Bustle, with bylines in Parents, Seventeen, and elsewhere. It's "I go to dinner," not "Her huge ego," but she responds to both.