The 30 Biggest Set Blunders in Movie and TV History
Sorry in advance for ruining these for you.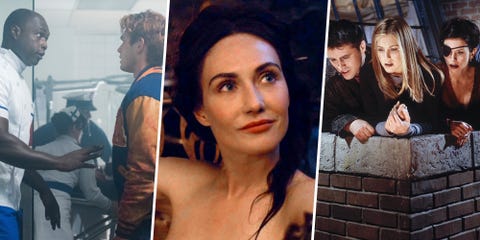 No matter how much time, money, and effort a studio puts into making a movie or TV show, there's bound to be a mistake or two that makes it through to the final cut—and some are worse than others. While it could be as little as a prop jumping locations between shots, it could also be as bad as cameraperson making his or her screen debut in the background. Ahead, the many slip-ups from your favorite films and shows that, now, you'll never be able to unsee.
This content is created and maintained by a third party, and imported onto this page to help users provide their email addresses. You may be able to find more information about this and similar content at piano.io