6 Must-Hear Podcasts That Will Save Your Thanksgiving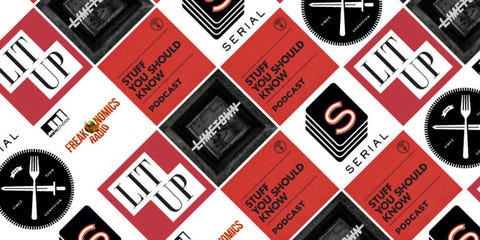 The scene: The security line at the airport. You: Dreading the hour you'll have to spend shuffling forward in three-inch increments. Us: Here to help you out with some delightfully distracting podcasts.
The One With All the Best Conversation Topics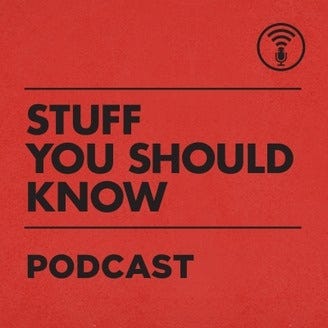 In each episode, co-hosts Charles (Chuck) Bryant and Josh Clark, both writers, focus on a different topic, like "What's the Deal with Staring?" and "How Police Dogs Work." Wow everyone (including your know-it-all little cousins) with the factoids you've picked up.
The One That Will Scare Your Pants Off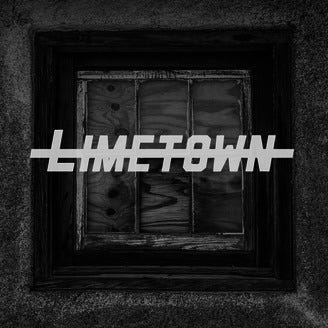 As you listen to the first, eerie episode, it'll sound so real you'll almost believe it's a true story. Think of it as Orson Welles' infamous War of the Worlds broadcast but for the 2016 crowd—it's a bone-chilling part-sci-fi part-mystery about the bizarre circumstances that led the people of an entire town to disappear. Warning: You'll get hooked.
The One to Play at Hipster Friendsgiving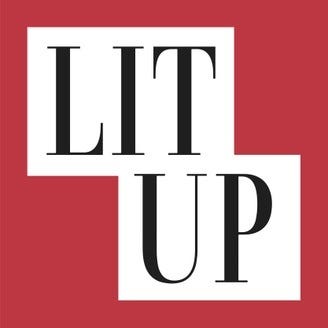 Tuning in to each weekly "chapter" is like being part of the coolest book club ever, with hip, relatable, Brooklyn-based host Angela Ledgerwood discussing authors like Alex Mar (Witches of America), Sloane Crosley (The Clasp), and Margo Jefferson (Negroland: A Memoir).
The One That Started It All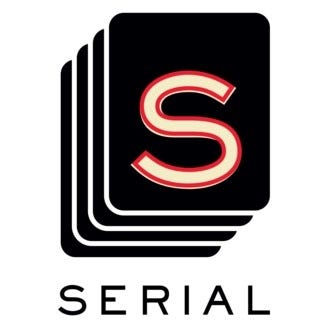 The podcast that got people obsessed with podcasts has been downloaded 8 million times since it launched in October 2014 (making it the most popular podcast in the world). If you haven't experienced NPR producer Sarah Koenig's fascinating investigation into the events surrounding the 1999 murder of a Baltimore teenager, stop everything and listen now. It will suck you in, in the best way possible. (Plus, get ready for season two: We're waiting impatiently for the start date, which hasn't been announced yet.)
The One for Brushing Up on Your Knowledge of, Well, Everything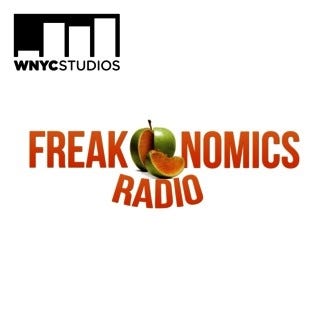 Journalist Stephen J. Dubner, one half of the team that wrote 2009's best-selling Freakonomics, takes listeners to "the hidden side" of politics, the economy, and more. See: "How to Save $1 Billion Without Even Trying," "How to Win a Nobel Prize," and "Should Kids Pay Back Their Parents for Raising Them?" Listening just makes you feel smarter, promise.
The One That Will Entertain People of All Ages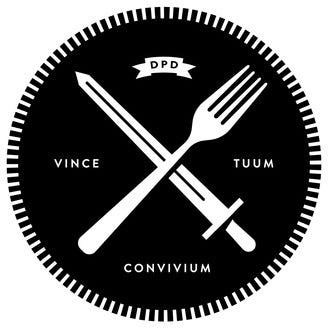 Packed into each hour-long episode is an ice-breaker joke, small-talk topics, a micro history lesson and related cocktail recipe, dinner-party playlist ideas, and etiquette tips, featuring guests like Olivia Wilde, Al Pacino, Gloria Steinem, Elizabeth Gilbert, and Tony Bennett. Play this to avoid bad jokes and embarrassing childhood stories at the dinner table.
This content is created and maintained by a third party, and imported onto this page to help users provide their email addresses. You may be able to find more information about this and similar content at piano.io