Editors handpick every product that we feature. We may earn commission from the links on this page.
The 20 Best Black TV Shows of All Time
Clear your schedule. You've got some binge-watching to do.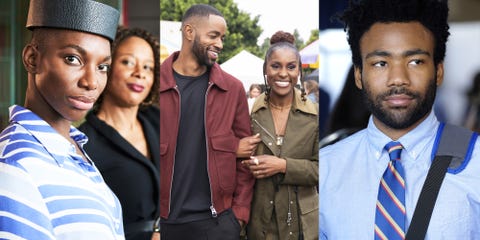 In July, Netflix announced the only thing that could save 2020: They were bringing a slate of iconic Black sitcoms from the '90s and the early aughts to the streaming platform. Sister, Sister, along with Moesha, The Game, Girlfriends, The Parkers, Half & Half, and One on One would once again grace us with their presence on the small screen. Gone would be the days of watching old episodes through low-quality YouTube videos as we all attempted to take back any piece of childhood we could grab. Now we had the world at our fingertips, and all felt right again.
But as much as I wish this weren't true: the bliss caused by Netflix is only temporary. Many of us have a binge-watching problem and can go through seasons like it's nothing. So while we were reliving the glory days, thoughts kept creeping up: what would we do after we were done? So we created this list to narrow things down for you (and us), so that the next time you stare at your TV screen in a panic, unsure what to watch, you can turn to this handy-dandy list. If you're looking for a top-notch Black TV show, you've come to the right place.
This content is created and maintained by a third party, and imported onto this page to help users provide their email addresses. You may be able to find more information about this and similar content at piano.io