Editors handpick every product that we feature. We may earn commission from the links on this page.
The 27 Best Movies Based on Books to Catch in 2021
Now's the perfect time to read the 900-page Dune!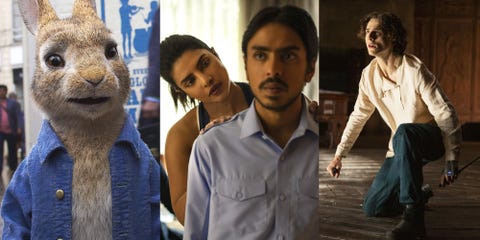 Who says no one reads anymore?? Whether you just enjoy a good page-turner or love seeing an excellent adaptation, there are a ton of 2021 films to look forward to that draw inspiration from really good stories. Among the many offerings this year, we've got films about Cruella De Vil's backstory (yes please, Emma Stone), a firsthand account of a prisoner from Guantánamo Bay, an exploration of India's caste system, and the inner life of Marilyn Monroe. One thing that's great about this list: It features a number of books I was less familiar with, which means there might be some new literature on here that you can get and read before the film comes out. That way, you can be prepared when you head to the movie theater (or maybe stay home and watch it on your TV, given the current circumstances). So grab your Kindle—or even go all the way and get an actual book! The luxury!—and pull up these riveting reads, then get ready to love, loathe, or otherwise pass judgment on these on-screen adaptations. It's like having a book club from the comfort of your own couch!

This content is created and maintained by a third party, and imported onto this page to help users provide their email addresses. You may be able to find more information about this and similar content at piano.io