Editors handpick every product that we feature. We may earn commission from the links on this page.
The 29 Best Movies Based on Books in 2021
Now's the perfect time to read the 900-page Dune!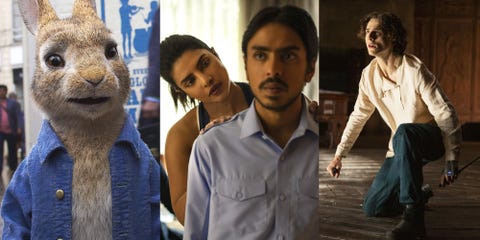 Whether you enjoy a good page-turner or love seeing an excellent adaptation, there are a ton of 2021 films to look forward to that draw inspiration from really good stories. Among the many offerings this year, we've got films about Cruella De Vil's backstory (yes please, Emma Stone), a firsthand account of a prisoner from Guantánamo Bay, an exploration of India's caste system, and the inner life of Marilyn Monroe. One thing that's great about this list: It features a number of books I was less familiar with, which means there might be some new literature on here that you can get and read before the film comes out. That way, you can be prepared when you head to the movie theater (or maybe stay home and watch it on your TV, given the current circumstances). So grab your Kindle—or even go all the way and get an actual book!—and pull up these riveting reads. Then get ready to love, loathe, or otherwise pass judgment on these 2021 on-screen adaptations, ahead.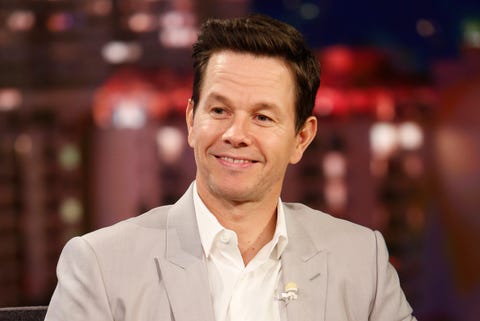 The Reincarnationist Papers centers around a secret society that can recall their past lives, and the young man who discovers them. This upcoming film by director Antoine Fuqua reimagines the premise as a man (Wahlberg) begins to realize he's hallucinating his past lives. Both sound equally compelling, TBH.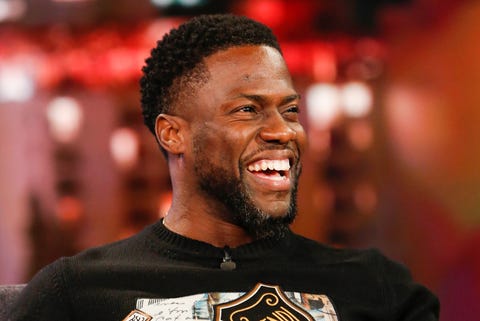 The book by Matthew Logelin, titled Two Kisses for Maddy: A Memoir of Loss & Love, tells the story of losing his wife to a pulmonary embolism...27 hours after she gave birth to their daughter. So both the book and the movie, with Kevin Hart in the lead role, promise to be absolute tearjerkers.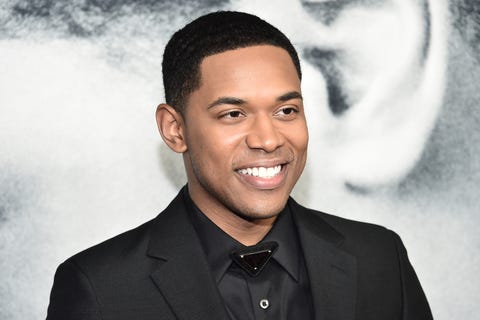 Steven Ferdman
Getty Images
If you've never read the Pulitzer Prize-winning novel by Walter Dean Myers, go rent or buy it now: A 17-year-old teenager is charged with felony murder, and a terrifying trial ensues that has much to say about race in America. Netflix acquired the rights to the film in November 2020, after it originally debuted at Sundance in 2018. Kelvin Harrison Jr., Jennifer Hudson, Jeffrey Wright, Jharrel Jerome, John David Washington, and Jennifer Ehle are among the stars.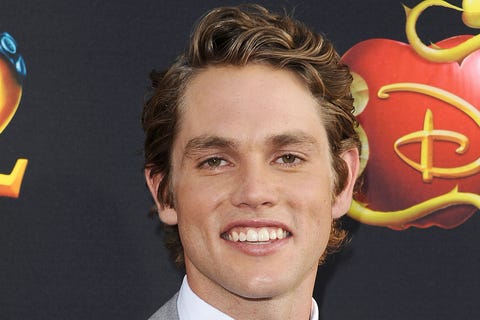 Jason LaVeris
Getty Images
This one will hopefully translate into rom-com gold: There You'll Find Me by Jenny B. Jones follows teen Finley (Rose Reid) who's headed to Ireland after her brother's death. At the same time, film star Beckett (Jedidiah Goodacre) is also in Ireland filming a movie. Sparks fly, naturally. What happens?? Read the book, so you'll be ready for this on-screen romance!
19
'The Last Letter From Your Lover'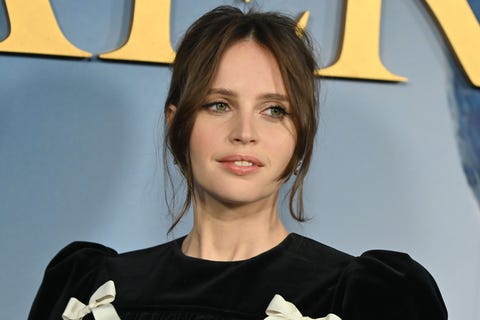 This one also sounds like a fascinating read/watch: A journalist stumbles upon old letters between two star-crossed lovers, and becomes obsessed with finding out what happened between the pair. Felicity Jones, Shailene Woodley, and (Mr. Taylor Swift himself) Joe Alwyn star in what will likely be a passionate romantic drama, with plenty of period-appropriate fashion to ogle as well. If you're dying to know how it ends, here's the novel.
20
'The Power of the Dog'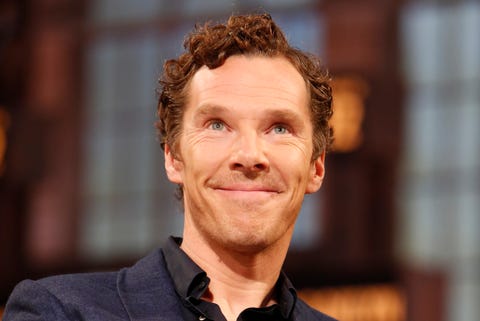 Kristen Dunst and Jesse Plemons join Benedict Cumberbatch in this tale of love and revenge. Two brothers work on a farm, barely tolerating each other—until one of them gets married, and the other one decides to burn their relationship to the ground. Thomas Savage's story has been compared to a modern-day Greek tragedy. It will have its world premiere at the Venice International Film Festival in September.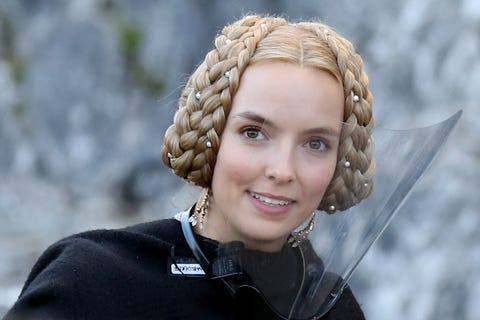 Debbie Hickey
Getty Images
Ben Affleck and Matt Damon are teaming up again to adapt this fascinating nonfiction book about the last judicial duel held in France, a.k.a. "the duel to end all duels." Adam Driver and Jodie Comer also star, so I'm definitely watching. But the real event's just as interesting, so the book's worth the read regardless of whether you plan on watching the film. It will be released on October 15.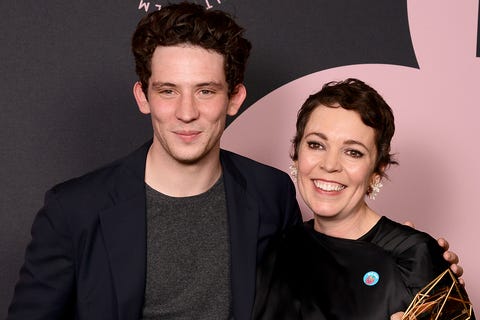 Olivia Colman and Josh O'Connor—yes, the Queen and Prince Charles themselves—are back at it with Colin Firth and Odessa Young in this adaptation. Mothering Sunday is a short read about English maid Jane Fairchild meeting with her upper-class lover on what might be the most important day of her life. No spoilers! The film is set for release on November 19.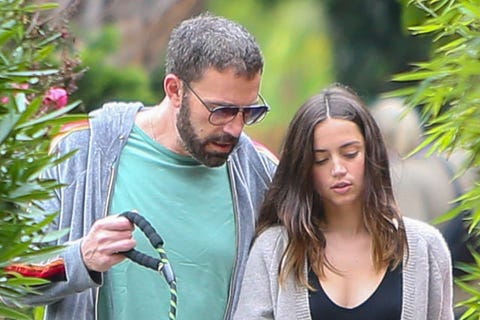 BG004/Bauer-Griffin
Getty Images
Deep Water has most recently made headlines for its stars, Ben Affleck and Ana de Armas, briefly becoming an IRL couple (they met on set, apparently!). But the fictional story is some Gone Girl-level stuff. Author Patricia Highsmith (who also brought the talented Mr. Ripley to life) writes a story about a miserable married couple. One of the wife's lovers disappears—did her jealous husband do it? This one will now be released in January 2022.
26
'Clifford the Big Red Dog'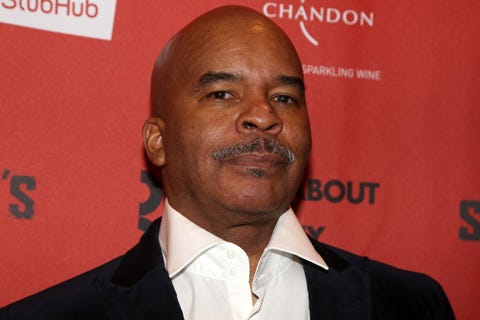 Everyone's favorite enormous pooch will be voiced by none other than David Alan Grier in this live-action adaptation of the book series. Expect for the story to go through some modernizing for today's young audience, with Darby Camp to star as the misfit teen who needs help from her brightly colored canine pal. The movie was originally supposed to premiere in September, but it's looking like it will have a 2022 premiere date.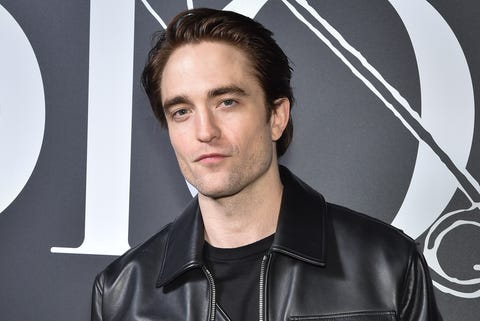 Stephane Cardinale - Corbis
Getty Images
Nicaragua in the 1980s is the setting for The Stars at Noon, which details the relationship between an American woman and an Englishman. Neither of them are exactly as they seem at first glance, and they become involved in "sinister plots." Claire Denis directs, and Robert Pattinson (who worked with Denis on High Life) and Margaret Qualley are set to star in the film planning to release in 2022 now.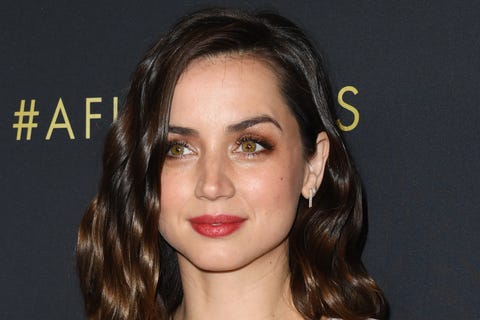 And that's not the only film based on a book de Armas is starring in. Blonde, the adaptation of Joyce Carol Oates' novel about Marilyn Monroe, is the film icon at her most vulnerable. This is the perfect work for adaptation: an imagining of Monroe's rich inner life and a retelling of her impressive accomplishments in a male-dominated film industry. No official release date has been given, but at this point it's expected to premiere in 2022.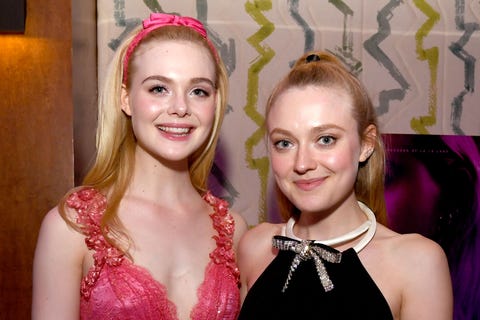 Apparently inspired by true events, Kristin Hannah's The Nightingale tells the story of two French sisters who get caught up, in different ways, in World War II. The Goodreads Best Historical Novel of the Year was bound to be adapted—and real-life sisters Dakota and Elle Fanning are playing the lead roles. It's not coming out until December 2022 now, so you'll have plenty of time to familiarize yourself with the subject matter.
This content is created and maintained by a third party, and imported onto this page to help users provide their email addresses. You may be able to find more information about this and similar content at piano.io