News You Should Know
Your morning FYI.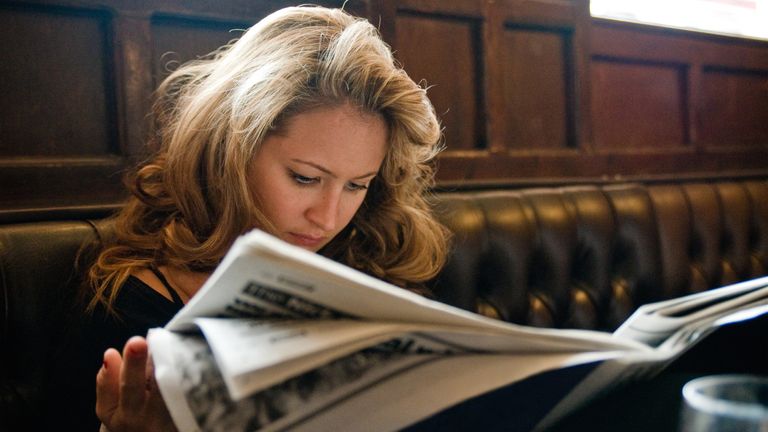 (Image credit: Getty Images)
—In newly filed court documents, American Apparel revealed some particularly scandalous on-the-job activities of former CEO Dov Charney, including but not limited to recording himself having sex with employees on company equipment, calling staffers "Filipino pigs," and sending them sexually graphic messages (which he later asked them to delete). (LA Times (opens in new tab))
—The escaped convicts in upstate New York are closer to being found, now that they've left DNA lying around in a cabin in the woods. Of note: Said DNA was on a pair of underwear. Which someone then had to test. (New York Post (opens in new tab))
—The Supreme Court is expected to make its ruling on same-sex marriage case Obergefell vs. Hodges this week, and it's looking like Justice Anthony Kennedy may be the tie-breaker. If he rules in favor of gay marriage, states will no longer be able to ban it. (Daily Intelligencer (opens in new tab))
—Speaking of SCOTUS, Justice Elena Kagan made a bunch of Spider-Man references in a ruling yesterday. (Daily Intelligencer (opens in new tab))
—Blerg: Mankind is causing the greatest animal extinction since the dinosaurs. (The Guardian (opens in new tab))
—Titanic composer James Horner died in a plane crash yesterday at just 61. He was also famous for composing the scores of Avatar, Apollo 13, and A Beautiful Mind. (Variety (opens in new tab))
As the editor of Cosmopolitan, Jess oversees the editorial for all of Cosmo's efforts across print, digital, video, and emerging platforms. Previously she served as the digital director of Marie Claire, where she tripled the readership, and she's held print and hybrid posts at Glamour and Teen Vogue. In 2013 she launched an interactive e-commerce platform for a fashion-tech startup, and in a former life she was a ballet dancer and NYU film student. She lives in Manhattan with her scruffy dog George.