The 10 Most Buzzed-About Movies of Summer 2015
From Hollywood blockbusters to dramatic indies.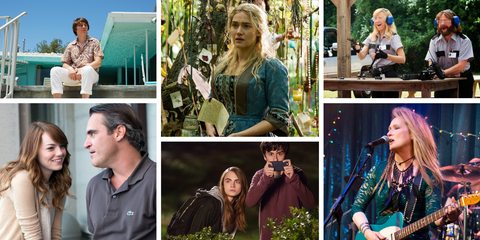 Sunny, balmy weather is just lovely—until it isn't. Sometimes we just need to slink away into a dark, air-conditioned movie theater for an escape. And as far as options go, this summer is shaping up to be a doozy. From Hollywood blockbusters (ahem, Magic Mike) to buzzed-about indies, we've rounded up the 10 films you simply cannot miss.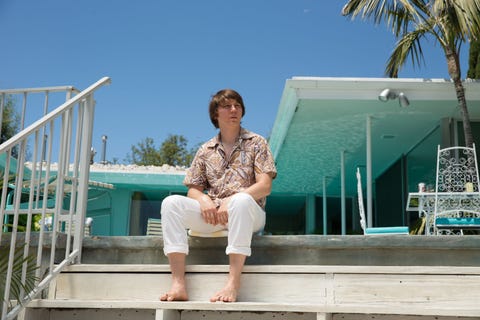 Love and Mercy (June 5)
This film tackles the story of The Beach Boys' Brian Wilson with two parallel narratives—one that shows his life in the 1960s (in the midst of the band's pop stardom) and one in the 1980s (as he undergoes therapy). Starring: John Cusack, Paul Dano, Elizabeth Banks, and Paul Giamatti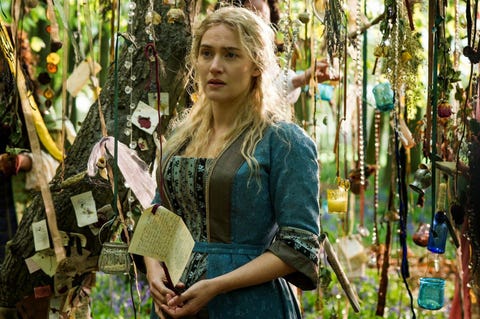 A Little Chaos (June 26)
Got a green thumb? Watch two landscape artists (Winslet and Schoenaerts) design the grand gardens of Versailles for King Louis XIV, all while falling in love. Starring: Kate Winslet, Alan Rickman, Stanley Tucci, and Matthias Schoenaerts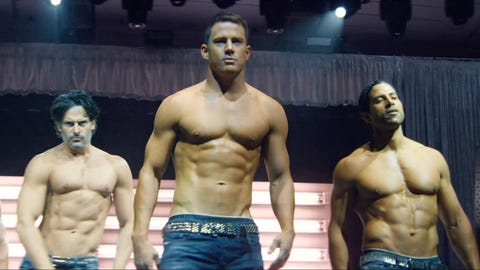 Magic Mike XXL (July 1)
There's no shame in our game—we can't wait to see Mike (Tatum) and the rest of the Kings of Tampa hit Myrtle Beach and get down one last time. Starring: Elizabeth Banks, Channing Tatum, and Amber Heard.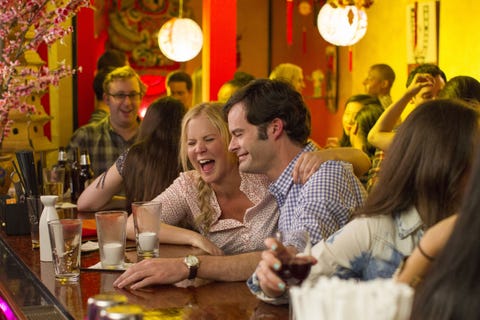 Trainwreck (July 17)
From the guy who brought you Bridesmaids (Judd Apatow) and written by Amy Schumer, this tears-streaming-down-your-face comedy Schumer as a commitment phobe, career-obsessed woman who meets a guy so nice and charming, she's thrown for a loop. Starring: Amy Schumer, Tilda Swinton, Bill Hader, John Cena, Brie Larson, and Colin Quinn.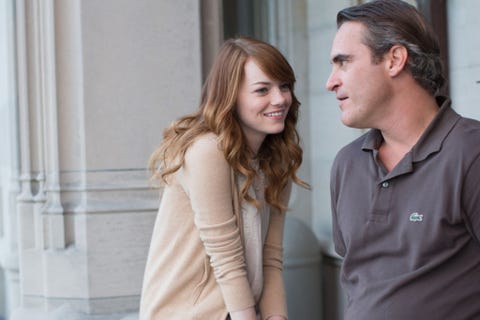 Irrational Man (2015)
Controversy aside
, we're too curious not to go see this Woody Allen-directed mystery drama which finds a philosophy teacher (Phoenix) in the midst of an existential crisis when he falls in love with one of his students (Stone).
Starring:
Emma Stone, Joaquin Phoenix, Parker Posey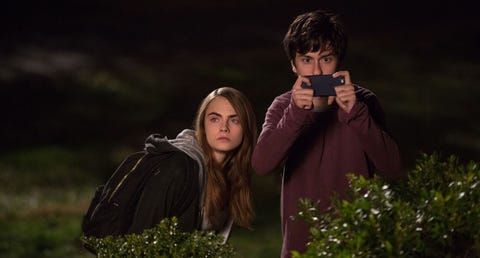 Paper Towns (July 24)
We're counting down the days until Delevingne's big debut in which she plays an enigmatic young teenager who suddenly disappears, igniting a search lead by her lovestruck neighbor and his friends. Starring: Nat Wolff and Cara Delevingne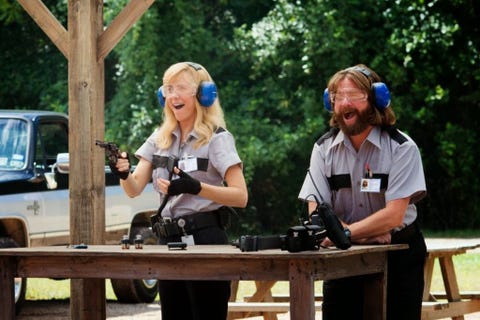 Masterminds (August 19)
Bored at work, a man (Galifianakis) is convinced by his office crush (Wiig) to organize one of the biggest bank heists in American history because, why not? Starring: Kristen Wiig, Owen Wilson, Zach Galifianakis, and Jason Sudeikis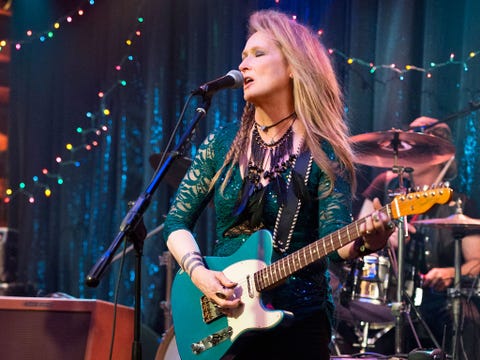 Ricki and the Flash (August 7)
In this Diablo Cody-penned movie, a middle-aged woman abandons her family to chase her rock 'n' roll dreams, but gets the chance to make things right as her estranged daughter (Gummer, her daughter IRL) goes through a rough time. Starring: Meryl Streep, Kevin Kline, and Mamie Gummer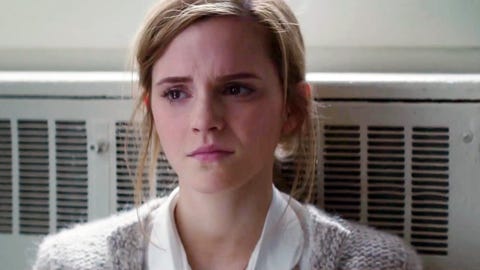 Regression (August 28)
A father (Ethan Hawke) is accused of committing a crime by his daughter (Watson). The kicker? He has no memory of doing it. As the story unfolds, it becomes clear that there's more to the story, centering around a terrifying nationwide mystery. *Chills* Starring: Emma Stone, Ethan Hawke, and David Thewlis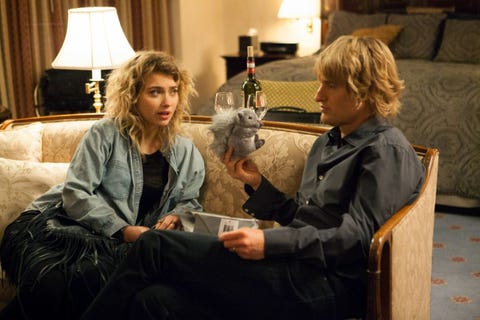 She's Funny That Way (August 21)
A married Broadway director (Wilson) falls for a prostitute-turned-actress (Poots) cast to star alongside his wife and his wife's ex-lover. So yeah, it's complicated. Starring: Owen Wilson, Imogen Poots, Kathryn Hahn, Will Forte, Rhys Ifans, Jennifer Aniston
This content is created and maintained by a third party, and imported onto this page to help users provide their email addresses. You may be able to find more information about this and similar content at piano.io