What Happens When You Get a Last-Minute Invite to the Tony Awards
You go.
Last night, as a self-professed outsider, I attended the Tony Awards for the first time. This isn't to say I haven't seen my share of Broadway shows, but unlike the room full of diehards, I couldn't grasp the gravity of Kelli O'Hara's Best Leading Actress win or the awkwardness of Sutton Foster watching her ex-boyfriend (Bobby Cannavale) present her ex-husband (Christian Borle) an award. That aside, the entire night was magic. See what I mean...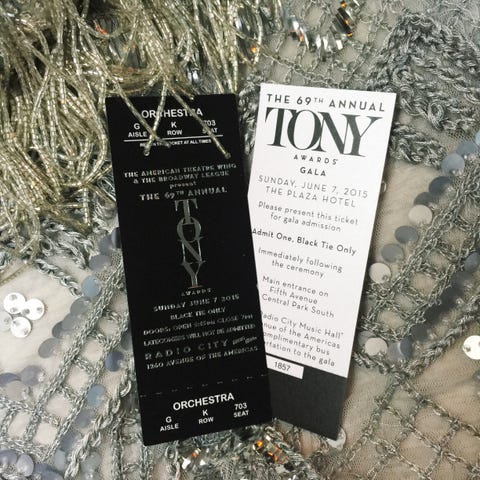 The Golden Tickets
In a cab off to Radio City Music Hall, which has housed the Tonys nearly every year since 1997, I snapped a photo of my two golden tickets. While the award show itself is the main of event, the after parties are just as entertaining (but I'll get to that later).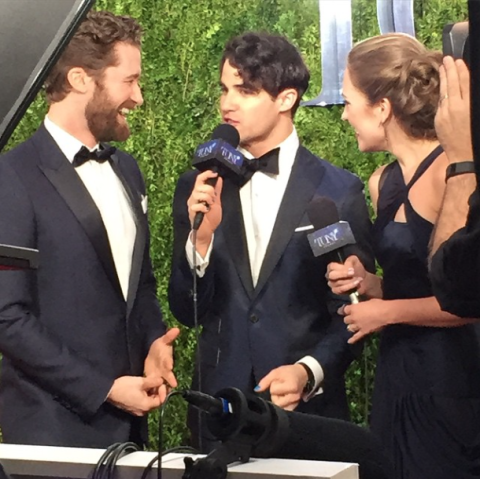 The Red Carpet
If the Tonys seemed a little, how shall we say, chicer this year it's because Anna Wintour was enlisted to bring back the glamour of the big night. Naturally, it all began with the red carpet, sponsored by Nordstrom, which featured far more designer gowns than previous years. What's more is that Glee's Darren Criss and Broadway darling Laura Osnes hosted the Tony's first-ever red carpet show.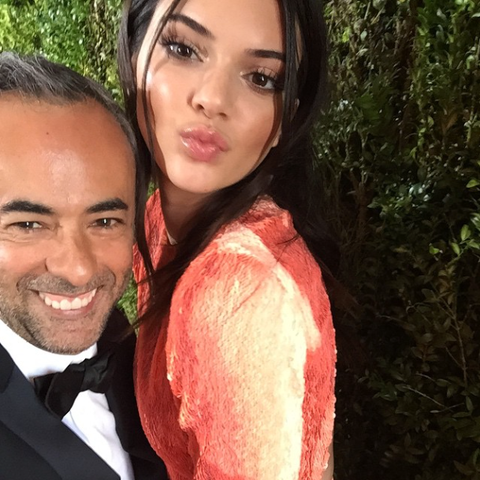 The Fashion Crowd
There were plenty of "fashion people" in attendance, including Calvin Klein designer Francisco Costa and Kendall Jenner (a fellow newbie, it would seem). They joined other stylish pairs such as Bella Hadid and Prabal Gurung and Ashley Green and Jason Wu.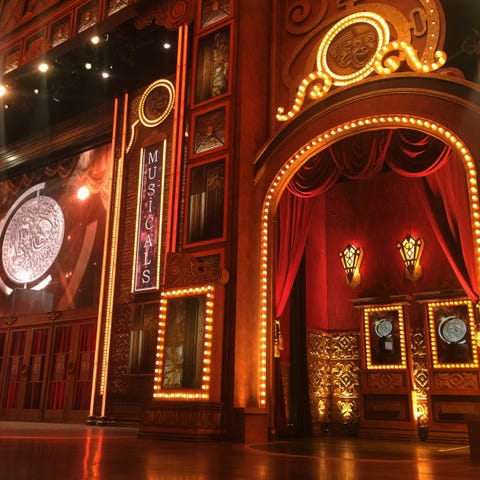 The Stage
Before the show began, I snuck up to the side of the gorrrrgeous stage for a closer look before brilliant hosts Kristin Chenoweth and Alan Cumming would take the stage.
Bradley Cooper
Yep, Bradley Cooper was there, because there's so much more Hollywood and Broadway crossover than we realize. Chenoweth and Alan Cumming made a gay joke he was none too pleased about...but we didn't really hear. We were too busy staring at Bradley Cooper. (Did we mention Bradley Cooper was there?)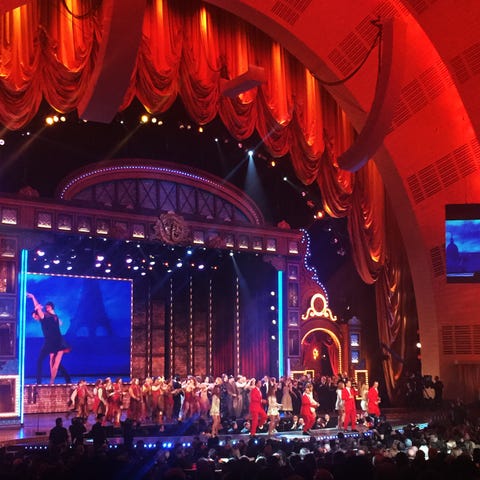 The Presentations and Performances
The Tonys are all the best of what Broadway has to offer rolled into one show. From newcomer and Best Musical winner Fun Home to the 10th anniversary of the universally beloved Jersey Boys, it was truly mesmerizing. And while all awards shows have their lulls, they were few and far between, as those who work on Broadway are nothing if not entertaining. (Sorry, Hollywood.)
The After-Party at the Plaza
The Plaza Hotel was the setting for the official Tonys after-party and oh how fitting it was...#chic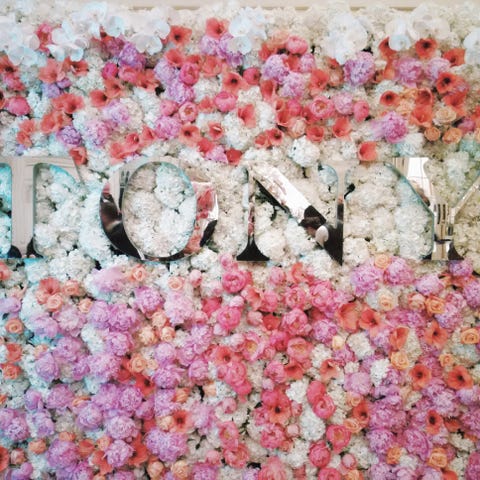 The Marie Antoinette Theme
The theme of the after-hours fête was Marie Antoinette, which, of course, meant decking every hall with miles of flowers and crystal à la Versailles. (We weren't mad about it.)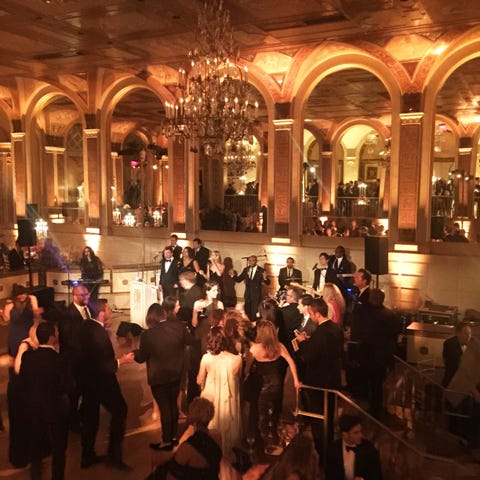 The After-Party
Even for a show as compelling as the Tonys, nothing gets people moving like having to sit still for 3-plus hours. A live band played popular covers, like Pharrell's "Happy," as partygoers danced, sipped champagne, and dined on the endless, and I mean endless, food options.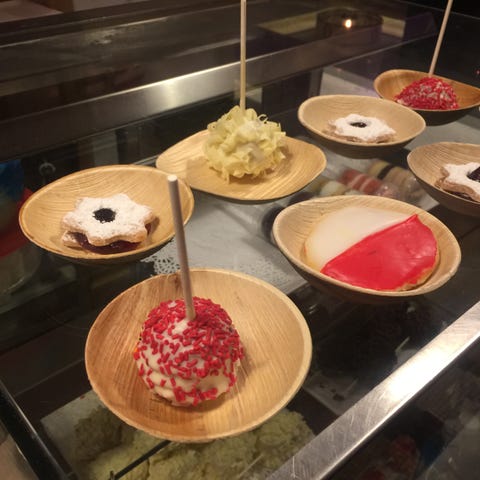 The Food
The Plaza's Todd English Food Court, which has every kind of culinary fare you could imagine, was totally open for business. While sipping a glass of bubbly and scarfing down a slider, I watched Dame Helen Mirren devour a taco. It was glorious.
This content is created and maintained by a third party, and imported onto this page to help users provide their email addresses. You may be able to find more information about this and similar content at piano.io