15 Surprisingly Fantastic Date Movies
Because rom-coms are basic.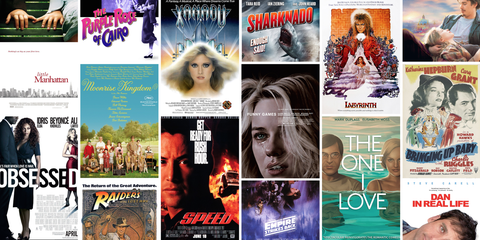 We have a golden dating rule. If you and your significant other are a winning combo, you're not just going to settle for any old rom-com on movie night. If you have true chemistry, you will think outside the box and do something a little...*different*. From a disaster film starring sharks to an '80s fantasy musical, these are the films that will bring you closer in the weirdest of ways.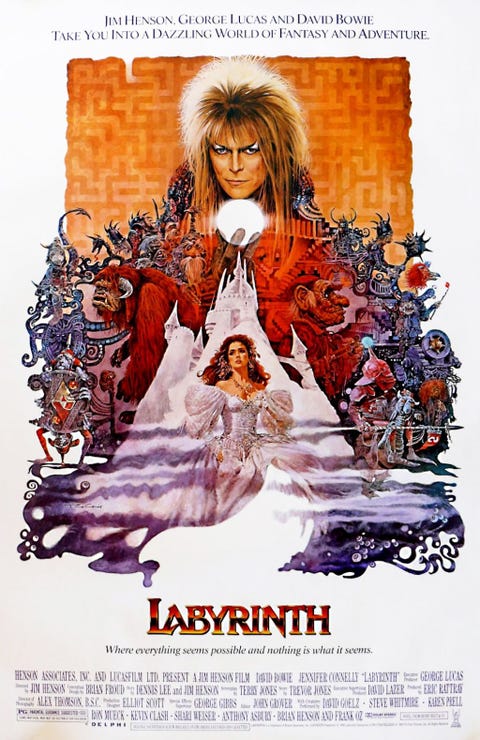 If your date is a winner, they know full well that David Bowie can do no wrong, especially not as the Goblin King Jareth who has his very own labyrinth and knows what to do with it (i.e. holding 15-year-old Jennifer Connelly's little brother baby hostage, because why not?).
Starring: David Bowie and Jennifer Connelly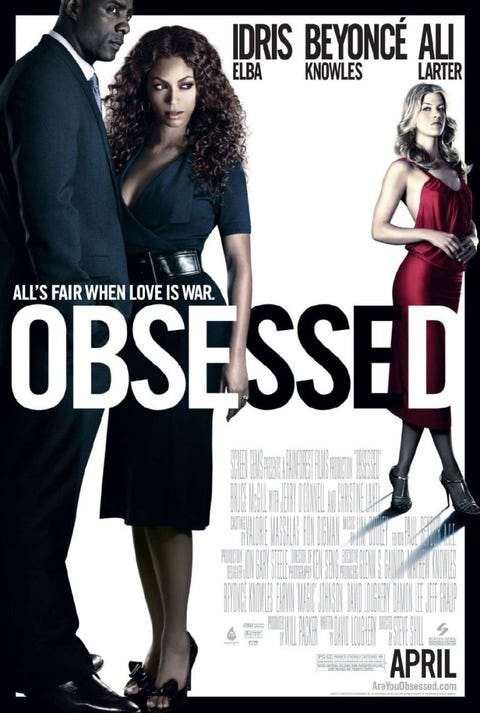 There's nothing sexy about a psycho stalker trying to break up a marriage (especially when said marriage is #blessed in the looks department à la Beyoncé and Idris Elba), but you will enjoy watching Bey whoop said stalker's ass when she goes too far. Trust.
Starring: Beyoncé Knowles, Idris Elba, and Ali Larter

3
The Purple Rose of Cairo (1985)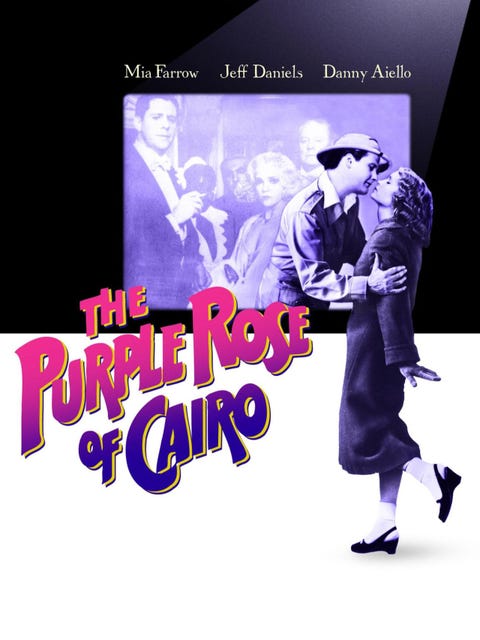 It's by no means Woody Allen's most popular film, but this tribute to Old Hollywood, where a 1930s New Jerzeyan movie character walks off the screen and into the real world, will sweep you away—as in guaranteed hand-holding. Plus, extra points for enjoying some old-school Jeff Daniels.
Starring: Mia Farrow, Jeff Daniels, Danny Aiello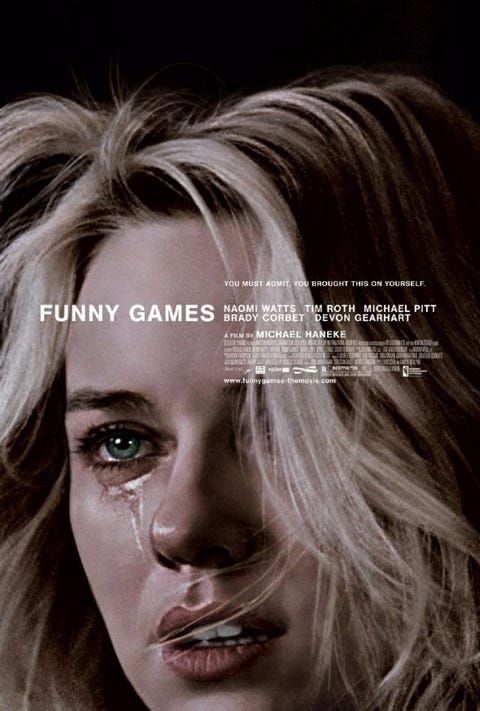 Watching two psychopathic young men take a family hostage in a cab is deeply disturbing, but even if you're shaking in your boots, you just spent an hour and a half cringing in the arms of your main squeeze.
Starring: Naomi Watts, Tim Roth, and Michael Pitt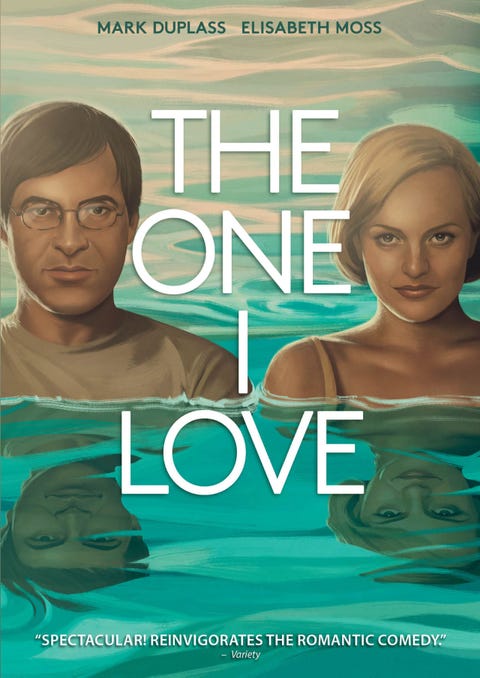 A marriage on the brink of failure may not ring romantic, but its intense and thought-provoking, sci-fi spin will keep you guessing (while filling your post-Mad Men, Peggy Olson void).
Starring: Elisabeth Moss and Mark Duplass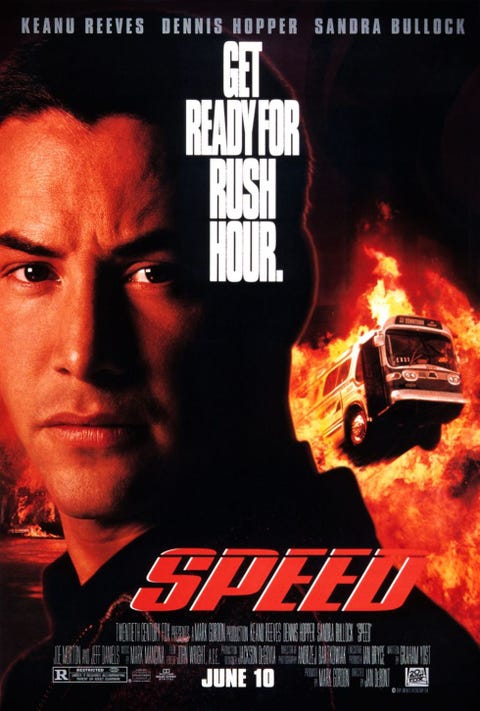 Thinking the anxiety of your date is rough? Keanu Reeves stars a cop who must prevent a bomb from detonating on a city bus by keeping its speed above 50 mph. You will no doubt be gripping your partners hand as buses fly through the air. Plus, this is one of the movies that cemented Sandra Bullock as future box office gold.
Starring: Keanu Reeves, Dennis Hopper, and Sandra Bullock
7
Star Wars Episode V: The Empire Strikes Back (1980)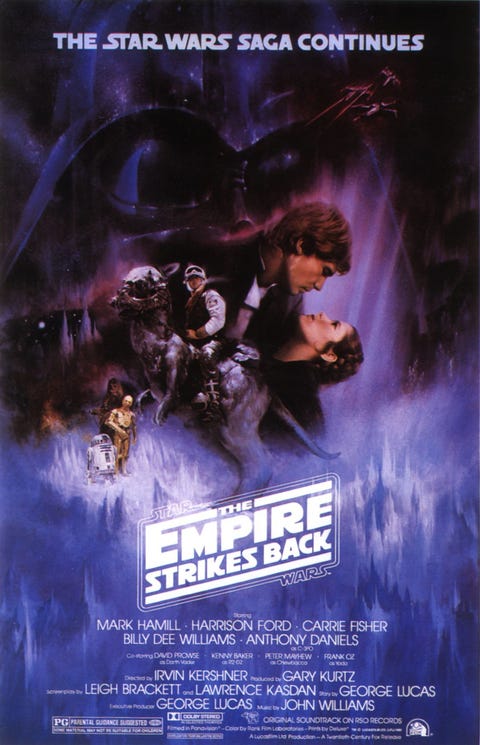 Arguably the best in the series, it has everything you could possibly want, from Luke Skywalker's epic Jedi training with Master Yoda to the deliciously-evil Darth Vadar and his master plan to capture Luke. And if you *are* looking for a bit of romance, this is where Han and Leia really take off.
Starring: Mark Hamill, Harrison Ford, Carrie Fisher
8
Bringing Up Baby (1938)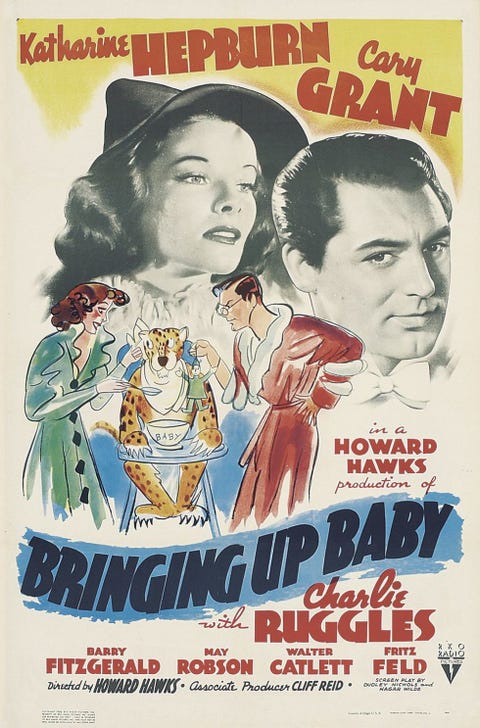 There's a ton of Katharine Hepburn and Carey Grant rom-coms, but as a real screwball sort of comedy, it's daffy in the best way. They're total opposites (he a paleontologist, she an heiress with a pet leopard "Baby") dealing with an absurd situation who start to get the hots for each other. #RepertoireGoals
Starring: Katharine Hepburn and Carey Grant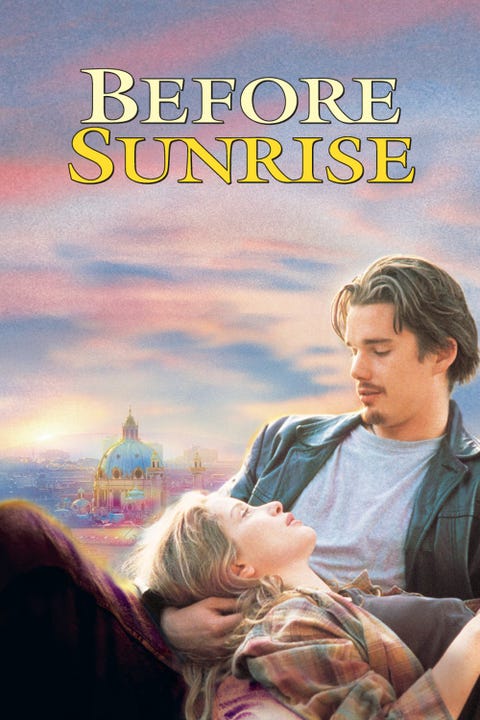 Spending a magical evening with the person that *could* be the love of your life, only to decided you'll probably never see them again could be kind of a downer. But on the other hand, this movie is basically about the world's longest and most open-ended first date and will definitely inspire you to take a long walk after.
Starring: Ethan Hawke and Julie Delpy
10
Moonrise Kingdom (2012)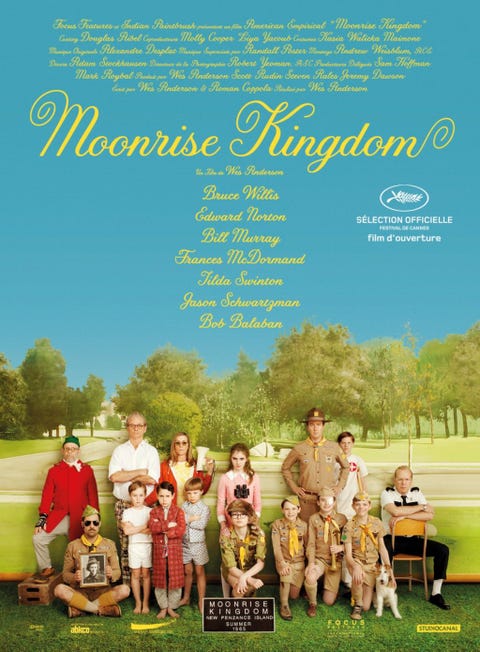 A Wes Anderson film always makes for a solid, off-kilter choice and you can't go wrong with this young love story, which finds two kids fleeing their homes to be together. It will no doubt give you and your date that warm, fuzzy schoolyard crush feeling. Oh, and have we mentioned the epic ensemble cast?
Starring: Jared Gilman, Kara Hayward, Bruce Willis, Bill Murray, Frances McDormand, Edward Norton, and Jason Schwartzman
11
Indiana Jones and the Raiders of the Lost Ark (1981)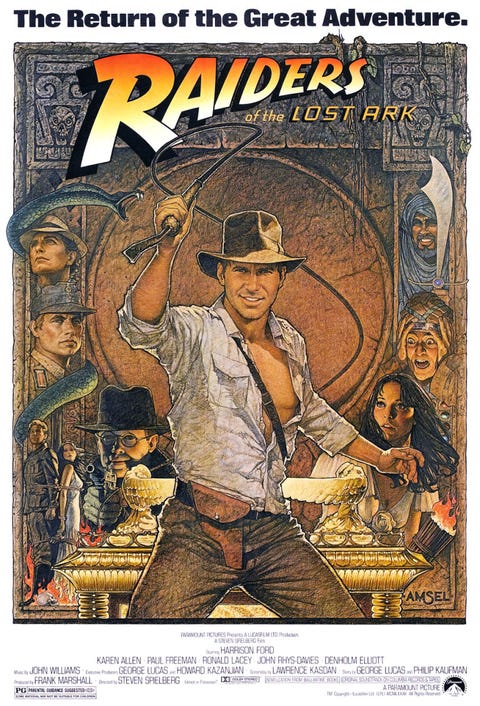 Because who doesn't love the escape of an action-packed, booby-trapped Indiana Jones film? Oh, and Indie and Marian have totally got it going.
Starring: Harrison Ford, Karen Allen, and Paul Freeman
12
Dan in Real Life (2007)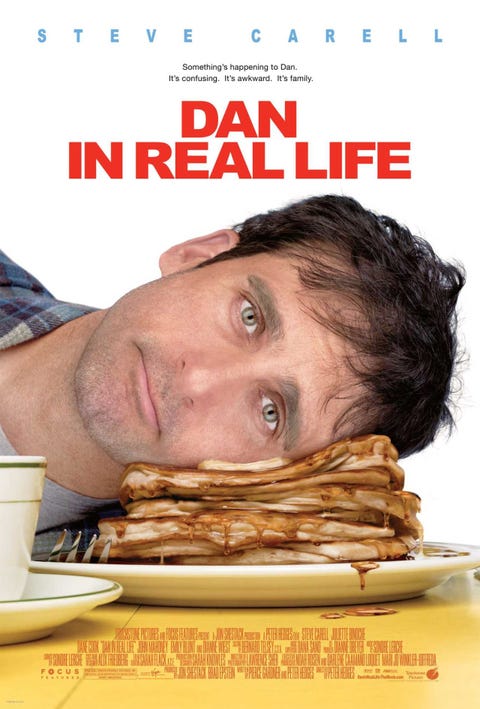 Instead of a totally cliché love triangle, this romantic comedy keeps it interesting with a widower who finds out that the women he serendipitously met in a book store/fell in love with is actually his brother's girlfriend. The bros pitted up against each other? Steve Carell and Dane Cook.
Starring: Steve Carell, Juliette Binoche, and Dane Cook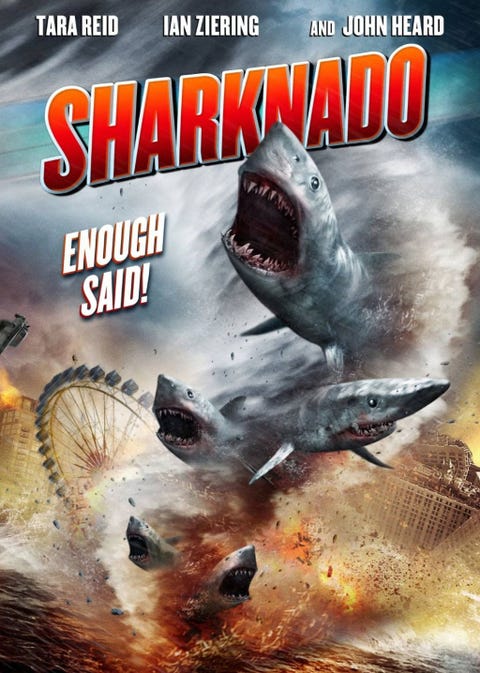 The streets of Los Angeles are flooded after a monstrous tornado and are terriorized by sharks. Enough Said!
Starring: Ian Ziering, Tara Reid, and John Heard
14
Little Manhattan (2005)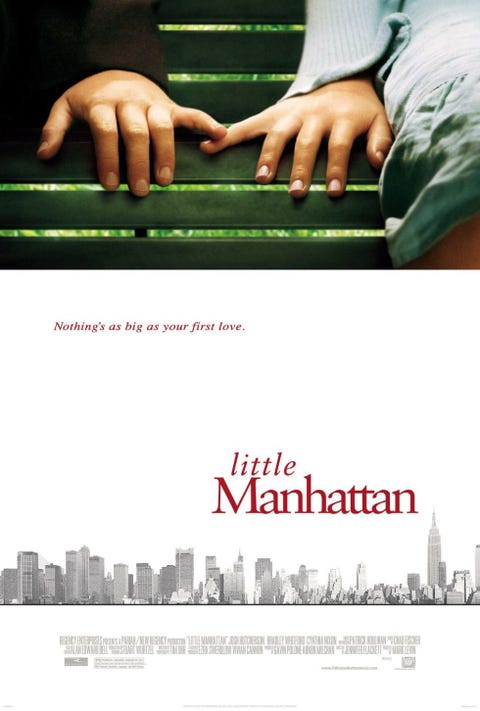 What do a 10-year-old boy and 11-year-old girl know about love? Perhaps more than us, as told in this adorable tale of young love in the Big Apple. You and your date will rediscover your youth all while basking in the amazingness that is a young Josh Hutcherson.
Starring: Josh Hutcherson, Charlie Ray, Bradley Whitford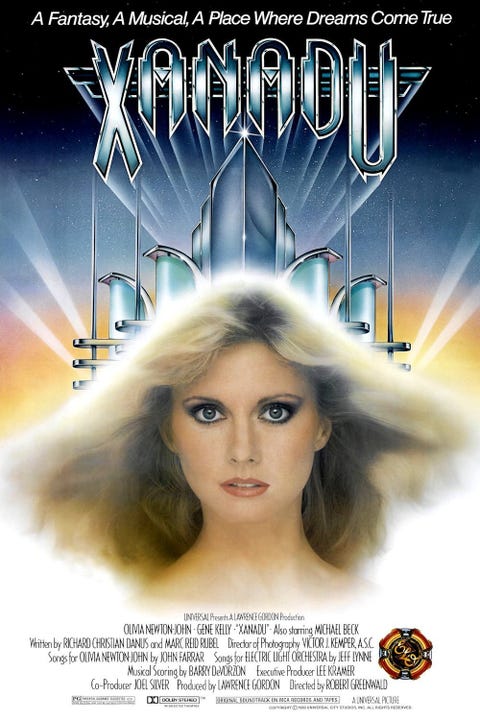 We think the Kalamazoo Gazette summed it up best: "There's never been a movie quite like this, and there never will be again. And that may not be a bad thing." While that may be true, this '80s musical fantasy film, along with its absurd dance routines and so-bad-they're-good special effects, is not to be missed.
Starring: Olivia Newton-John, Gene Kelly, Michael Beck
This content is created and maintained by a third party, and imported onto this page to help users provide their email addresses. You may be able to find more information about this and similar content at piano.io