4 Must-See Movies from the Tribeca Film Festival
Put these on your radar, stat.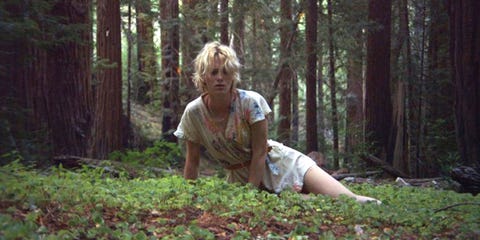 The Tribeca Film Festival celebrated its 15th anniversary this year, taking over downtown Manhattan from April 13-24. More than 150 movies, chosen from 6,000+ entries, were shown. It's hard to pick favorites, but there were a few clear standouts to us—films that range from a haunting female-centric thriller to a quirky historical number to a documentary on our country's paper of record to a comedy about, of all things, mourning. Safe to say, none are your average box office fare, and they're all the better for it.
Here, the four flicks you should watch the second you can.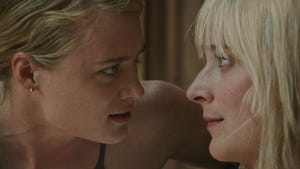 In Sophia Takal's psychological thriller, Anna (Mackenzie Davis) and Beth (Caitlin FitzGerald) play actresses living in L.A. whose girls' trip to Big Sur fuels the jealousies that are eroding their friendship instead of fixing them. Beth, despite her rising star, doesn't believe in herself and feels threatened by Anna, who covets Beth's success and appeal. Things take a dark turn when their subtext-laden conversations finally culminate in a full-blown confrontation. You might recognize your darkest friendship in Anna and Beth's but even if you don't, Always Shine is a powerful meditation on personality, desire, and relationships, and how cultural expectations for women can affect all three.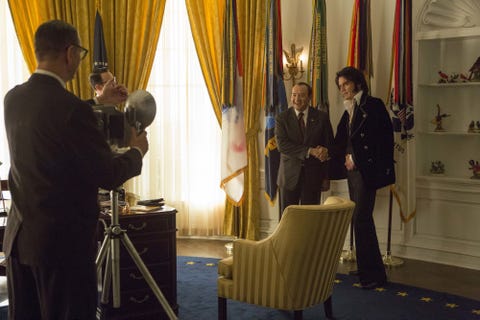 Steve Dietl / Amazon Studios & Bleecker Street
Did you know that in December 1970, Elvis arrived on the White House lawn to request a meeting with President Nixon? The King of Rock n' Roll was on a mission to be appointed as a "federal agent-at-large" to help fight the war on drugs—the picture of the two of the two unlikely collaborators from that day remains the most requested photograph in the National Archives. Director Liza Johnson's depiction of their meeting is partly imagined and partly based on the account of Elvis's friend Jerry Schilling who accompanied him on the trip. Elvis & Nixon creates laugh-out-loud humor from the absurdism of the situation, and Michael Shannon and Kevin Spacey's portrayals of Elvis and Nixon, respectively, are above all based on compassion, showing their characters' motivations and vulnerabilities in a way that lends more dimension and understanding to both figures.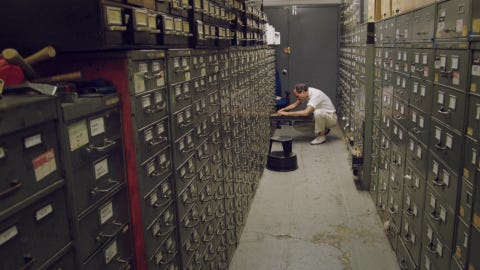 Obit offers a peek into a world known to very few: the New York Times' obituary desk. The film opens with the section's writers and editors discussing the reactions they get when they first tell others what they do: people noticeably recoil, move on to talk to someone else at parties, or just don't know what to say. But the reality is that each day, they spend one or two sentences reporting on their subject's death, and the rest of the obituary narrates the highlights from an extraordinary life. Directed by Vanessa Gould, Obit shows how these stories come into being: the deliberation, writing, archives search, and even the mistakes that are sometimes along the way, as well as the remarkable people behind each step of the process. You'll leave Obit wanting to dive into the NYT's obituary annals.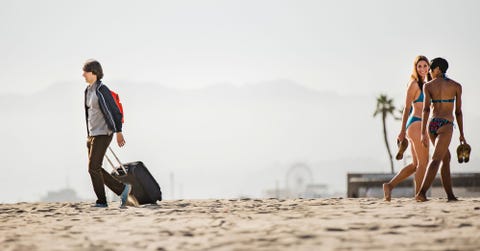 Dean is a comedy about the unlikeliest of subjects: mourning. Demetri Martin, who wrote and directed the movie, also plays the title character, whose impromptu trip to L.A. is partially motivated by grief and partially by the desire to avoid his father (played by Kevin Kline). In L.A., Dean has a disastrous business meeting, hangs with his pickup artist friend (Rory Scovel), and meets, seemingly, the girl of his dreams (Gillian Jacobs). But his escape from reality is just that, and Martin's direction and acting takes Dean, gently, more completely through the mourning process. Dean shows how life moves on whether you're ready or not, via Dean's fumbling efforts to act "normal," often to very funny effect. The movie also does an unusually good job of giving its supporting characters compelling backstories, reminding us how everyone experiences hardship whether they air it or not. It's a comedy with rare emotional depth, and more than earned the top honors it took home for Best Narrative Feature.
This content is created and maintained by a third party, and imported onto this page to help users provide their email addresses. You may be able to find more information about this and similar content at piano.io