An Honest, Real-Girl, Not at All Pretentious List of 2016's Best Movies
In other words, stuff you'll actually want to watch.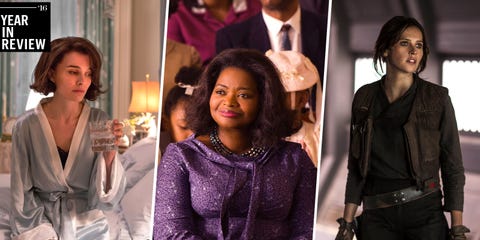 Lucasfilm/Fox/Searchlight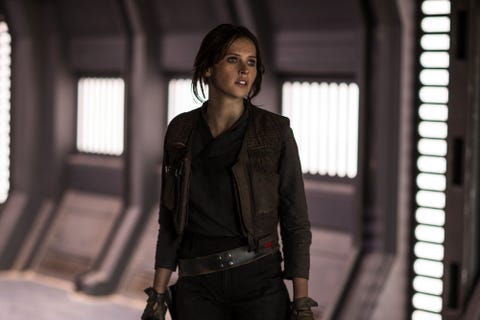 'Rogue One: A Star Wars Movie'
Some critics said Rogue One lacked a strong male lead. We are not those critics, because who run the world? Girls. The latest installment of everyone's favorite never-ending franchise was a huge feminist win thanks to Jyn Erso, and we applaud Lucasfilms for realizing that heroines are just as capable of kicking intergalactic butt as their male counterparts. Read our full review here for more girl power vibes.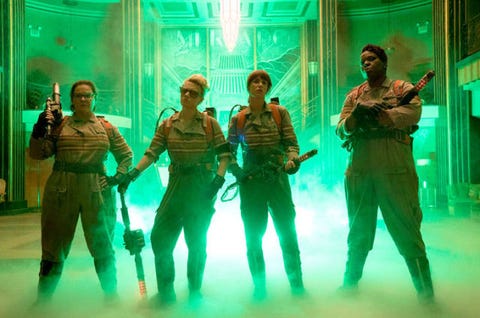 'Ghostbusters'
Unpopular opinion: the new Ghostbusters movie was even better than its predecessor. This film spawned a huge amount of backlash from diehard (mostly sexist) fans of the original, but it managed to be hilarious, self-aware, and effortlessly carried by Melissa McCarthy, Kristen Wiig, Kate McKinnon, and Leslie Jones. Also, can we please discuss Chris Hemsworth's role as the ditzy secretary? Too good.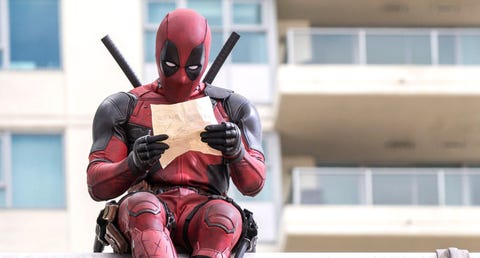 'Deadpool'
Look, there's a reason Deadpool was nominated for a Golden Globe. Because it f*cking rules. This is a funny AF movie that completely shook up the superhero genre—though we'd love to see even more shaking up in terms of female representation, just saying. Until that happens, Deadpool is a dude we can get on board with.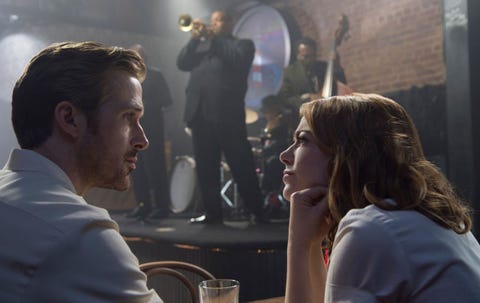 'La La Land'
We've already gushed at length about our love for La La Land, a gorgeous and colorful ode to the City of Angels, and the dreamers that populate it. The movie is a stunning love story at its core, and we can't stop/won't stop singing its praises. Also we can't stop singing in general, because the soundtrack to this movie is #flawless.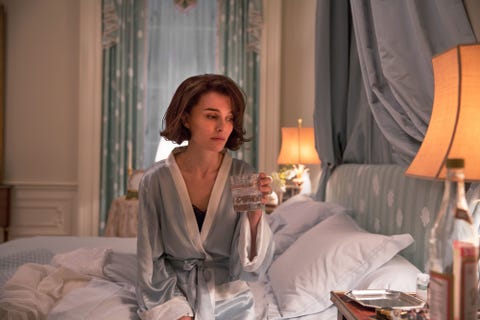 'Jackie'
There were a lot of good movies in 2016 (hence this list), but Jackie was hands down the most visually stunning. Between the costumes, the cinematography, and literally everything about Natalie Portman, we want to live in this film. You know, minus the overwhelmingly sad plot about Jacqueline Kennedy Onassis' life post JFK assassination.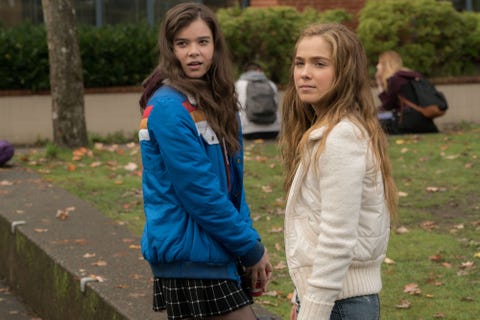 'The Edge of Seventeen'
Remember when Hailee Steinfeld made the switch to songstress, and you were like "Yessss, but also nooooo, what about her genius acting?!" Well, she's back at it in The Edge of Seventeen—a lovely coming of age story about a high schooler who simply cannot when she finds out her best friend is dating her brother. Topics on the table include, friendship, first loves, and forgiveness. And FYI, while this list is more about watchability than awards, Steinfeld's role has "Oscar" written all over it.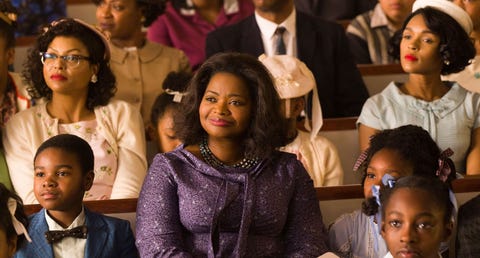 'Hidden Figures'
The fact that the general public didn't know three black women were responsible for putting the first American man into orbit before Hidden Figures is truly shameful. Fortunately, this wonderful film is here to educate us on what the history books failed to write: the truth. Consider Hidden Figures required viewing for anyone who wants to see women of color out of the margins and in the spotlight. (So, everyone, yes? Yes!)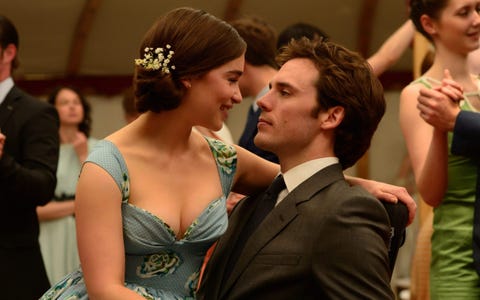 'Me Before You'
Look, no one is saying Me Before You deserves an Oscar...unless there's an Oscar for 2016's most romantic movie, in which case it wins. In spades. The film—in case you somehow missed it in theaters, in which case please find the nearest available time portal and correct this terrible mistake—is about a caregiver who falls in love with her client, and is truly heart-wrenching. Don't expect to come away with your mascara in tact, that's all we're saying.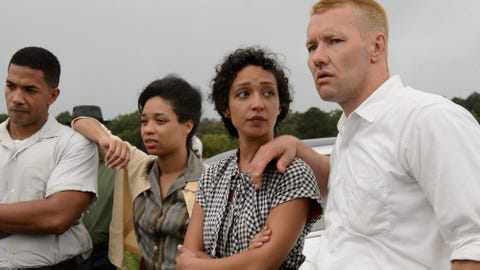 'Loving'
Speaking of romance, Loving tells the story an interracial couple who fought back against persecution in their Virginia town. It's a truly moving and powerful look at two people standing up for themselves in the face of adversity, and highly relevant considering the state of our country.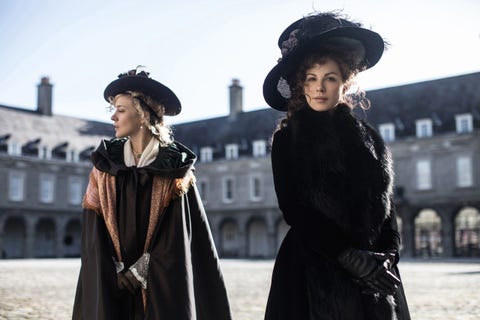 'Love & Friendship'
Love and Friendship didn't make a huge splash in theaters, but it should have. The film is an adaptation of Jane Austen's novella Lady Susan (about a woman trying to marry off herself and her daughter), and has all the charm that one typically finds from her work—with even more devious, Austen-y feminism than usual. Also, Chloë Sevigny and Kate Beckinsale are in it, so how can you go wrong? Answer: you can't.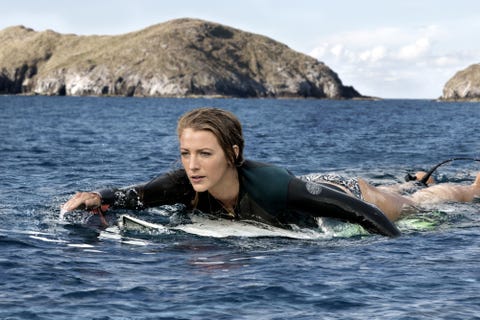 'The Shallows'
That's right, guys, The Shallows. The freaking Shallows. We completely stand by this movie being one of our favorites of 2016: Blake Lively killed it in her one woman show, it was tense from start to finish, and—frankly—a shark movie hasn't been this good since Jaws.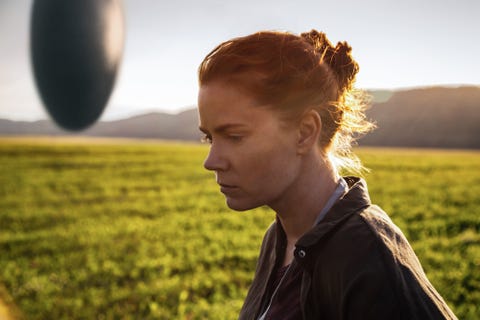 'Arrival'
Arrival is most definitely the best alien film we've seen in a long time, but it's also so much more. It's a quiet and understated study of the human condition. It's highly visual. It's a chance for Amy Adams to flex her acting muscles. And it's among the strongest movies of the year—in part thanks to the brilliant direction of Denis Villeneuve.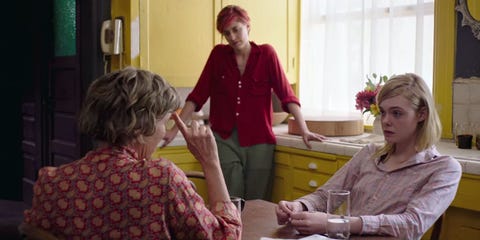 '20th Century Women'
One of the most refreshing movies of the year, 20th Century Women is about the women in director Mike Mills' life, and the profound influence they had on his adolescence. Every cast member completely slays—but we're especially here for Elle Fanning.
This content is created and maintained by a third party, and imported onto this page to help users provide their email addresses. You may be able to find more information about this and similar content at piano.io