Editors handpick every product that we feature. We may earn commission from the links on this page.
A Nail-Art Printer, a Skin-Diagnosing Mirror, and 8 Other New Products That Would Make Life *So* Much Better
Consider this your crystal-ball look into the future.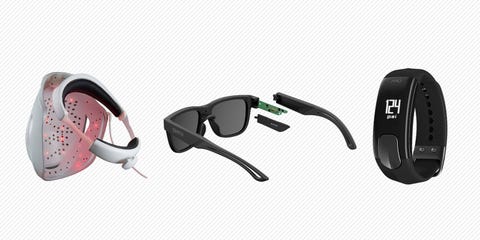 At the beginning of each year, the world's biggest innovators come together to share their visions for the future at the Consumer Electronics Show. From smart breast pumps to shoes that vacuum as you walk, we saw it all this year (there were 340 brands exhibiting in the lifestyle category alone). ICYMI, here are 10 products that are about to shake up our fashion, beauty, and fitness routines for good.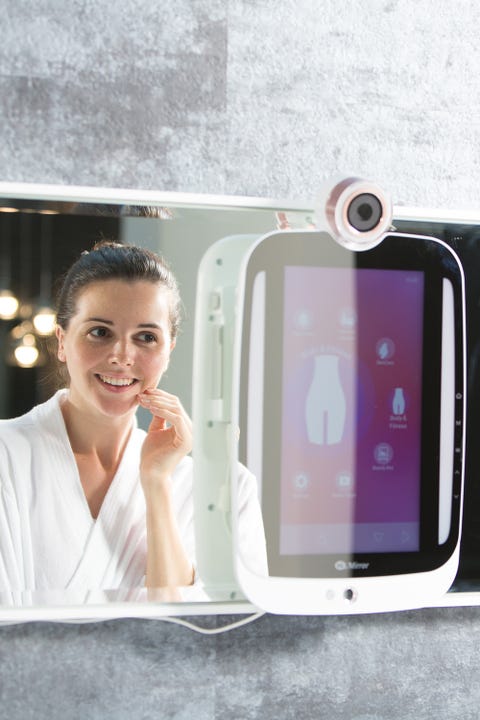 HiMirror Plus
This magic mirror takes a photo and assesses your skin situation: wrinkles, dark circles, pores, fine lines—you name it. Based on what it "sees," it'll suggest a personal improvement plan that includes products and skincare tips while also recording your progress so you can see what's really working for you. It's like having a live-in aesthetician. Hallelujah. 🙌
$259, HiMirror.com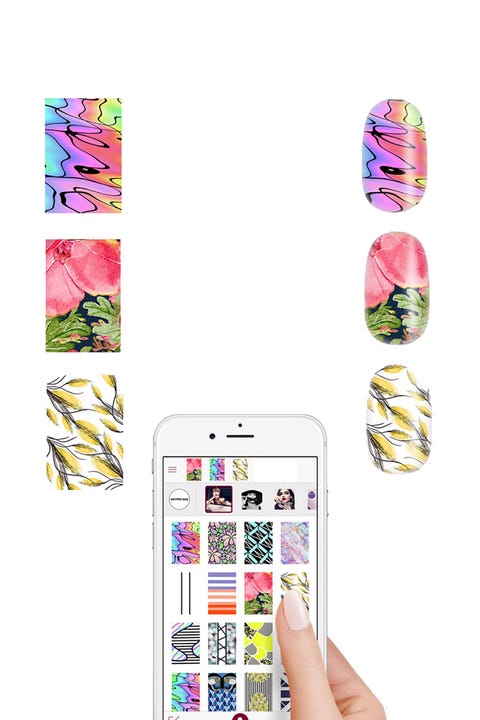 ArtPro Nail Printer
The first-ever fully controlled-via-app nail printer lets you design any nail art that your heart could possibly desire. Choose from their selection or upload from your camera roll and print. Go trendy with their soon-to-be-announced designer collabs or full-on narcissist with a selfie on every nail. It'll even work on any type of nail, from natural to acrylic.
$1,225, ArtPro Nail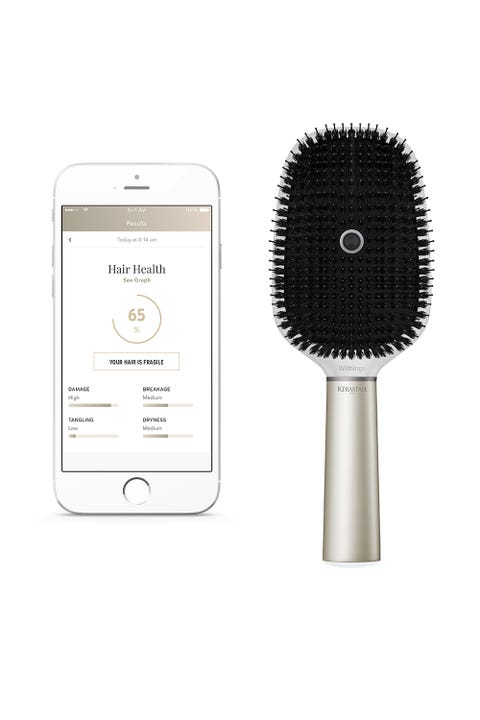 Kérastase Hair Coach Powered by Withings
This brush comes loaded with a microphone, 3-axis load cells, an accelerometer, a gyroscope, and conductivity sensors. Why? Because it's about time our hairbrushes do more than just, you know, brush. This one will give you insight into your strands' quality and brushing habits while recommending tips and products that'll up your hair game. Yep. That's one smart brush.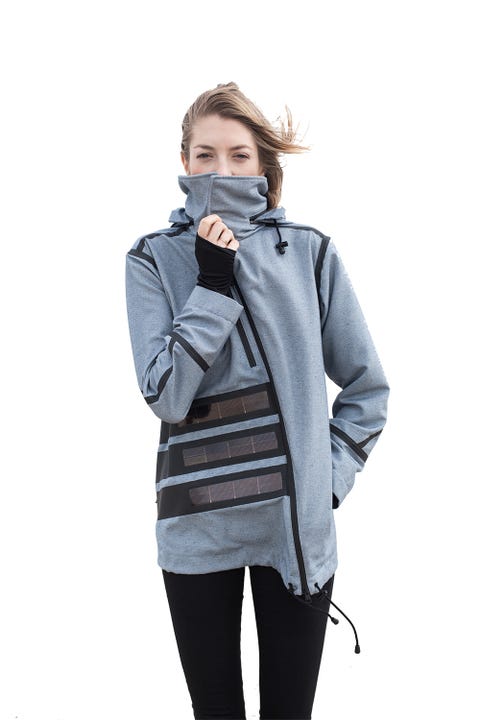 Pauline Van Dongen Designs
Up until this point, "wearable" fashion has been admittedly clunky. So please join me in saying good riddance to tech-enabled clothing with protruding tubes and distracting charging ports and hello to chic. With an approach that strikes a balance between design and tech, we're finally seeing signs of a connected-yet-beautiful fashion future.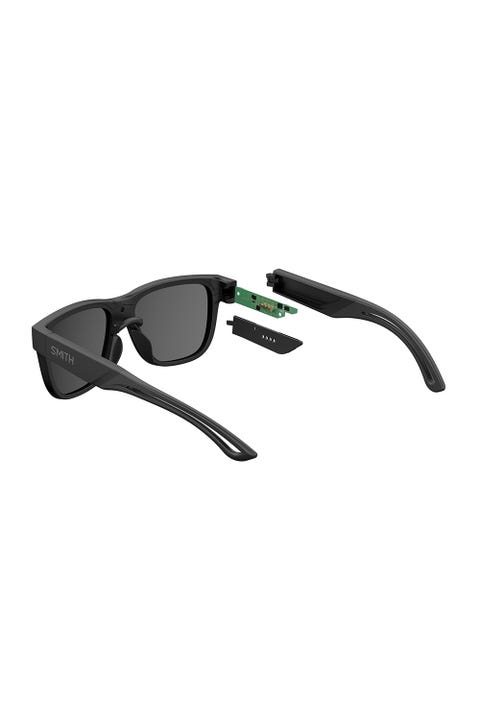 SAFILOX Smart Sunglasses
Ever wonder what would happen if a sunglasses company met brain-sensing technology and had a baby? Wonder no more. Safilo and Interaxon partnered up to bring us smart sunglasses that can assess brain activity, UV exposure, and temperature. How's that for an upgrade?
Coming soon, SmithOptics.com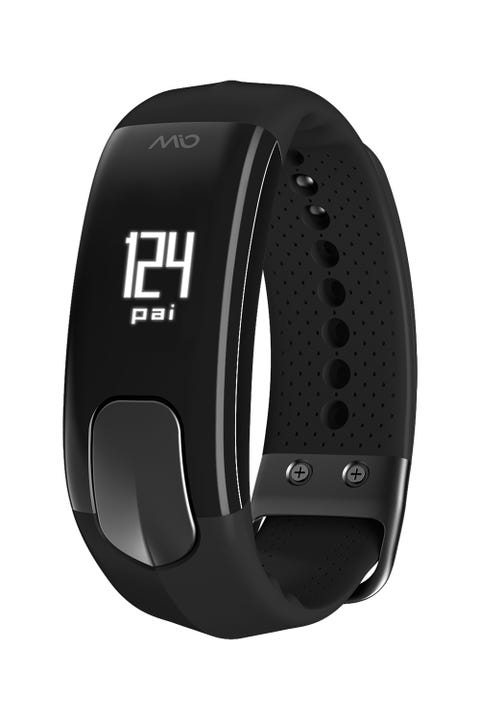 Mio Slice Fitness Tracker
It's 2017 and there are loads of wearables out there. So which one do you choose?Something easy. This simplified activity tracker gives you a single goal, based on PAI (personal activity intelligence). Yes, it can track your sleep, give you notifications, monitor your heart, and track steps, but the real win is that gives you credit for activities like yoga and spinning.
$129, MioGlobal.com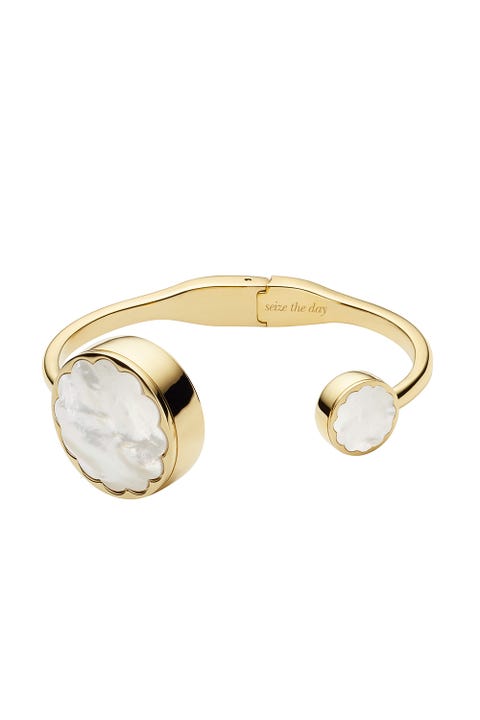 Smartwatches
If you're looking for a fashion-forward smart watch, then you're in luck. The future is full of them. Brands like Michael Kors, Kate Spade, and Armani to bring you a slew of wearables that are chic enough to want to wear and smart enough to *actually* use.
$128, KateSpade.com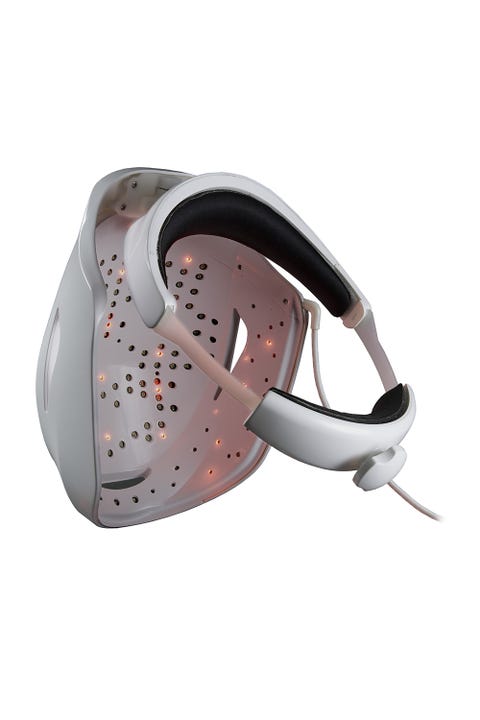 Iderma Light Therapy Mask
This low-level light therapy mask is the next addition to your beauty routine. One 10-minute session three times a week will help boost collagen production, meaning you'll see some impressive improvements like fine line and wrinkle reduction.
$349, ApiraScience.com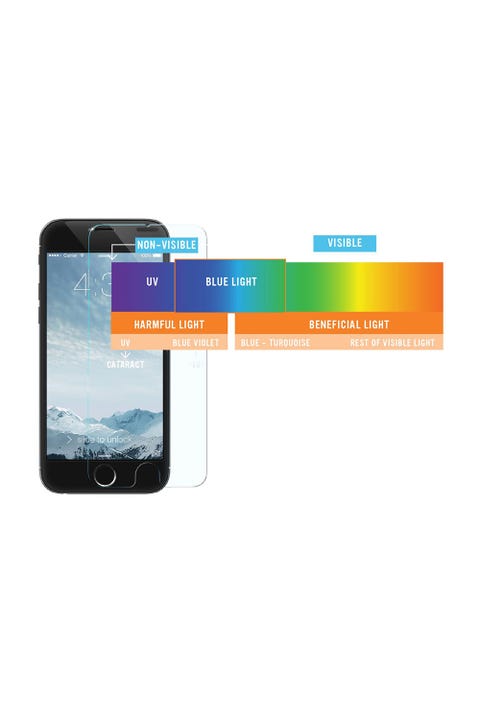 EyeJust Screen Protector
It's safe to say that the majority of us look at our phones just as much, if not more, than we look at people IRL. Yes, it's tiring. But do you know why? It's in part because our devices are emitting blue light that causes eye fatigue and interferes with our sleep. While some hardware companies are starting to pay attention, EyeJust is giving us a solution now with their newly launched blue-light-filtering screen protector.
$29-$64, EyeJust.com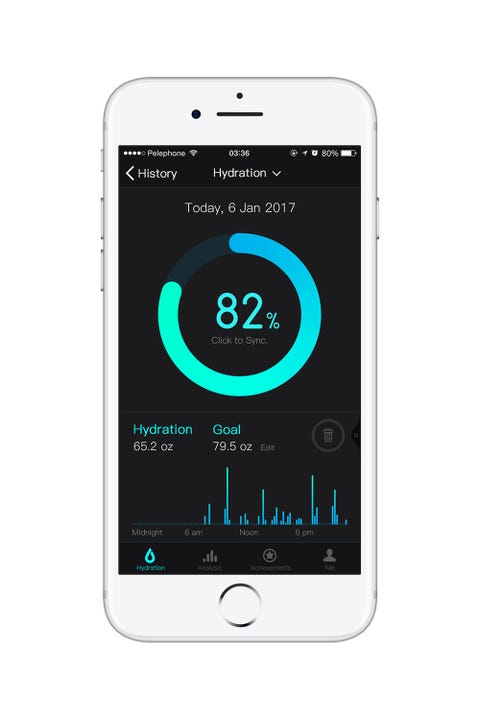 Moikit Seed Waterbottle
We all know we need to drink lots of water. And yet, some how so many of us still forget. If that scenario sounds familiar, then you need to look into this vacuum-insulated smart bottle. It connects to an app, computes personal hydration goals, and sends you notification reminders to make sure you're on track. If that's not enough, it also has a vibrating lid that'll serve as an additional reminder to drink up.
$65, Moikit.com
This content is created and maintained by a third party, and imported onto this page to help users provide their email addresses. You may be able to find more information about this and similar content at piano.io