Kim Kardashian Wins Iconic Fashion Award Despite Iconic Nakedness
She joked about "being naked most of the time."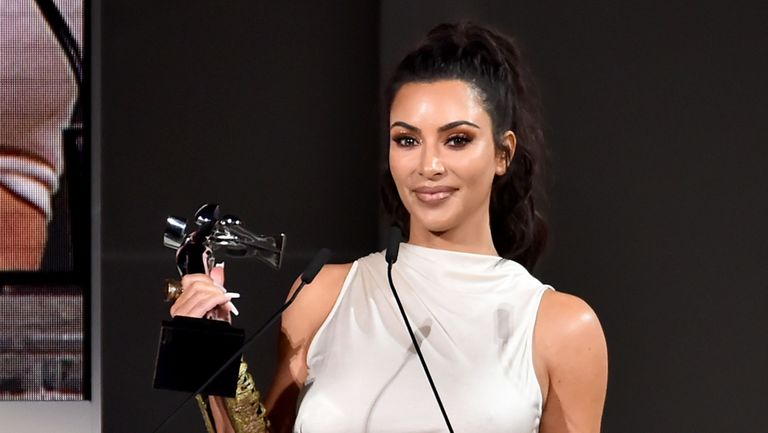 (Image credit: Getty Images)
On Monday night, Kim Kardashian won the Influencer Award at the 2018 CFDA Fashion Awards. It was the first honor of its type to be given out and, given her iconic fashion moments, Kim could not have been a more suitable recipient. (I mean, remember when she wore this talked-about nude latex dress? Or when she made biker shorts a wardrobe staple?)
Kim's speech made light of the irony of winning a fashion award when she has a known affinity for wearing barely-there clothes (exhibit A). "I'm kind of shocked that I'm winning a fashion award when I'm naked most of the time," she joked." The star then became serious, however, and said that fashion "was always something she loved," and was honored to have received the award.
See Kim's full speech, and then check out what her sis Kendall Jenner wore on the CFDA red carpet.
RELATED STORY