Everything We Know About Princess Eugenie's Wedding Dress
A British designer will create the gown.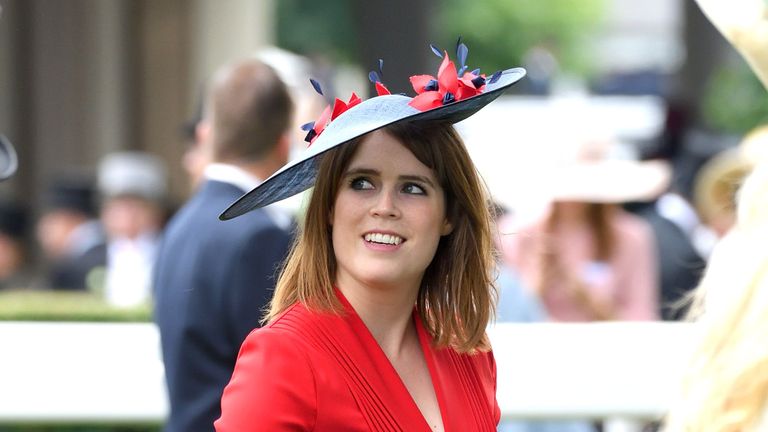 (Image credit: Getty Images)
In exactly 9 days, Princess Eugenie will walk down the aisle to Jack Brooksbank at St. George's Chapel, Windsor Castle. The wedding, which will include more than 200-plus guests, will air on a television channel in the U.K., ITV's This Morning, though no U.S. equivalent has been announced yet. Regardless of how we all end up tuning in to the wedding, the one thing we want to see the most is, of course, the bride's gown. The princess has managed to keep most details of her ensemble private (similar to Meghan Markle when she planned her wedding), from the style to the exact designer.
While we've made our own predictions on what she'll wear, the only thing we can confirm about her dress is that it will be by a British designer. Princess Eugenie first revealed this tidbit to British Vogue and, since then, the press and fans have been placing bets on who will create the gown, naming numerous fashion houses, including Vivienne Westwood and Erdem.
"I'm not telling anyone who is making it, but I can say it is a British-based designer. [The dress] is the one thing that I was really decisive about," Princess Eugenie said. "As soon as we announced the wedding, I knew the designer, and the look, straight away. I never thought I'd be the one who knew exactly what I like, but I've been pretty on top of it."
Unlike most brides searching Pinterest for inspo, the 28-year-old seems to know exactly what she wants in her gown and the person to deliver it. Though her wedding dress and ceremony will inevitably be compared to Prince Harry and Meghan Markle's, Princess Eugenie's true fans know a comparison just won't do. This bride's got a sensibility all her own (she's reportedly having a plastic-free wedding, which is definitely unique) and her dress, no doubt, will be gorgeous.
Meanwhile, her fiancé, Brooksbank, might wear a morning coat or formal suit for the ceremony. Since he has not served in the military, he won't wear a uniform as Prince Harry and Prince William did on their own wedding days. As we count down the days to the reveal of Princess Eugenie's wedding gown, join us in guessing what tiara she'll wear. (Hint: It's likely she'll select a family heirloom, complete with a veil.)

RELATED STORIES