Meghan Markle's Krewe Sunglasses Are Finally on Sale for Less Than $100
Don't talk to me, I'm busy picking out a color.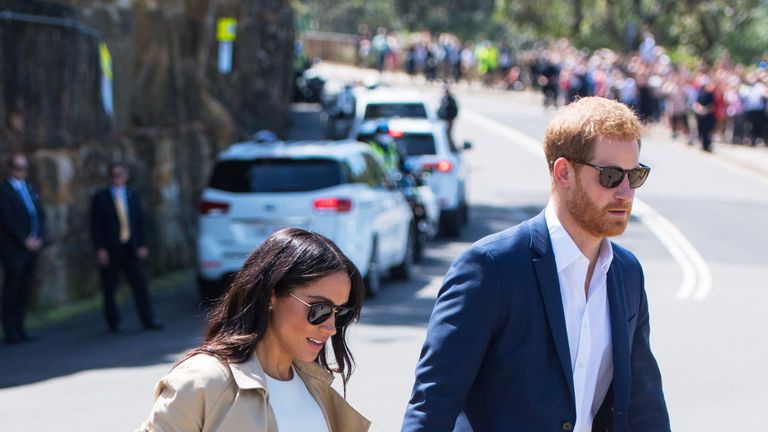 (Image credit: Getty Images)
As soon as I spotted Meghan Markle in a pair of Krewe sunglasses I zoomed in for a closer look. My suspicions that they were the "Gravier" style—the same ones I had given my boyfriend earlier this year—were confirmed by fan blogs like Meghan's Mirror only minutes later. "Look, Meghan has your glasses!!" I texted him. "Who's Meghan?" was his response.
My BF didn't share the same excitement, but no matter. I was too busy tracking the Duchess of Sussex's royal tour style (she wore over 30 different looks) last month to care. And I noticed she wore her Krewe sunglasses more than once. A practical choice as her black frames matched with every outfit. The unisex style looked good on both men and women, so when it completely sold out I wasn't surprised. There were still three other colors left, however, and for those of us who waited. Surprise: the frames are now on sale.
Krewe, which only hosts one sale a year, is offering up to 70 percent off all their sunglasses, including Meghan's exact style. While her black ones are still sold out (you can join the waitlist), the three other hues are available starting at $97 (original prices are 300 and up!). BRB, don't talk to me, I have to choose a color.
My pick:
Krewe "Gravier" sunday tortoise, $255 $97 SHOP IT
Shop the rest of the styles, below:
Krewe "Gravier" oak polarized, $315 $189 SHOP IT
Krewe "Gravier" matte bengal, $255 $128 SHOP IT
RELATED STORIES