Five Tips for Buying Fine Jewelry
We asked legendary jewelry designer David Yurman for his tips for buying jewelry.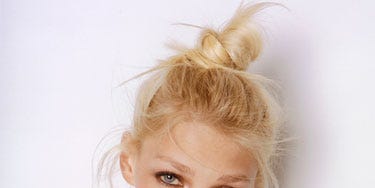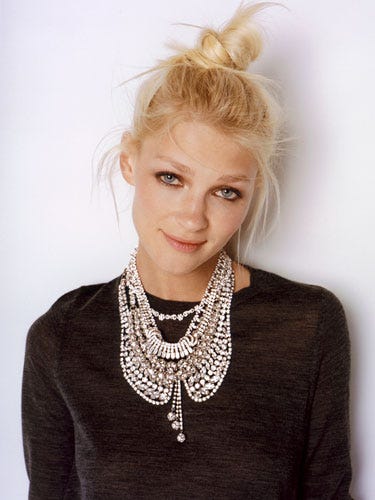 Fashion Jewelry
Collar Guard
Top, $650, Vera Wang. Necklaces, from top: Floral necklace, price upon request, Penny Preville; leaf necklace, price upon request, Tiffany & Co.; Art Deco necklace, $450, House of Lavande; crystal-ball necklace, $700, crystal collar necklace, $1600, Janis by Janis Savitt. On eyes: Clinique Kohl Shaper for Eyes in Black Kohl.
Know Your Finances
You should buy what you can afford — and know what exactly that means before you step foot in a jewelry store. Only you know what you can comfortably spend so make sure you have a number in mind before you start to look. If you find yourself wondering how many months of rent you can get away with skipping, you're getting carried away. Spend within your means and you'll be less likely to come away with regrets.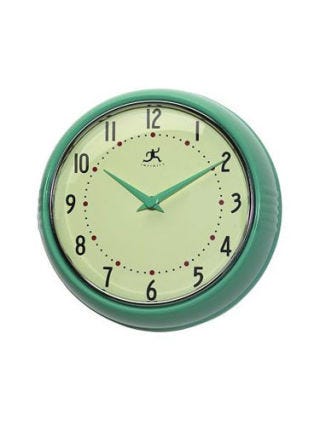 Take Your Time Shopping
The best way to see what appeals to you is to get out there and experience the pieces for yourself. Head to the stores, walk the counters, try things on, and get a feel for what you like or don't like. Buying jewelry is a personal experience and you should take as long as you like. Inspect the piece for quality, do your homework, and ask questions.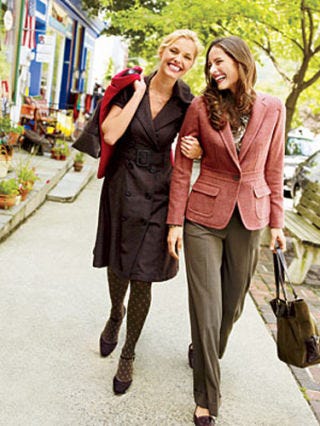 Bring a Friend
Good company and good shopping go hand-in-hand. Bring someone you trust and who knows you well. A jewelry purchase is personal, so choose wisely and bring a friend who shares your taste — or at least understands yours.
This content is created and maintained by a third party, and imported onto this page to help users provide their email addresses. You may be able to find more information about this and similar content at piano.io