Editors handpick every product that we feature. We may earn commission from the links on this page.
The Best Wedding Guest Dresses Under $130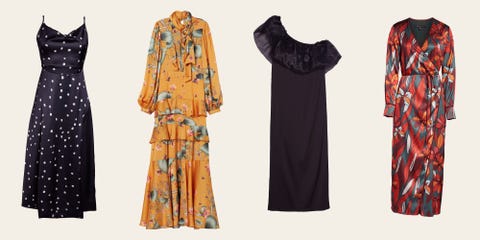 Every time I buy a dress for a wedding, I swear to myself I'll wear it again. What actually happens is this: I take several photos in it, the dress inevitably gets posted to social media, I get a few likes/comments, and now I'm too self-conscious to wear it again. With so many weddings on my docket in 2020 and beyond, if I end up buying a new dress every time, you can bet I'm looking for the most budget-friendly finds. Since I know I'm not alone in this boat (hello to all my spenders!), I've done my due diligence in seeking out some cute wedding guest dresses for under $130. Here's hoping I find a dress I can wear again and again (maybe that cape dress?), but if not, NBD. They were relatively inexpensive to begin with.
This content is created and maintained by a third party, and imported onto this page to help users provide their email addresses. You may be able to find more information about this and similar content at piano.io