Editors handpick every product that we feature. We may earn commission from the links on this page.
Anthro's Sale on Sale Is the Monday Motivation I Needed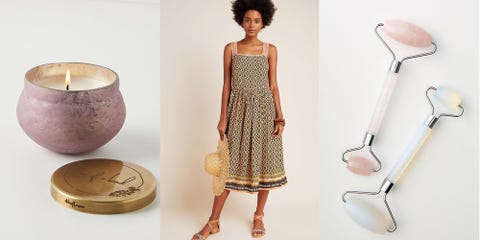 Fresh off the heels of a relatively uneventful weekend, Monday kicks off yet another week of staying at home, and ultimately forgetting what day it is. However, if you want to start the week on the right foot, Anthropologie is taking an extra 50 percent off its sale section right now, including candles and accessories. I know, buying new clothes seems slightly counterintuitive, but trust me: Putting real clothes on each day can help you feel a little better. (Plus, if you buy them on sale now, you'll have a bunch of brand-new clothes waiting for you later.) Sizes and colors are already selling out, so take a look at these top styles, below.
This content is created and maintained by a third party, and imported onto this page to help users provide their email addresses. You may be able to find more information about this and similar content at piano.io