10 Cashmere Sweaters You'll Never Want to Take Off
Cashmere is the G.O.A.T. (get it?) of attainable luxury.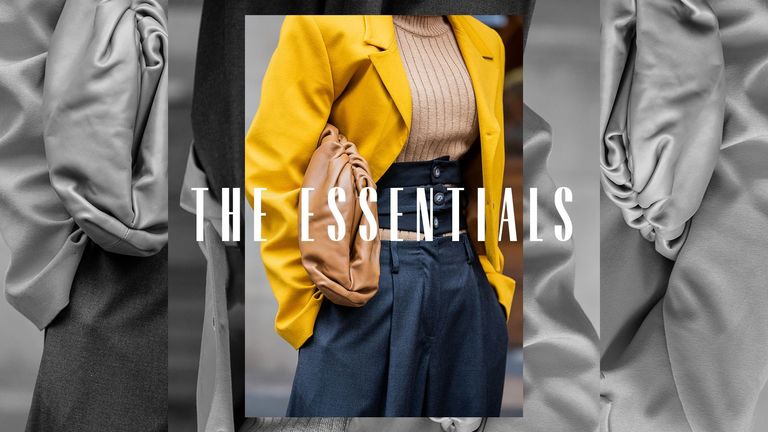 (Image credit: Getty Images)
Welcome to The Essentials (opens in new tab), our weekly series highlighting a must-have classic, key to building a timeless, pulled-together closet.
We all know the ease of slipping on a great sweater (opens in new tab). But it's time for you to retire the cotton ribbed knits, because we're ending this season in cashmere. Cashmere wool is produced from the soft undercoat of certain breeds of goats found in mountains around the world, including Mongolia, China, and Australia. This fiber is deemed a scarce or rare resource, hence the price tag on 100 percent cashmere products. As our Accessories Editor Katie Attardo (opens in new tab) puts it, "Lightweight, warm, and soft, cashmere is an attainable luxury." She's right—the natural characteristics of the fiber, when partnered with quality production and manufacturing, leave us with beautifully crafted knitwear that is softer, warmer, and more delicate than its scratchy wool counterparts.

Find your next "forever" go-to knit from our favorite (and eco-conscious) cashmere sweaters below. Whether you're in need of a statement silhouette or are leaning towards a more neutral addition, we've got you covered. Because there's never a wrong time to invest in good quality cashmere sweater.
Rachael is a sustainability-focused fashion writer and creator. She works full-time as the Brand and PR coordinator for Mara Hoffman whilst focusing her writing efforts on covering sustainable fashion for Marie Claire and EcoCult. As an Aussie living in Brooklyn, you'll catch her splitting her time between Sydney & NYC.