The Best Looks from the 2017 Met Gala
When every other celebrity's date is a designer, you better believe the looks are top-shelf.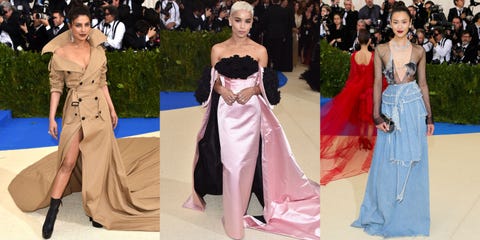 Design by Bridget Burns
Getty Images
It doesn't get any crème-de-la-crème-ier than the Met Gala, otherwise known as the Fashion Oscars. This year, who took a chance and paid a proper tribute to Rei Kawakubo? And who played it safer but came out looking 💯 too? See our best-dressed list ahead.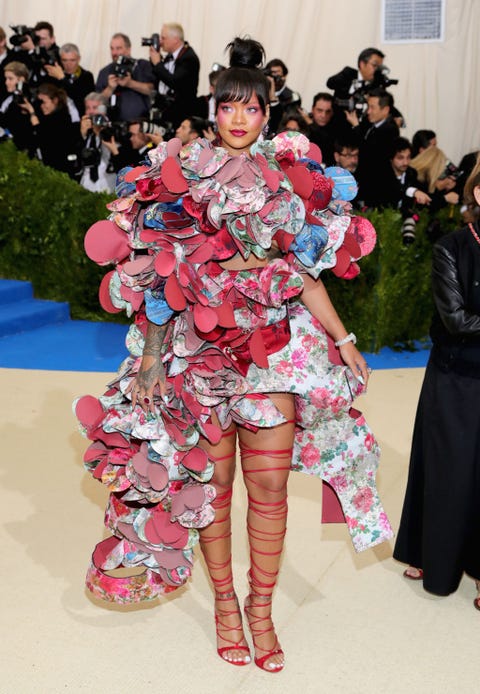 Rihanna
Trust Rihanna to be the most on-theme for the Met Gala (she was one of the few actually wearing CDG) and also the most fabulous at doing it, too (peep the Kabuki makeup).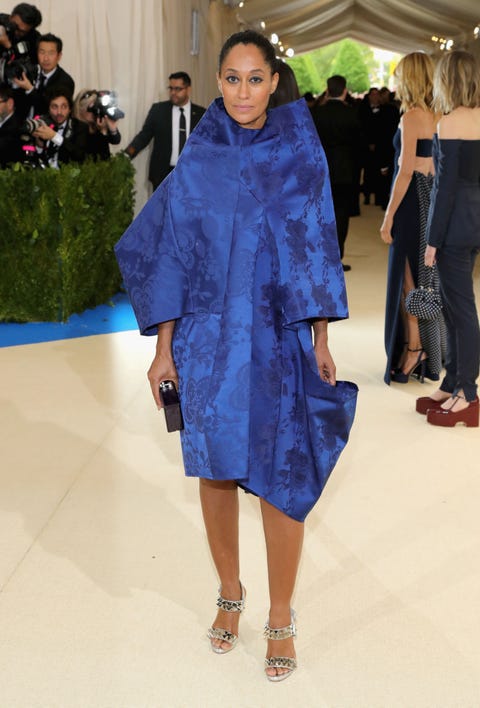 Tracee Ellis Ross
It's puffy but pretty, a royal blue silk, and just the right amount of over-the-top construction.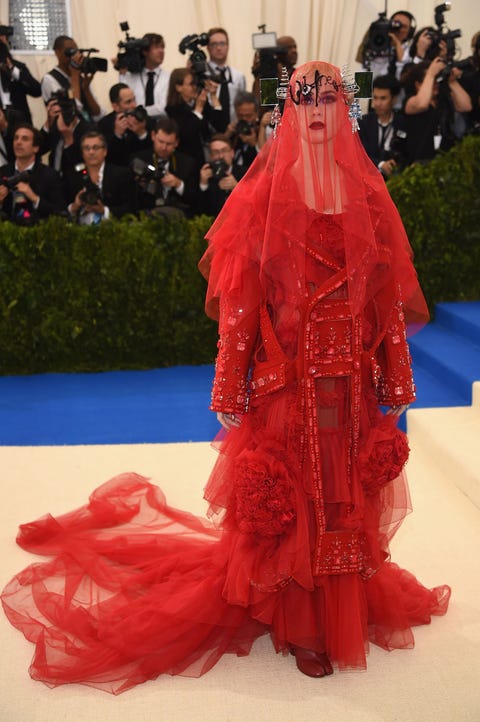 Katy Perry
Maison Margiela in one of Kawukabo's most popular colors (crimson red) was just the right note to strike at this year's Met Gala. Plus, her beauty look (Pat McGrath's #DarStar006 shimmery eyeshadow and shimmery Lust lip kit) was mesmerizing.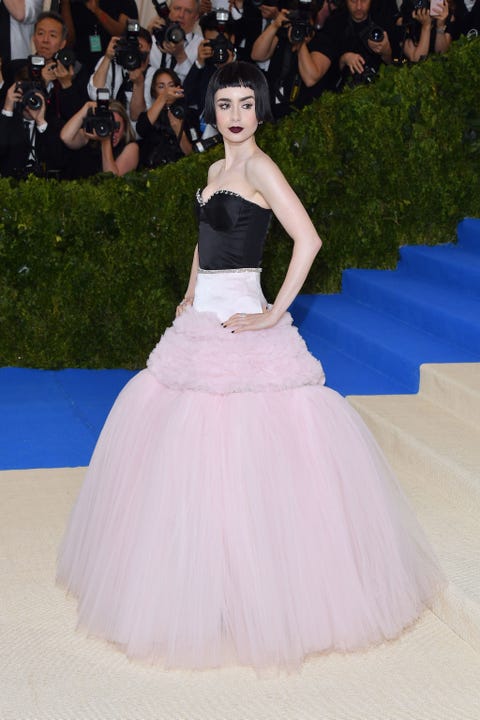 Lily Collins
In what you could call the opposite of playing it safe, Lily Collins turned it up to 11 with this play off of the Rei Kawakubo cropped wigs, an ultra vampy lip, and a multi-tiered ballgown skirt.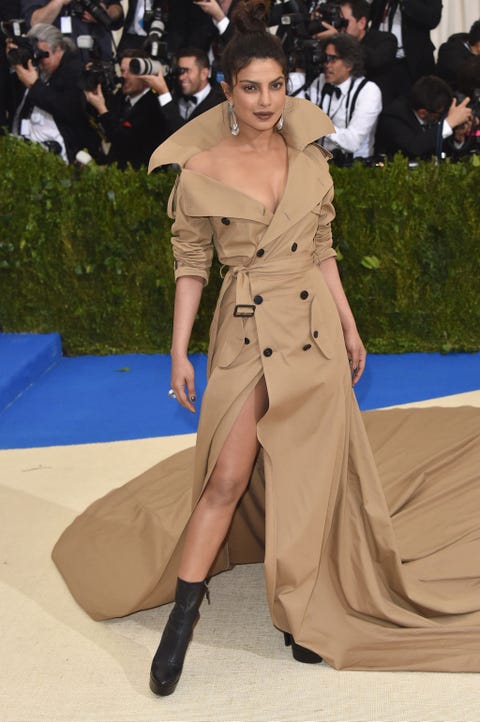 Priyanka Chopra
Always a badass on the red carpet, but especially in this futuristic trench dress with a train by Ralph Lauren.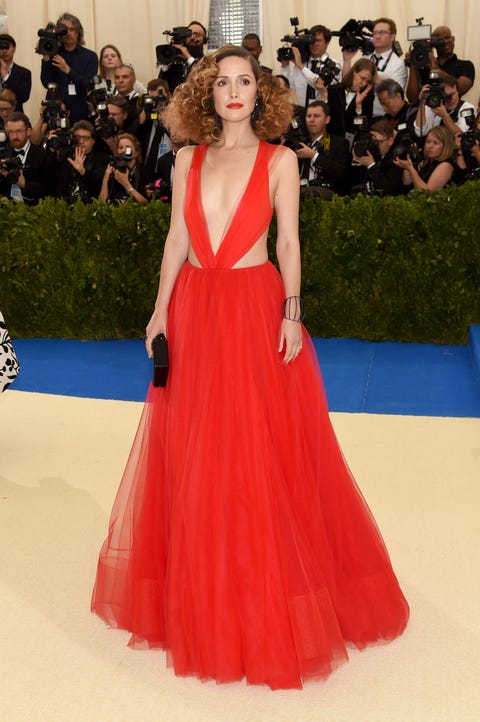 Rose Byrne
Even a deep-V Dress that requires plenty of fashion tape to pull off would be considered playing it safe on this red carpet, but points to Rose Byrne for still looking lovelier than ever in this tulle gown and big, puffed out curls.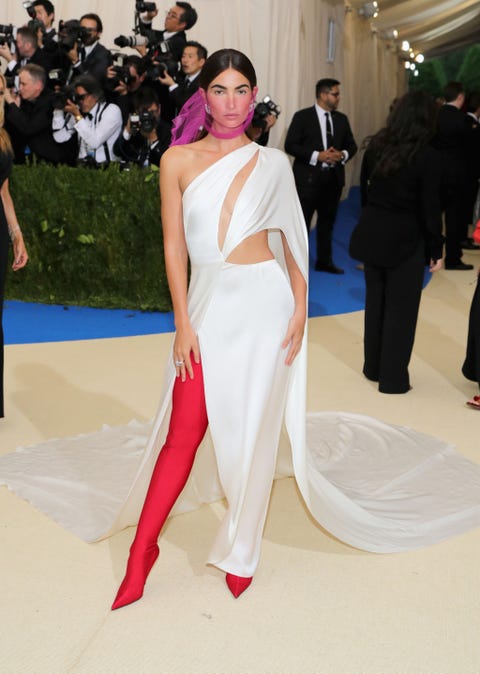 Lily Aldridge
This look's one you either love or hate: even though Aldridge looks like a sexy space genie in her Balenciaga boots and silky dress, she's one of the few people who actually took a risk tonight and she killed it.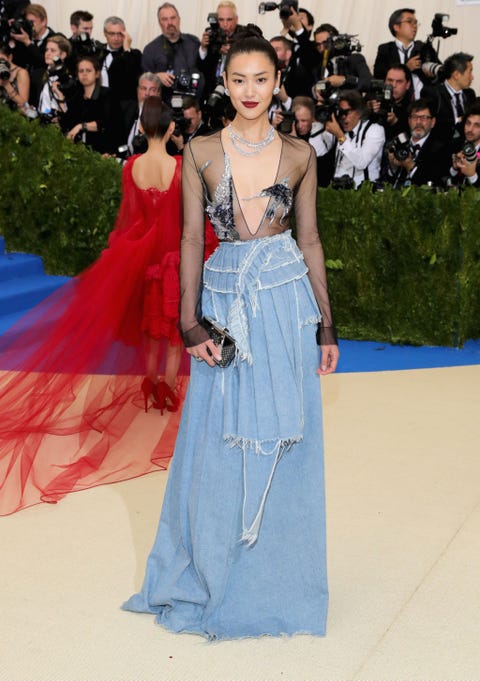 Liu Wen
It's a weird combination: denim and embroidered tulle in this Off-White Dress, but the effect is simply genius.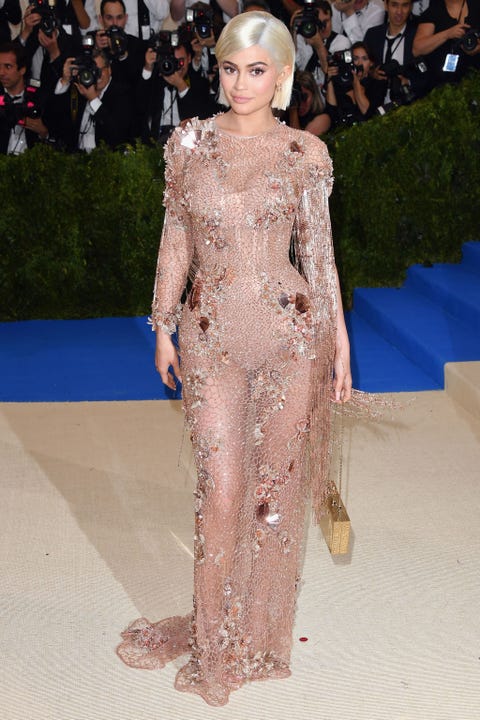 Kylie Jenner
It's not exactly on theme, but when you consider that nearly every award show's unofficial theme is "naked dress," this pretty Versace gown (which takes some cues from Bey's infamous glitter Barbie dress) is right on the money.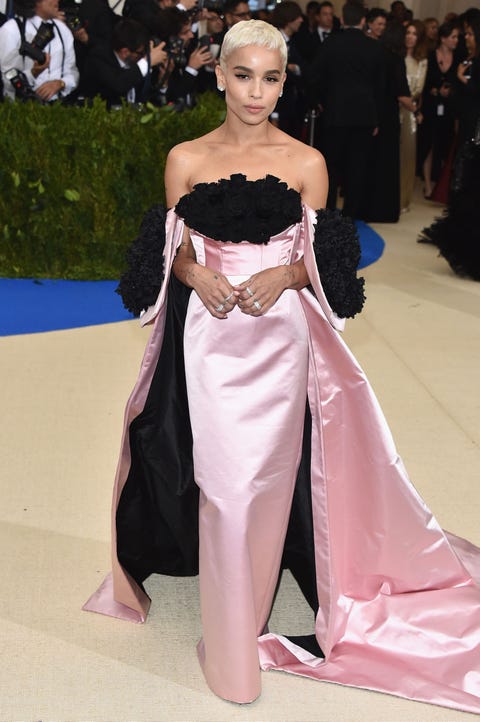 Zoe Kravitz
What's not to love from the platinum pixie cut to the trailing pink satin dress (with a contrasting black interior)?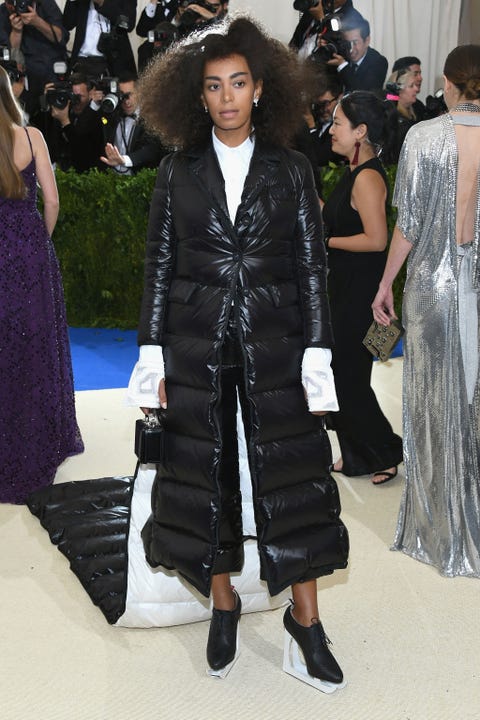 Solange
Where there is Solange at the Met Gala, so also come the memes. Sleeping bag jokes aside, Solange in Thom Browne is exactly what we would expect from one of the weirdest Met Galas of recent years. (Never change, Solange).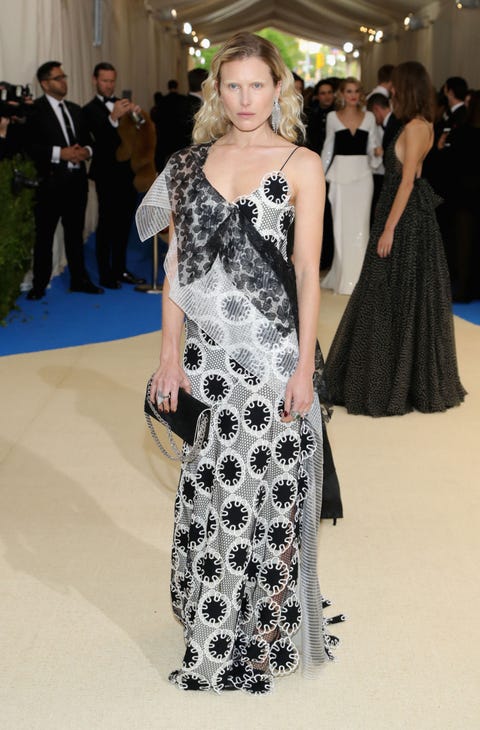 Dree Hemingway
Bleached brows and this Diane von Furstenberg dress are a winning combination.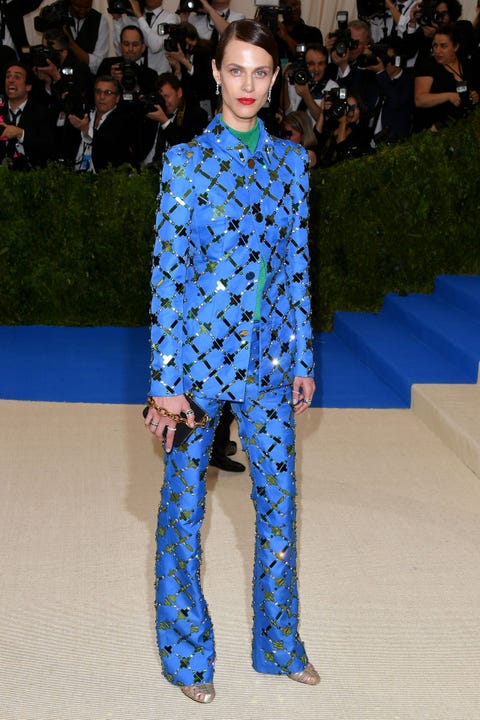 Aymeline Valade
One of the only women attending in a suit stole our attention in this bright blue, sequined number.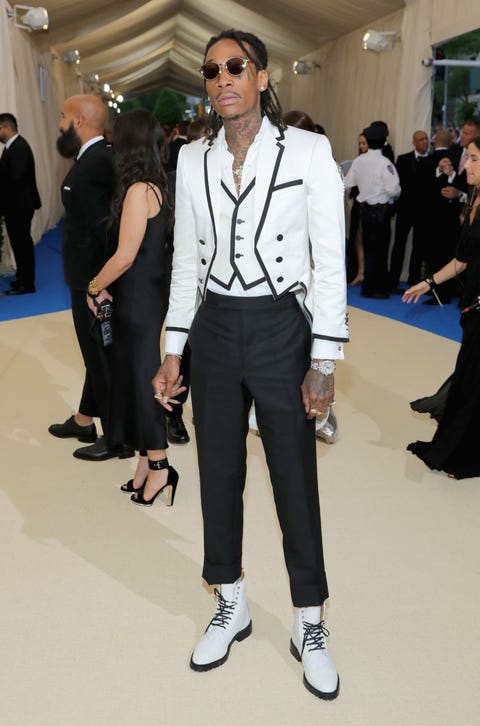 Wiz Khalifa
Snaps for the cropped tuxedo and the matchy-matchy-but-not-tacky Doc Martens.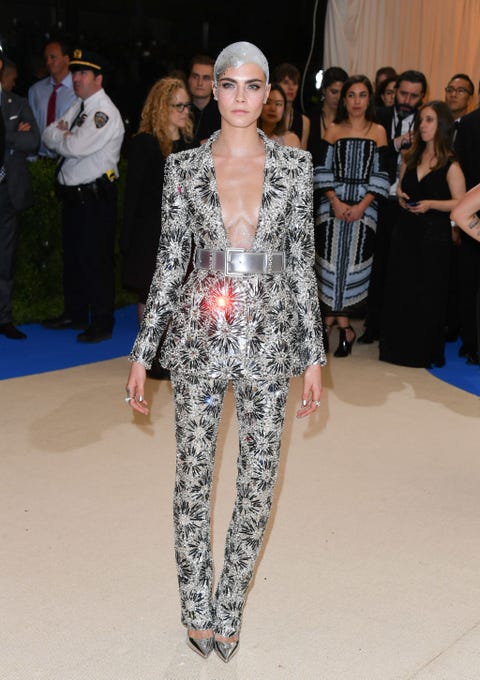 Cara Delevingne
From the sleek Chanel suit to her painted and bedazzled chrome head, she may have looked like she missed last year's Manus x Machina gala, but we still couldn't take our eyes off of her.
This content is created and maintained by a third party, and imported onto this page to help users provide their email addresses. You may be able to find more information about this and similar content at piano.io