How to Clean Silver Jewelry, According to a Jewelry Expert
Five minutes is all you need to bring the sparkle back to your favorite piece.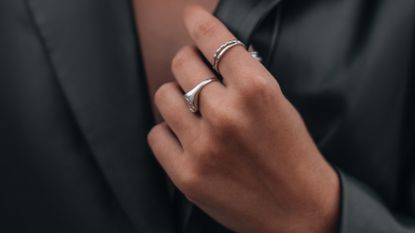 (Image credit: Getty Images)
Marie Claire Newsletter
Celebrity news, beauty, fashion advice, and fascinating features, delivered straight to your inbox!
Thank you for signing up to Marie Claire. You will receive a verification email shortly.
There was a problem. Please refresh the page and try again.
In fashion, what's old will slowly but surely become new again, as is the case with silver jewelry. Blame it on the overabundance of gold styles in the last several years, but silver jewelry has taken over the collections of our favorite jewelry brands, editors, and influencers. If you've recently picked up a new silver necklace or bracelet (or two), we wouldn't blame you. But over time, you'll likely notice that sparkly new piece start to look well, less new. With time, wear, and exposure to the air, silver jewelry can become tarnished and grimy. Gross. Luckily, cleaning your silver pieces is simple and will only take you a matter of minutes. In fact, you'll only need a handful of products that are most likely under your sink cabinet for jewelry that shines like new, according to Awe Inspired jewelry designer Kim Kyne.
With Kyne's insight, we've got the lowdown on everything you need to know to clean your silver jewelry, right from the comfort of your home. No fancy chemicals or cleaners required! From how often to clean your jewelry, to tips on keeping your favorite pieces sparkling once you've done the dirty work, here's how to clean silver jewelry.
How Often to Clean Silver Jewelry
If you wondering on whether you need to bust out your jewelry box and go to town on all of your silver jewelry, think again. Take comfort in knowing that you really only need to clean your pieces as needed, a.k.a. when they are looking lackluster, dirty, or tarnished. However, Kyne recommends cleaning your jewelry in between wears or every three months if you prefer your pieces to look extra brilliant. With proper care and by following the tips outlined below, you can go much further in between cleans. All in all, how often you have to clean your silver jewelry depends on how you care for and store your pieces.
Steps for Cleaning Silver Jewelry
If you have less than five minutes and some common household items, you're ready to make your silver jewelry dazzle again. You'll need a soft cloth, mild dish soap (such as Dawn), warm water, and an extra soft bristle toothbrush, says Kyne. And while this may seem obvious, you'll also want to clean your jewelry in a large bowl, rather than over the sink to prevent any disastrous slip-ups. Below, Kyne has outlined easy-to-follow steps for cleaning your silver jewelry in minutes.
Kyne recommends first using your soft bristle toothbrush to gently clean away any dust or debris that can collect along grooves and recessed areas. If your piece includes gemstones, make sure to take extra care while brushing and make sure to brush around the stone's setting and backside as well.
Add a few drops of mild dish soap into a bowl of warm water. Stir around to create suds and gently place your jewelry pieces in the bowl. If your jewelry is extra grimy, allow your pieces to soak for a minute or two. Note: it's best to leave out any pieces with precious gemstones from this step as water can loosen the stones, causing them to fall out. Instead, gently wipe the stone with a soft cloth.
Using your toothbrush, gently scrub your pieces clean with the soapy water.
Rinse your jewelry with water then dry with a soft cloth. And that's it! Your silver jewelry should be shining just like new!
How to Keep Silver Jewelry Clean
There are several ways to keep your jewelry clean and to prolong the longevity of your last cleaning.
Take your jewelry off before getting wet: In general, it's a great idea to take off your jewelry before getting in the shower, washing your hands, going for a swim, or sweating it up at the gym. Moisture on jewelry speeds up the oxidation process and therefore, tarnishing.
Store your jewelry properly: "Air exposure is what creates tarnish," says Kyne. "Keeping your jewelry stored in a box or pouch will keep it looking shiny and new!" You get extra points if you keep your jewelry in an airtight container.
Apply moisturizer, perfume, and makeup before putting on your jewelry: Another general rule of thumb is to apply all of your moisturizers, perfumes, and makeup before putting on your jewelry pieces to keep them clean. These products can create a layer of grime on your pieces, while perfume may be too abrasive for your silver.
Silver Jewelry-Cleaning Essentials
Meet the Expert
Kim is Awe Inspired's Jewelry Designer and visual artist. Previously, she's held designer positions at Anna Beck, Forever 21, Teddy Fresh, and Tory Burch. She's passionate about fashion design, contemporary art, and spirituality. Awe recently opened its flagship store in Los Angeles and Kim is thrilled to be able to meet with customers face to face.
Celebrity news, beauty, fashion advice, and fascinating features, delivered straight to your inbox!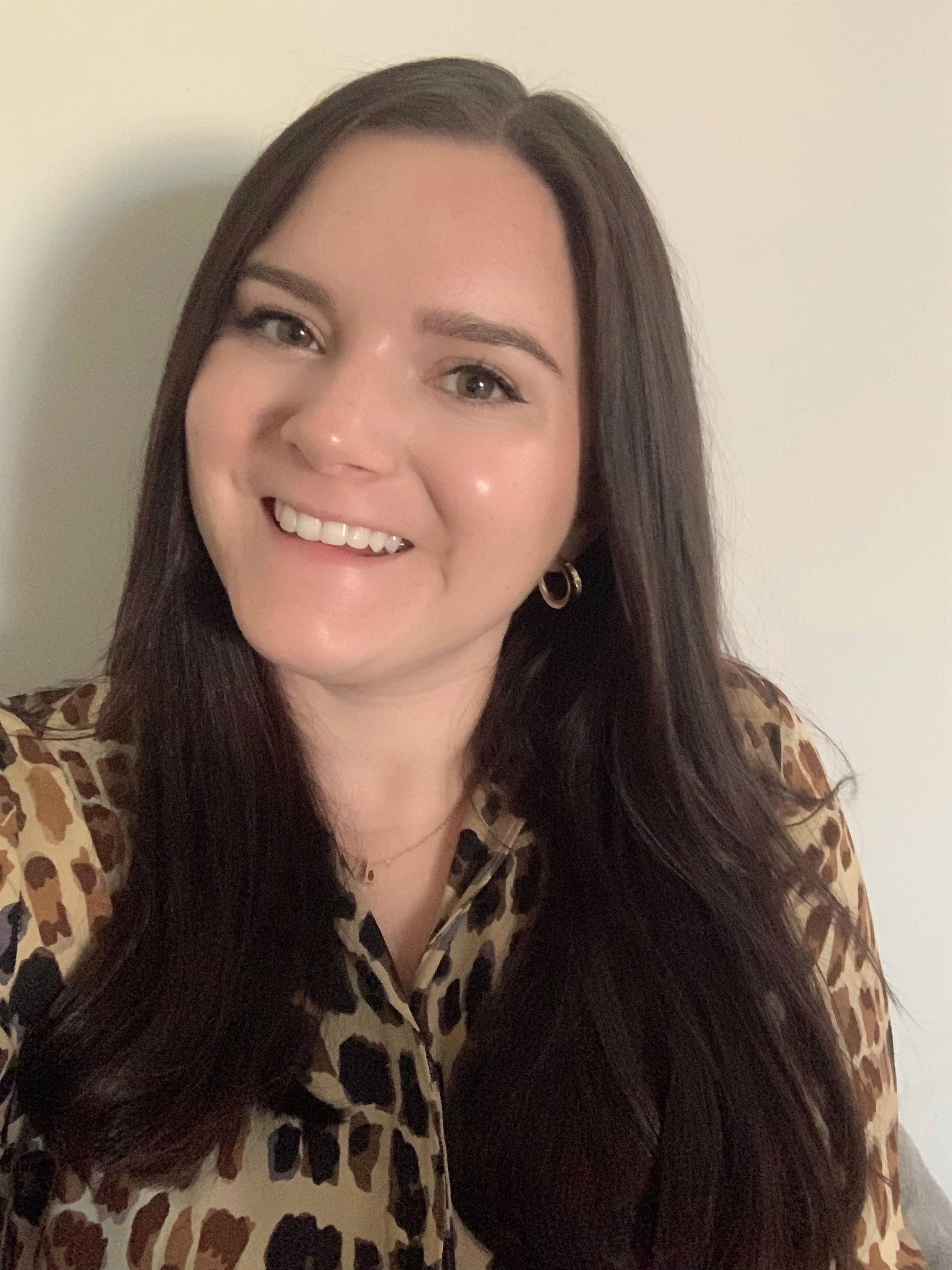 Brooke Knappenberger is Contributing Writer at Marie Claire, where she writes across the board from fashion and beauty to books and celebrities. As a pop culture junkie, Brooke obsessively consumes and writes about the latest movie releases, streaming TV shows, and celebrity scandals. She has over three years of experience writing on fashion, beauty, and entertainment and her work has appeared on Looper, NickiSwift, The Sun US, and Vox Magazine of Columbia, Missouri. Brooke obtained her Bachelor's Degree in Journalism from the University of Missouri's School of Journalism with an emphasis on Magazine Editing and has a minor in Textile and Apparel Management.