Editors handpick every product that we feature. We may earn commission from the links on this page.
So...Bermuda Shorts Are Back?
"She wears short-shorts, I wear long-longs."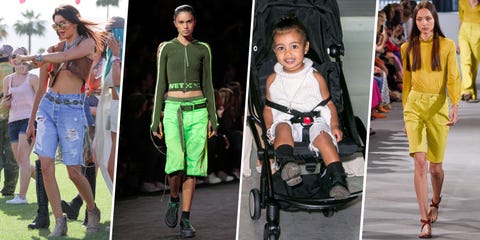 No one will be exceptionally happy to hear this, but 1) people have been wearing 'em, and 2) they never really left—everybody except Rihanna just pretended they did. Here, learn to recognize the 17 signs of the Pants Apocalypse, except it's really not so bad because at least you won't need to shave above your kneecap.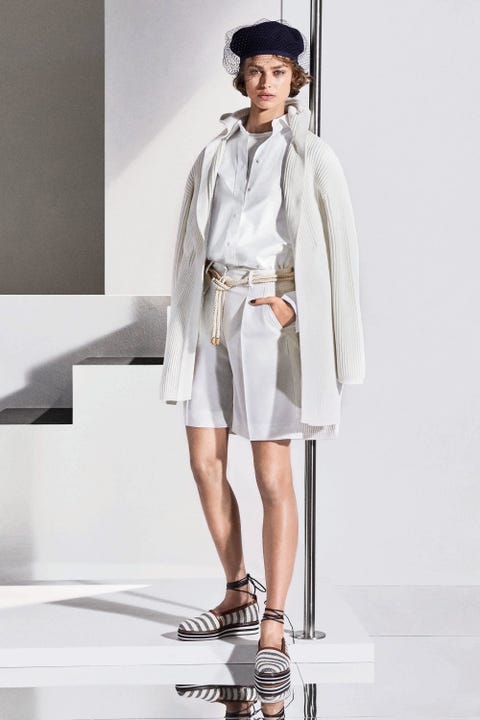 Max Mara
Very French girl (in the stereotypical way that gets people riled up these days) meets American girl with ancestors who came on the Mayflower and summers in Nantucket. Note the contrast with the slide before. Also the sweater.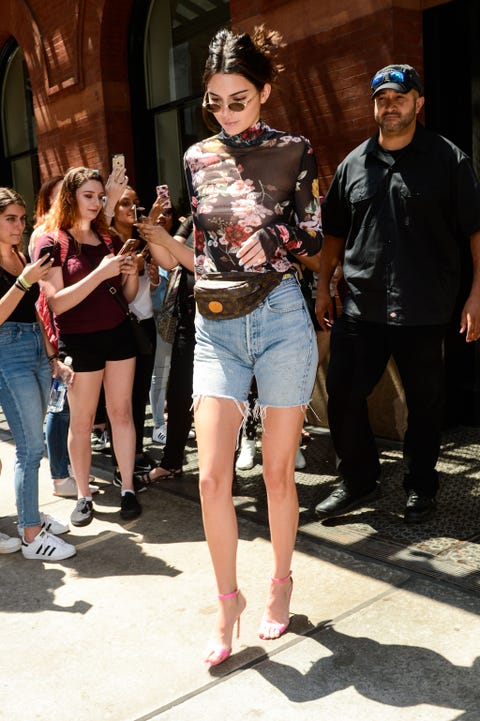 Kendall Jenner
And in contrast to the previous two photos, here we return to the tight-ish kind of Bermudas—with a fanny pack, no less.
Shop similar: Levi's, $35.50
BUY IT: levi.com.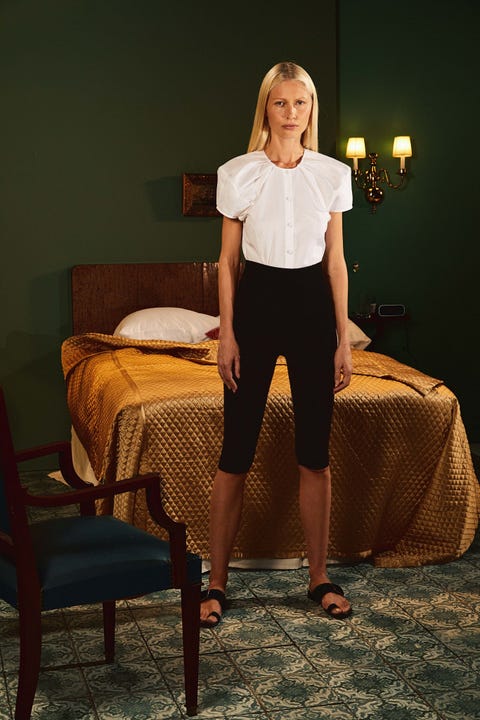 Khaite
Interestingly, even slimmer, but somehow business-like? Weird.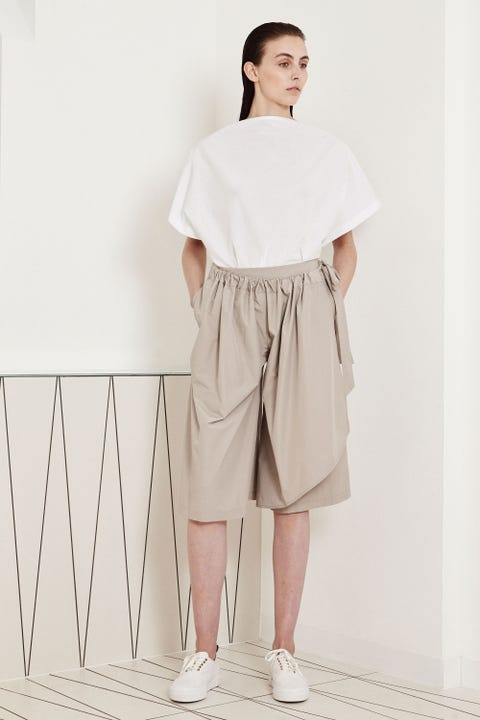 Chalayan
Bermuda shorts as culottes, worn with a top that's also big. Not for the shy or people who want other people to know they actually use their Equinox membership.
Shop similar: Lafayette 148, $478
BUY IT: neimanmarcus.com.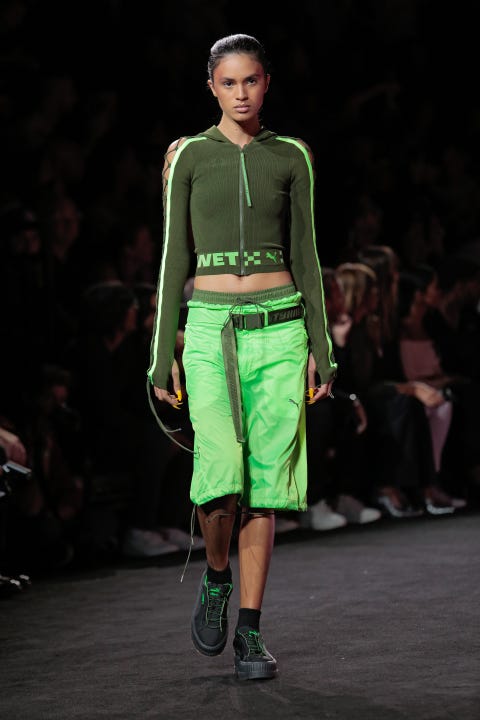 Fenty
💦 for Rihanna's low-slung board shorts.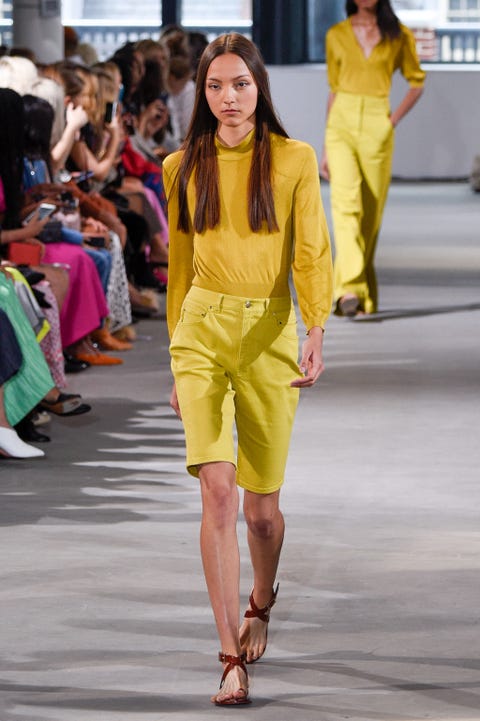 Tibi
With the sweater tucked in like Boris from the Princess Dairies, wow, but still so cool.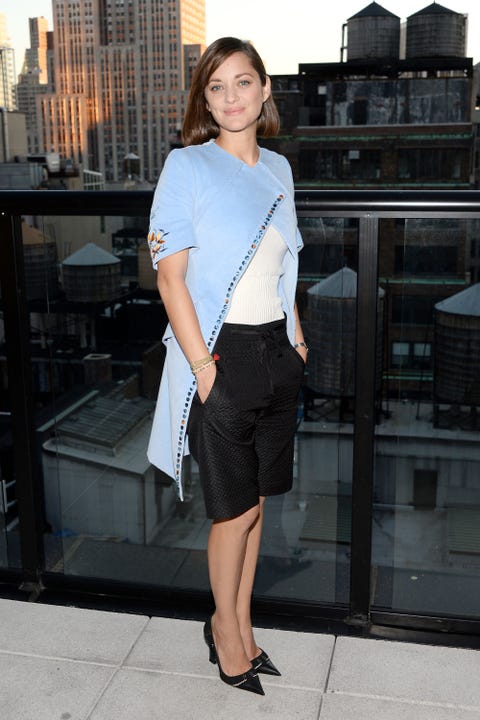 Marion Cotillard
Trust the French girl (Marion Cotillard) to make (Dior) Bermuda shorts chic and office apropos.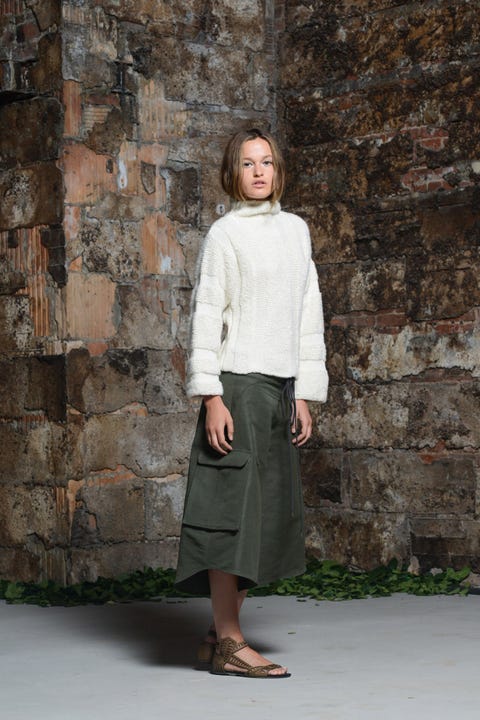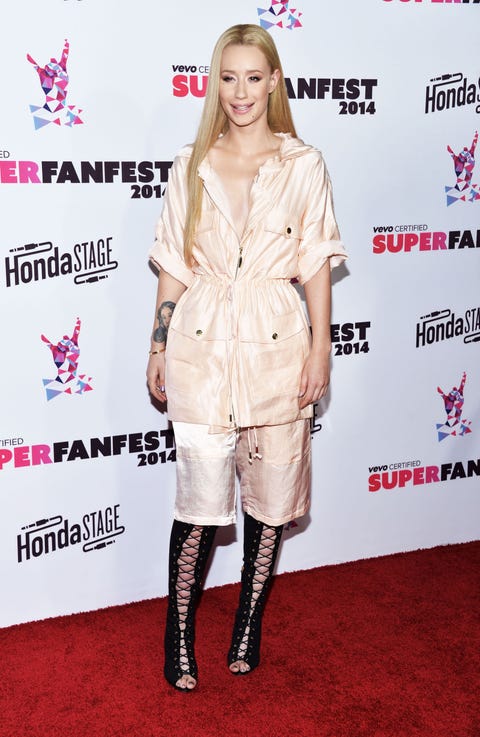 Iggy Azalea
Iggy Azalea's internal monologue while getting dressed: "Just going on a safari in my pink satin anorak and lace-up boots." But seriously—the lesson here, although not terribly well-executed, is go for one color head-to-toe if you're working with a tricky silhouette.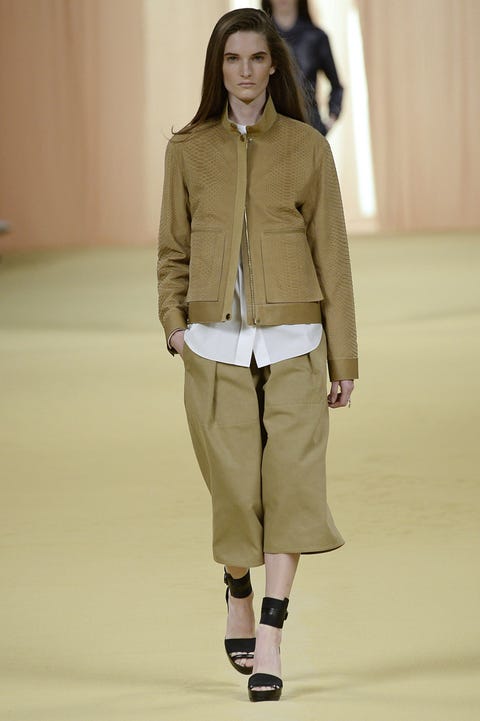 Hermès
Better example: this Hermès look that probably costs $345,874,537,495,437 and is made from rare alligators massaged with truffles.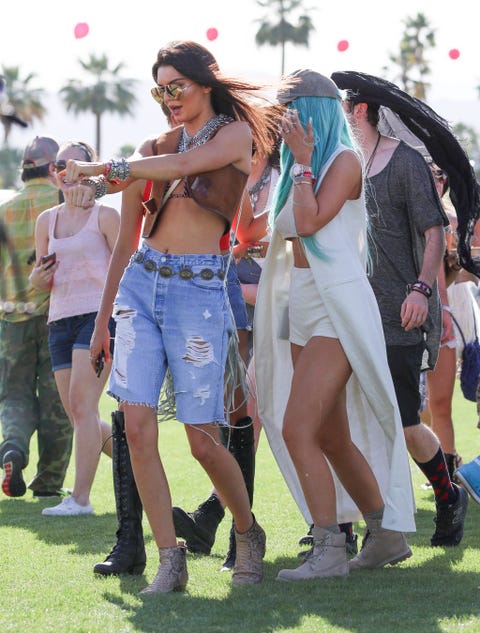 Kendall Jenner
Here is Kendall Jenner driving an invisible bus carrying lone, unwilling passenger Kylie Jenner. Snaps for not propagating the denim diaper epidemic.
J.Crew
Honestly, you don't even notice them with all the other stuff going on in this J.Crew ensemble. *light bulb*
Shop similar: J.Crew, $45
BUY IT: jcrew.com.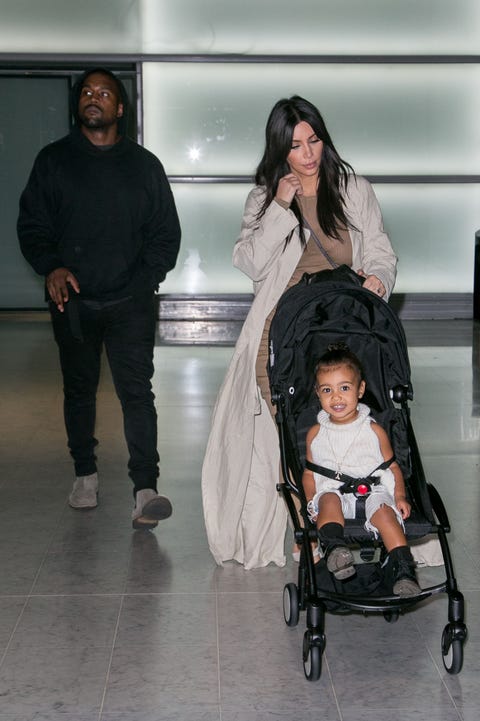 North West
Preschool jet-setter North West paired her Bermuda shorts with a warm-weather turtleneck, Docs, and two adults staring intently into the middle ground/anywhere that's not near a camera.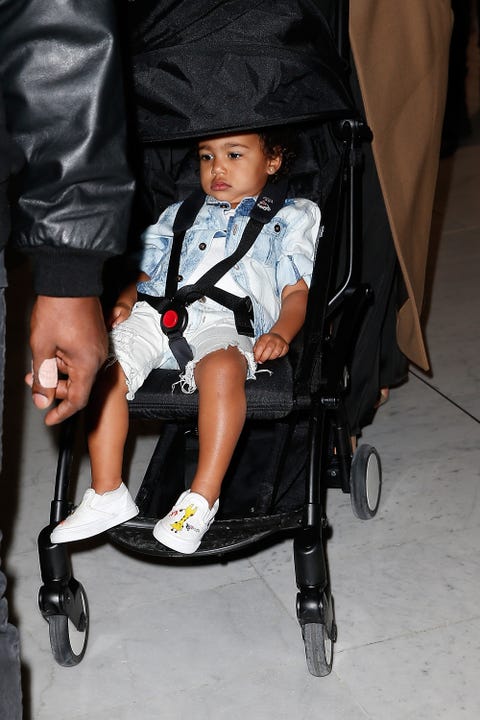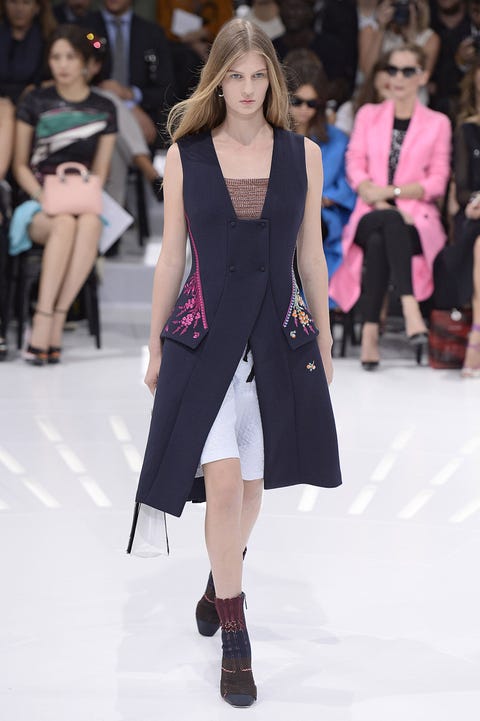 Dior
You could pop that Dior embroidered waistcoat over anything and it'd look pretty good, but the idea here is that the hems all hit at the same place so the whole effect is highly polished. Even though you're wearing dad pants.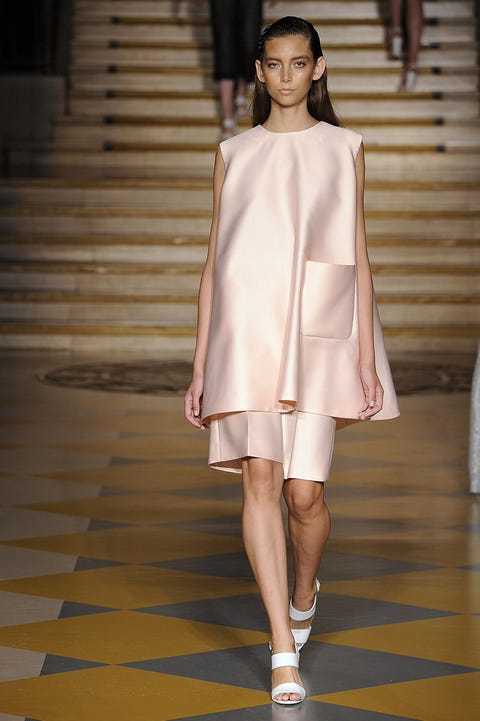 Emilia Wickstead
Shiny fabric and heels = fashion Sriracha. (Because they make everything better, not that this Emilia Wickstead outfit needs it. And I realize that's the second food metaphor in this story.)
Shop similar: Missguided, $15
BUY IT: missguidedus.com.
This content is created and maintained by a third party, and imported onto this page to help users provide their email addresses. You may be able to find more information about this and similar content at piano.io