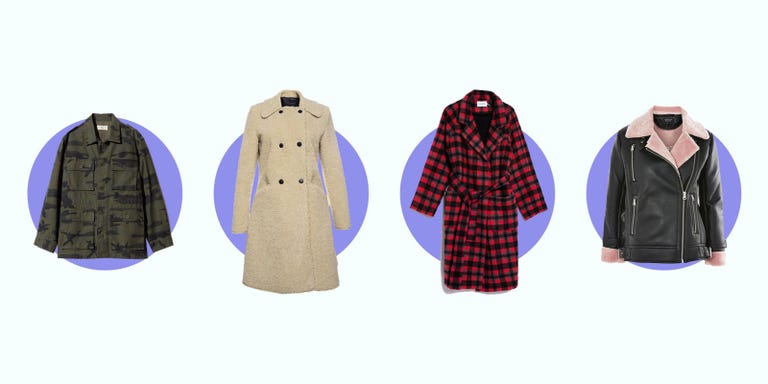 Now that you've studied up on your fall layering equations, browse the chicest cozy toppers to seal the deal, whether you're planning to swaddle yourself in cozy faux-shearling or bury your hands in some *velvet-lined* pockets.
1
The Non-Blue Jean Jacket
2
The Cheap but V. Cheerful Leather Jacket
DAMN, Uniqlo. You make one hell of a smart-looking perfecto—for under $100.
Uniqlo, $60
BUY IT: uniqlo.com.
Also, DAMN, Topshop. That pink shearling really says "I may wear a moto jacket, but I'm as soft as a broflake (the third definition)."
Topshop, $170
BUY IT: us.topshop.com.
You will wear this when it's still far too hot out. And you will like it.
Pixie Market, $239
BUY IT: pixiemarket.com.
5
The 'Civil War on Sunday'
Be an Italian blogger with her own clothing line and an Instagram that's like one long luxury ad campaign.
Mango, $65
BUY IT: shop.mango.com.
6
The One That Won't Get Away This Time
Because you slept on last year's J.Crew one, then it sold out, and you were sad. Now you can feel a twinge of joy again through all the existential pain.
H&M, $120
BUY IT: hm.com.
Built for apple-picking and hayrides and all those other tropes you can't even pretend to be too cool for.
Ganni, $162
BUY IT: needsupply.com.
So you wanna be the Snuggle bear but less demonic.
Front Row Shop, $49
BUY IT: frontrowshop.com.
Maybe a bit "meh" on paper, but what if you wore it as a nouveau fracket with the sparkliest, ruffliest things you own? Very Prada, very chic.
COS, $57
BUY IT: cosstores.com.
10
A New Army Jacket (It Has Pocketssss)
Similar deal with this dude but more during the day with a one-note sundress or something that need some grit.
Aritzia, $120
BUY IT: aritzia.com.