Editors handpick every product that we feature. We may earn commission from the links on this page.
8 Non-Dress Party Outfit Ideas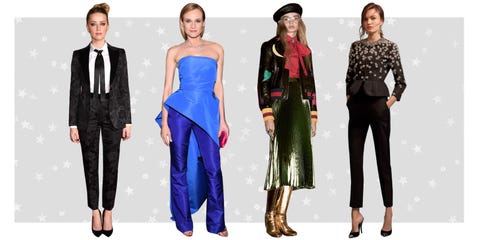 Courtesy and Getty, design by Jen Baumgardner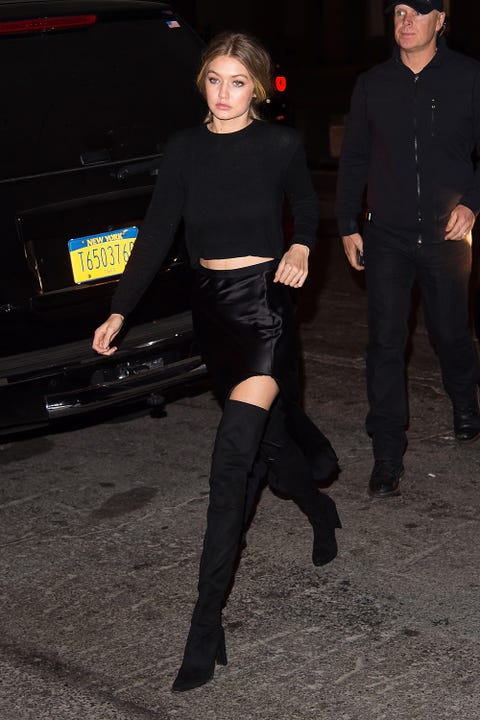 Sweater + skirt + boots
It's a classic combo with endless variations (short, long, prints, etc.), but Gigi Hadid's take strikes the perfect balance between cozy and sexy, *plus* it's likely one of the warmest party outfits you could possibly wear and still look your size.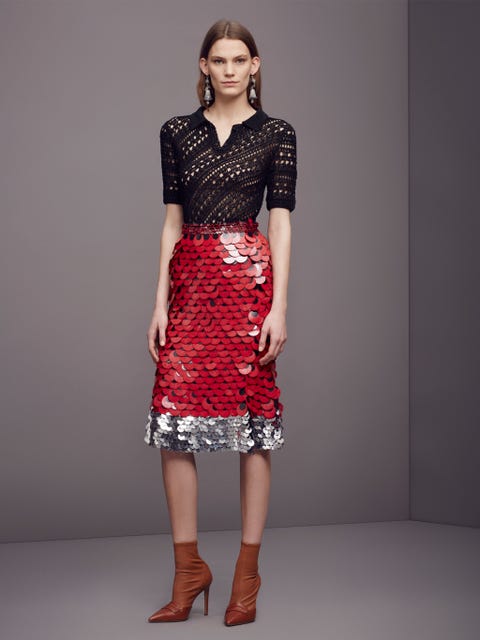 A sequin skirt and a knit
Paillettes are like the pink Starbursts of fashion, so you should really seize every opportunity you can to plaster them on your body, preferably against a slim sweater, which is like the red Starburst of fashion. And forgo pumps this time—a lower-cut vamp might make you look taller, but boots make you look cooler.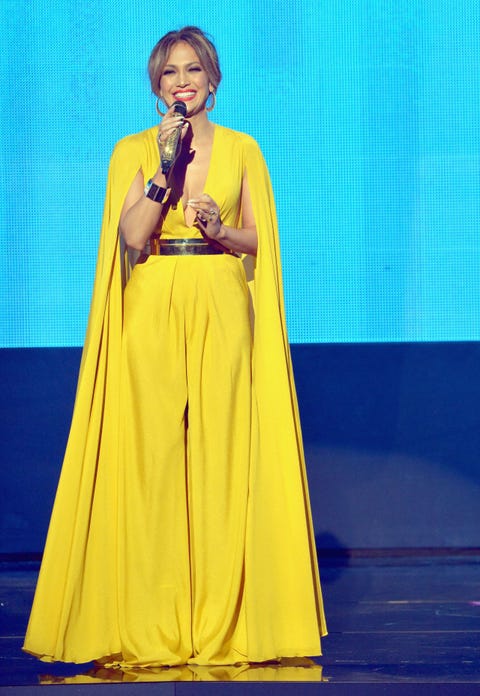 An XXL jumpsuit
If you can, borrow J.Lo's Michael Costello Spring 2016 jumpsuit and zoom around with the cape bit flapping behind you. If you can't, get thee to ASOS and filter out the black options. (Why do I like this so much?!)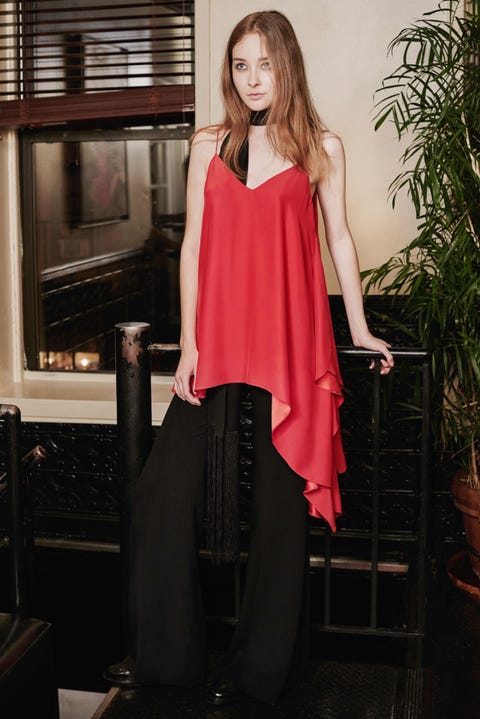 Unearth an old going-out top
Between the black "dress pants" and the spaghetti-strap tunic, this is what some of us might have worn for a big night out...in middle school. But with the simple addition of the skinny black scarf worn tail tucked under, what was once mortifying becomes chic.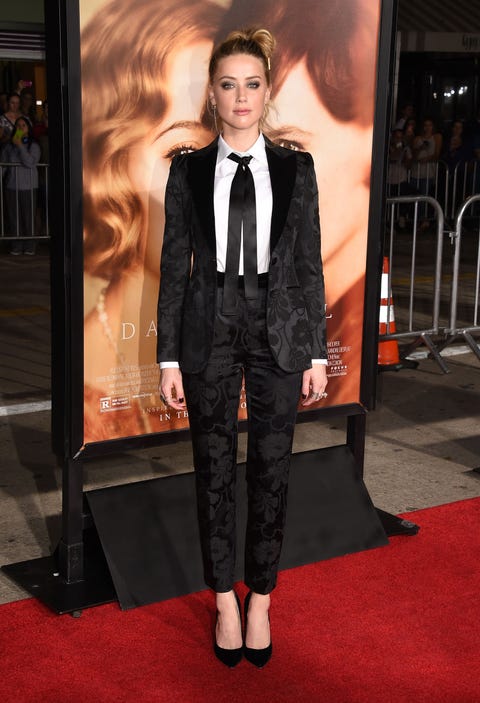 A suit in a non-suit-y fabric
A regular black suit on a girl is cool; a brocade, velvet, or chainmail (see: Hardy, Françoise) is the ultimate.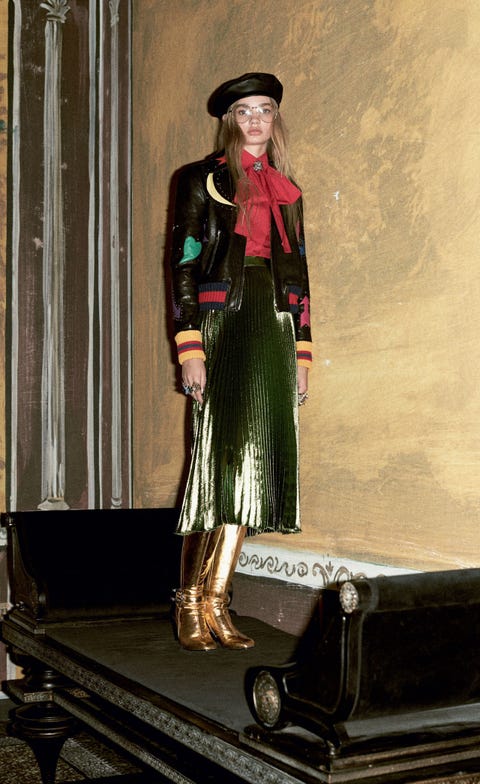 All-Over Shine
Going home actually sounds nice, so we're going to amend that to "Go big and have such a great time you're too excited to sleep." There is no better outfit for having the best night of your life than HTT liquid metal—WITH GOLD BOOTS. I am sure of it.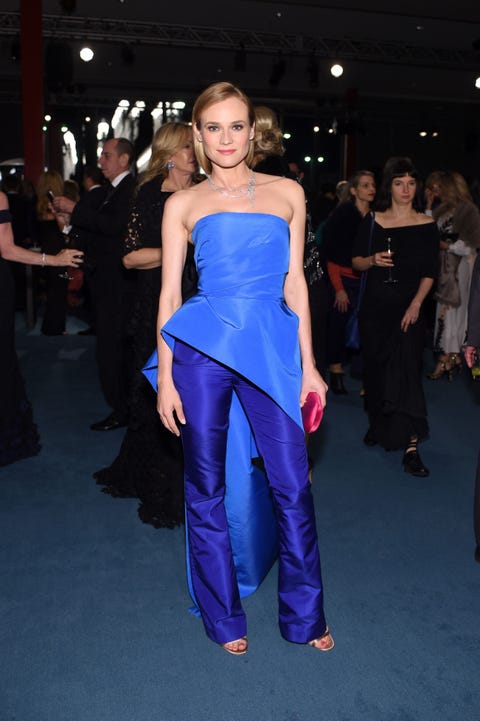 A fancy tail
The high-street stores are *just* beginning to stock these mullet-type tops, but if shopping's not in the cards, repurpose your shortest dress (ideally in a stiff fabric) by layering it over coordinating trousers (ideally flared).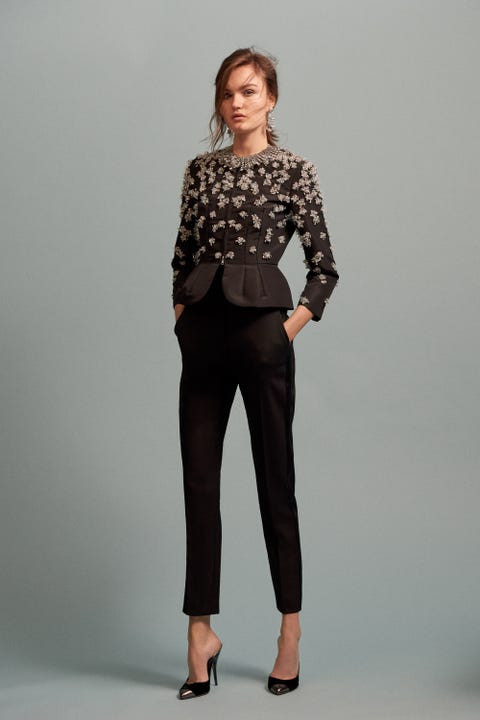 Courtesy of Oscar de la Renta
Make your jacket the main event
Go to a thrift store or your grandma's closet. Locate the most heavily beaded, least mother-of-the-bride-y jacket there. Put on your skinniest pants (jeans work, depending on where you're going), big earrings, and mess up your hair for youthfulness. Lit.
This content is created and maintained by a third party, and imported onto this page to help users provide their email addresses. You may be able to find more information about this and similar content at piano.io