Fashion Financials: 5 Women Break Down How Much Money They Actually Spend on Clothes
And shoes. Lots of shoes.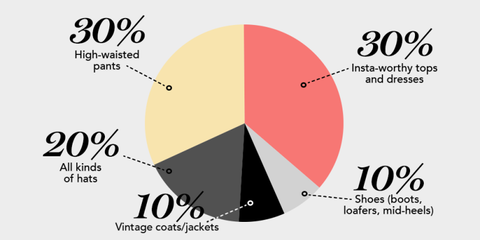 As long as you haven't Kanye-d yourself buying Marskinryyppy curved-heel mules, there's really no reason to be embarrassed about how much money you spend on clothes. But still—it's fun to know what everybody else is doing, which is why we had five women disclose their individual shopping patterns, down to the percentage.
Person A: The one who should probably stop buying statement pieces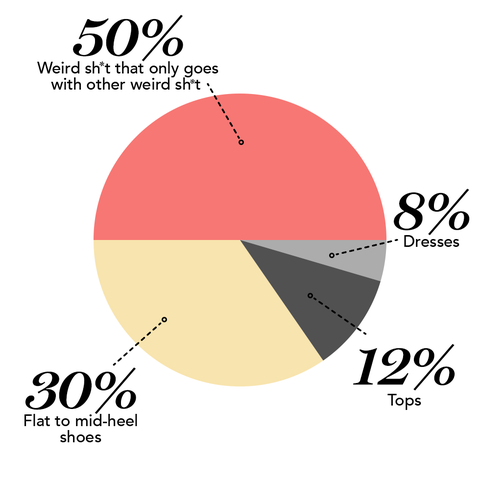 Annual clothing budget: $1,500

"You can't really expect someone who gets distracted so easily to be good at shopping, which accounts for the high percentage of things that were loud enough to catch my eye but don't really go with anything else. Not represented: the pieces my friends give me out of love. Or pity."
Person B: The one with self-restraint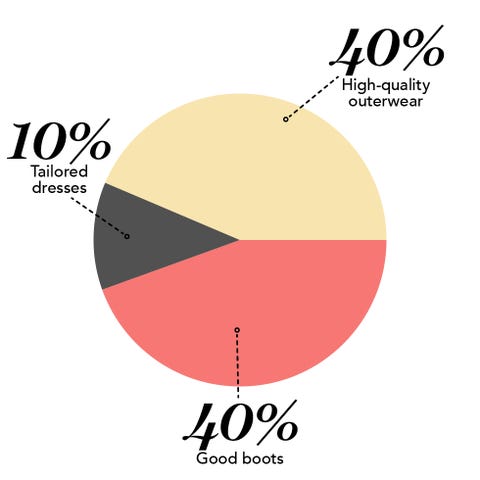 Annual clothing budget: $2,000
"I'll spend *a lot* on a well-made blazer or boots I know I can wear for a long time, then not buy anything for the next six months."
Person C: The one who will never accidentally match a stranger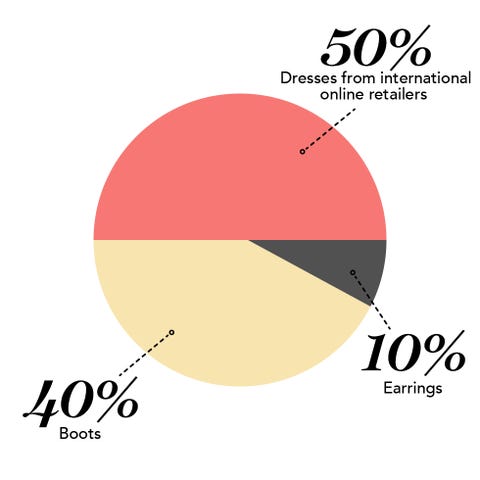 Annual clothing budget: $6,000–$8,000
"My philosophy: Bookmark your faves and check back in a few months! Waiting is the best way to snag a great deal, and you'll be able to buy a lot of great pieces at half the price."
Person D: The one who doesn't bother with the middle of her body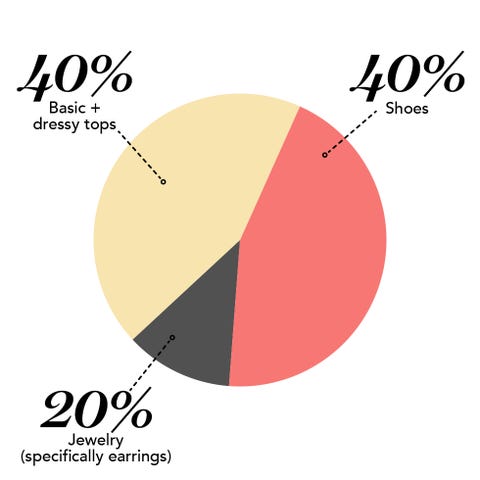 Annual clothing budget: $7,000
"I stockpile spring/summer uniform essentials, like white and gray tank tops and leather flip-flops in a rainbow of colors (especially metallics and neons) once or twice a year (depending how beat up they get)."
Person E: The one who does it for the fans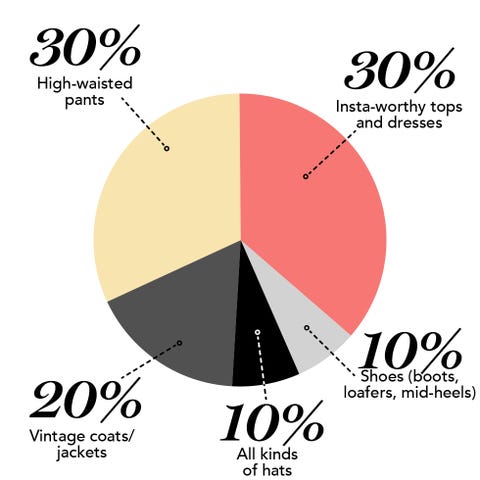 Annual clothing budget: $2,000
"I like to shop for/save specific pieces for upcoming occasions, such as trips, concerts, or special nights out. I love an outfit that feels like a moment."
This content is created and maintained by a third party, and imported onto this page to help users provide their email addresses. You may be able to find more information about this and similar content at piano.io