Everything Taylor Swift and Her Squad Wore Last Weekend
You're on your own with that wet "I Love T.S." tank, though.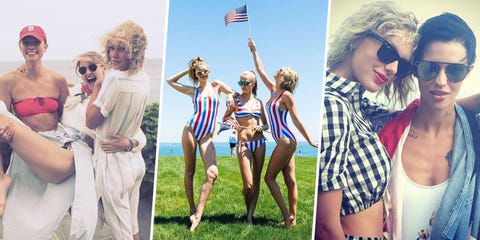 We already know Taylor Swift can throw a party/shape the narrative of her love life like no one's business, but over the July 4 weekend, she outdid herself by accomplishing something she's never attempted before: group themed outfits. For those who would like to follow suit or if you just thought her gingham bloomers were really cute, we tracked everything down with links to buy.
This content is created and maintained by a third party, and imported onto this page to help users provide their email addresses. You may be able to find more information about this and similar content at piano.io