If These 12 Looks Don't Persuade You to Try a Dress Over Pants, Nothing Will
The unthinkable is more wearable than ever.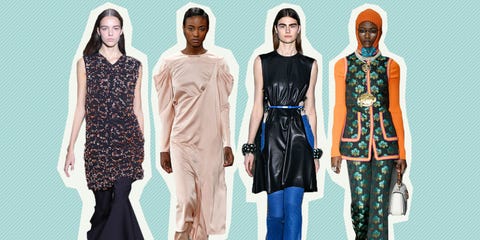 Getty, design by Betsy Farrell
It's not just for preschoolers whose dads let them pick out their own clothes anymore—dresses over pants have infiltrated the red carpet, and now, they're coming for your closet. Here, 12 definitive examples from recent shows that will make a convert out of you.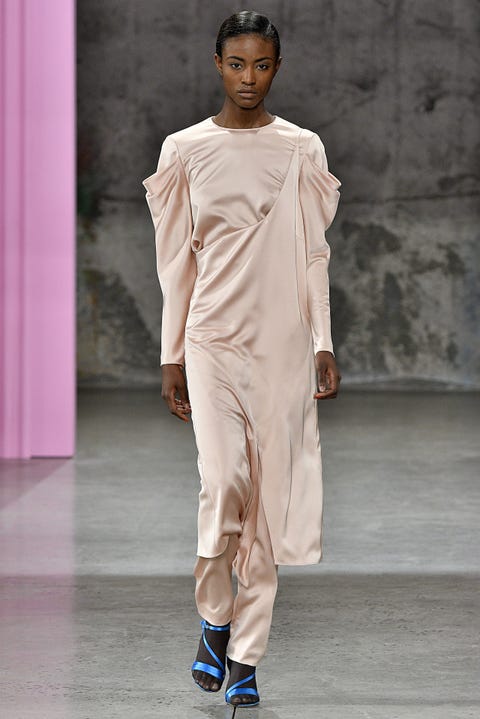 Tibi
After skinny jeans, trousers in the exact same color and fabric as your dress have got to be the easiest bottom-half option.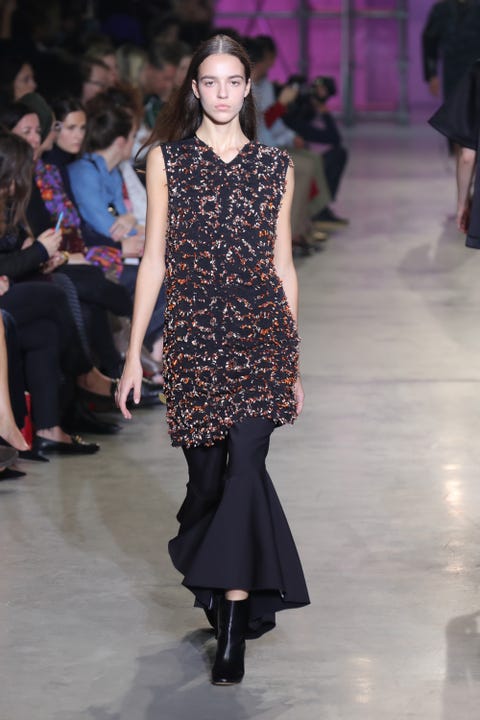 Ellery
Slightly less easy but extra intriguing are black bell-bottoms. These aren't your work slacks, but they do fit close to the hip and thigh, which does help eliminate bulkiness until the knee, when BAM—disco mermaid.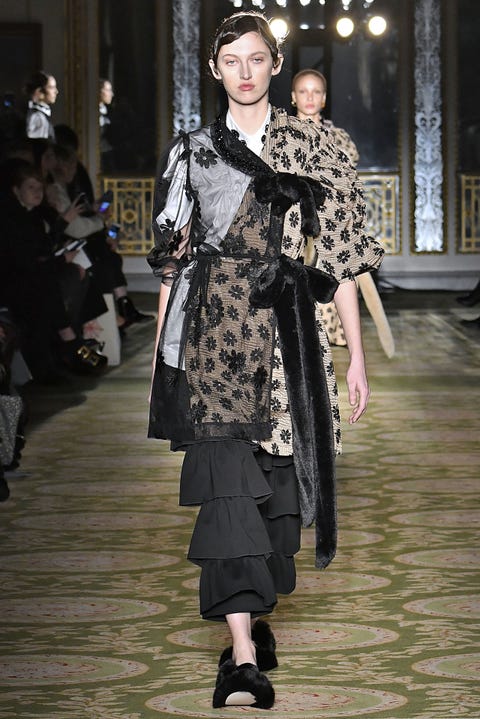 Simone Rocha
Or embrace your extra-ness (extremity?) with cha-cha pants. (Would also work under a simpler LBD.)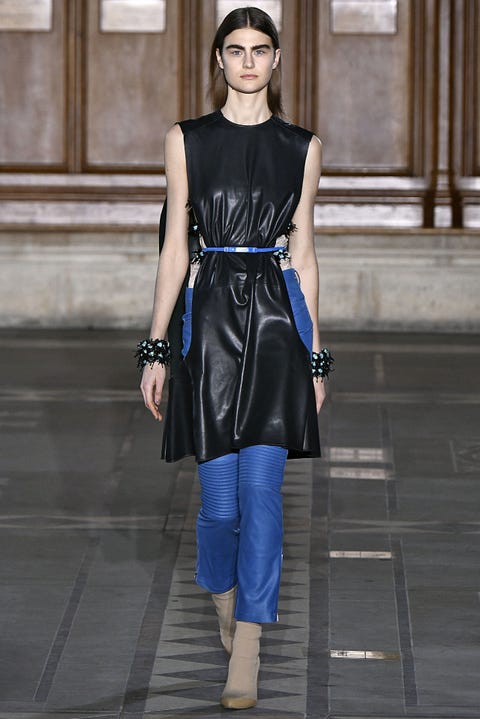 Toga
Now we move into our blue period, beginning with these cropped, body-con trousers, in the same leather as the cutout frock. Definitely the most doable of the silhouettes, which leaves room for playing around with color.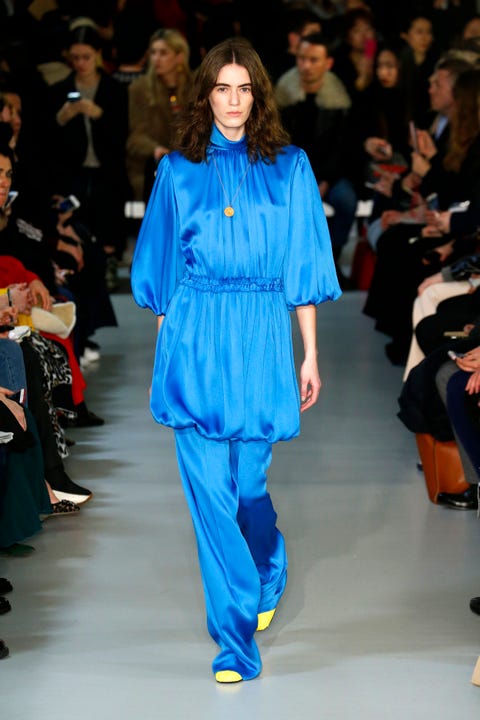 Joseph
Looser than some politicians' interpretation of the truth, but the cinched waist keeps your shape long and ladylike. A single color and heels help too.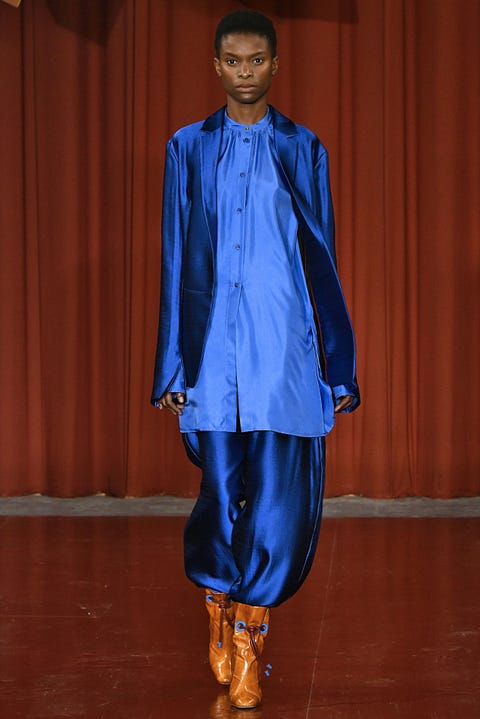 Roksanda
No waist here, but the tucked-in pant hems imply you have ankles, while the blazer provides a bit of structure.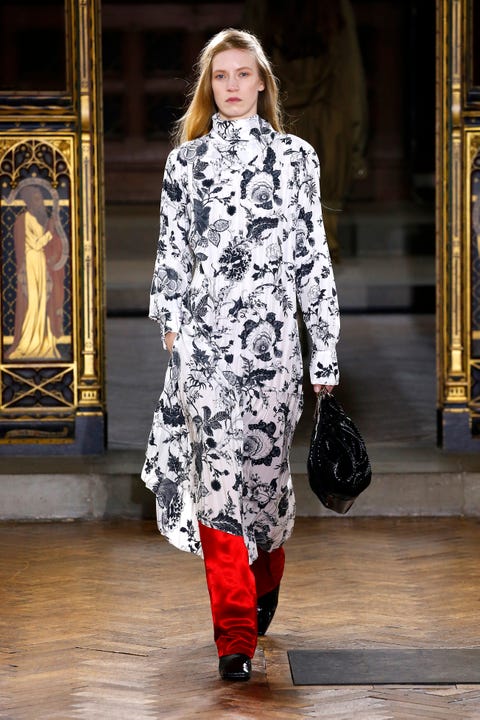 Sharon Wauchob
Another great color combo: black, white, and red. Classic.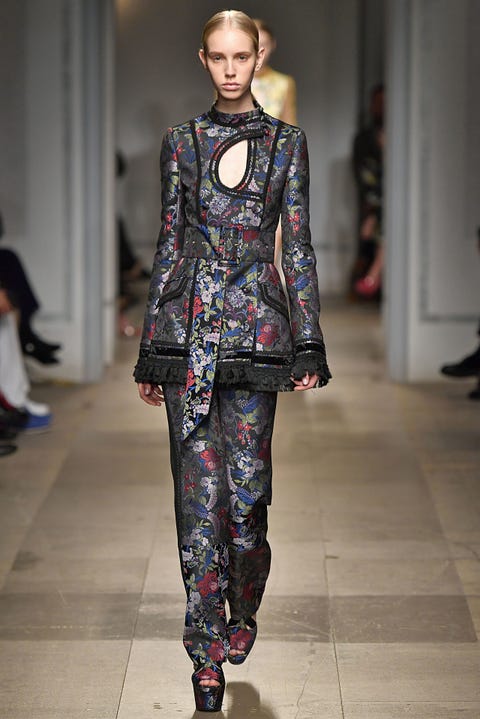 Erdem
For a different pairing, try a dress that toes the line between "can only wear with the opaquest of tights" and "definitely getting sent to the principal's office." In any case, this looks best as a matching set.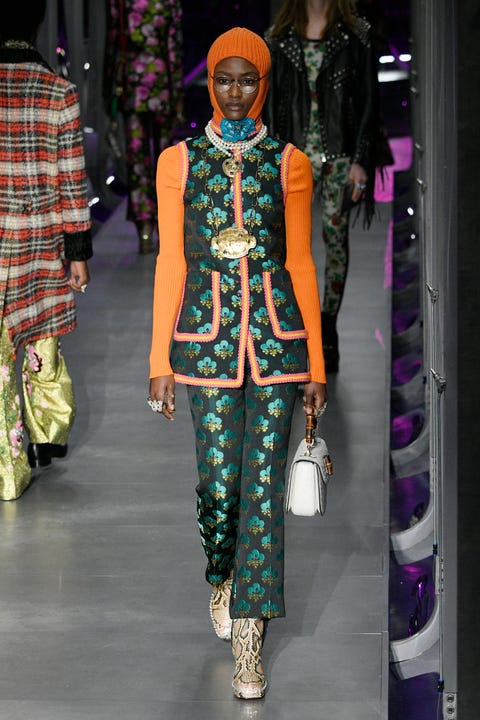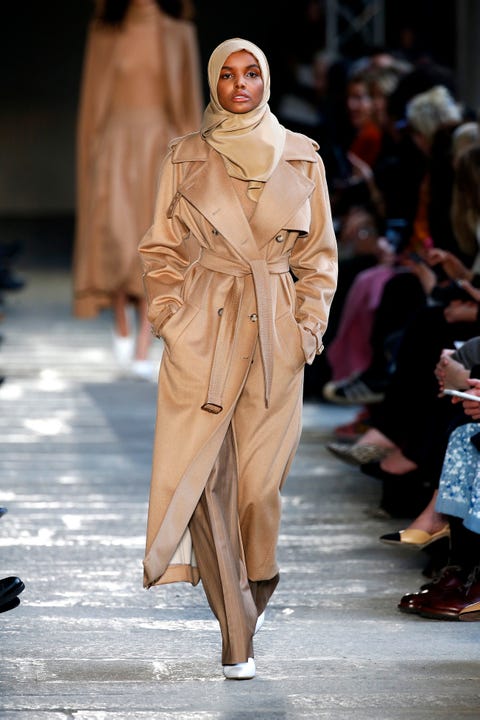 Max Mara
It helps immensely if your dress is actually a coat and you stick to neutrals. More elegant than most of us can ever hope to be.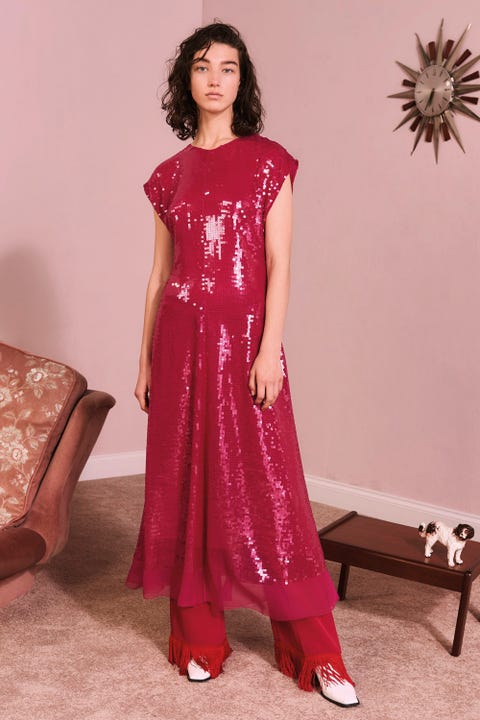 Stella McCartney
And when it returns to winter, a good trick to remember is layering pants in a complementary color under a dress you'd wear on its own if you had a death wish or a chauffeur. Bonus points if these are party pants, AKA fringed, pom-pom-ed, or otherwise embellished.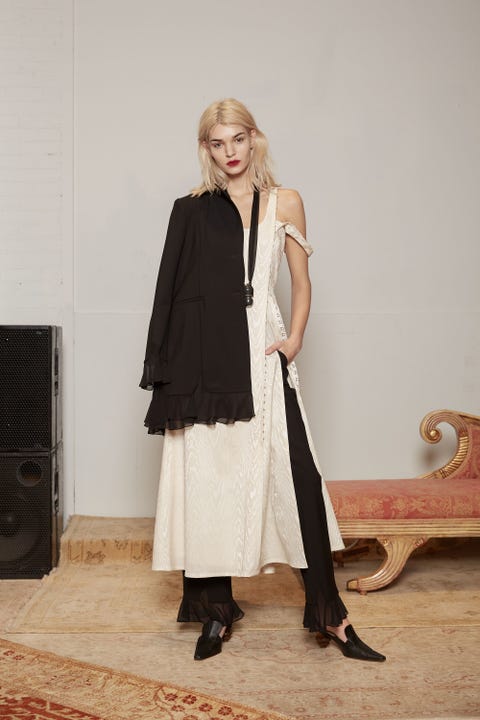 Rosie Assoulin
Ruffles too, as seen in this cool cool cool evening look.
This content is created and maintained by a third party, and imported onto this page to help users provide their email addresses. You may be able to find more information about this and similar content at piano.io