Editors handpick every product that we feature. We may earn commission from the links on this page.
Then vs. Now: 10 Adult Fashion Buys for Back-to-School
Sneakers Mom picked out < Gazelles you, a grown woman buy yourself.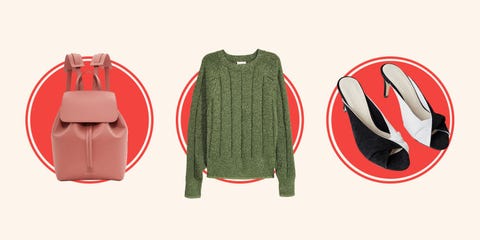 Aside from the vague hopefulness that stems from knowing you're one step closer to breaking outta there, creating a moodboard and shopping for a new year's aesthetic (just me?) has to be the only good bit about back-to-school. Ahead, 10 grownup fashion buys that replicate that feeling—without the eventual letdown when you realize some people took "never change" literally.
This content is created and maintained by a third party, and imported onto this page to help users provide their email addresses. You may be able to find more information about this and similar content at piano.io