30 Super Dressed-Down Celebrity Looks in Unabashed Celebration of Being Lazy
For when you need to run out for a minute to get supplies for not leaving bed again.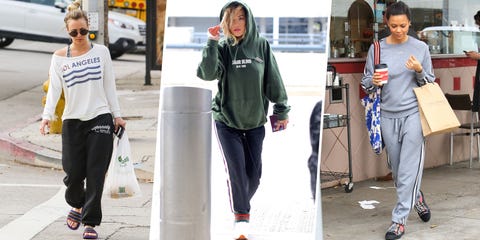 Even though the expectation is that they're always "on," celebrities are real people too, who must sometimes walk their dogs or put on the nearest available pants to buy toilet paper. For those occasions, they rely on their most relatable outfits, which you can keep clicking to see.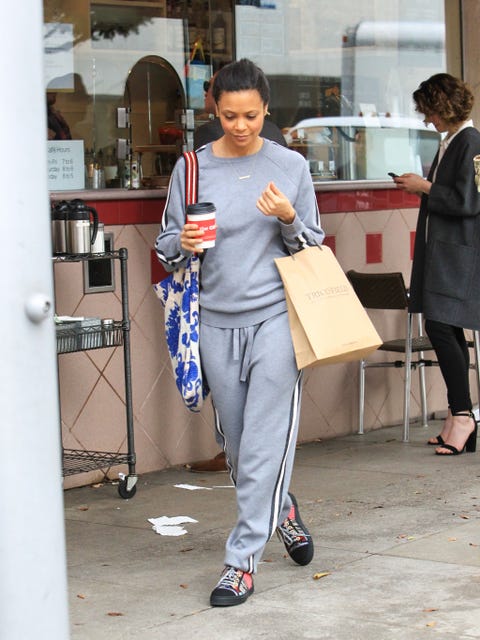 Thandie Newton
As far as trackies go, this one looks to be of good quality, with no condiment drips in sight. Which is more than we can say for lots of people.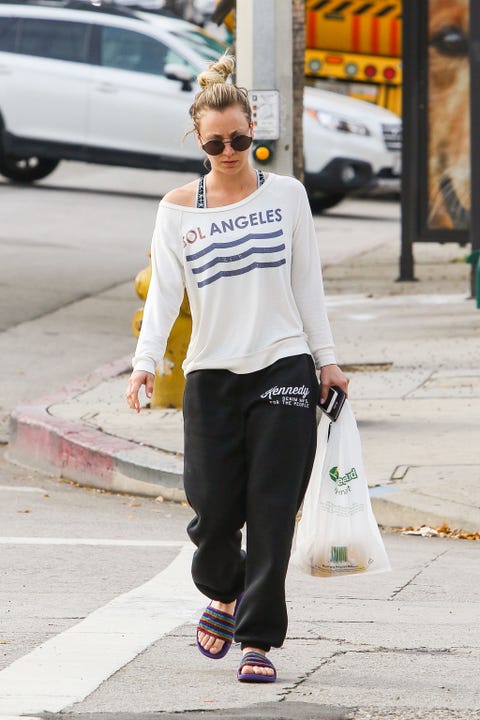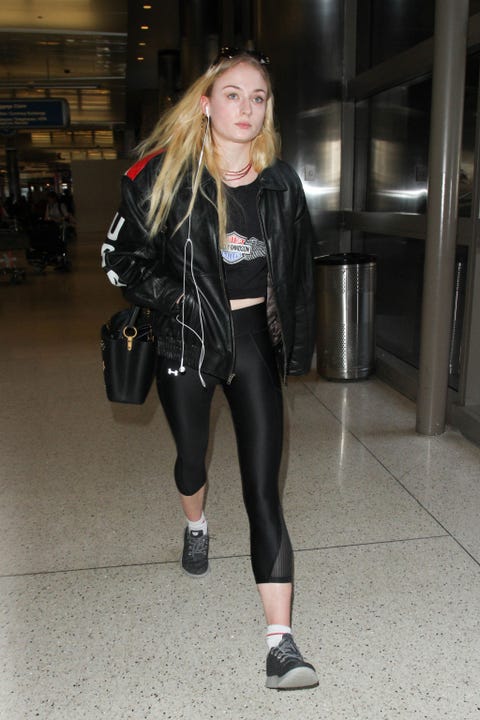 Sophie Turner
Hi, I'm Sansa Stark. My talents include scheming and looking gorgeous after flights, even when I am just wearing leggings and a tank top.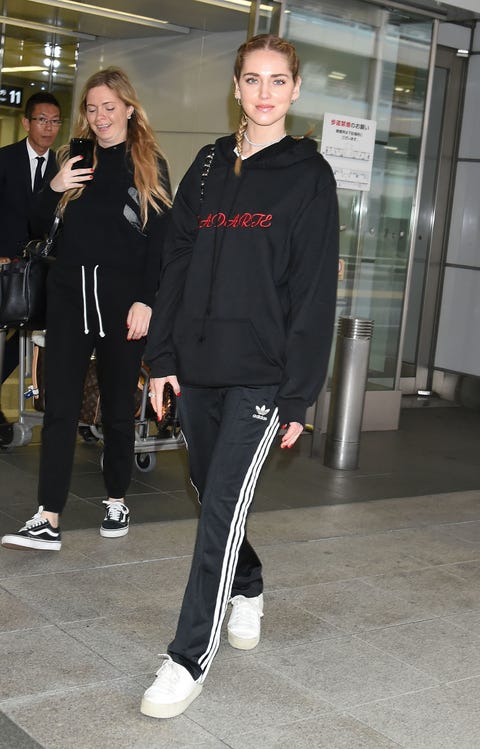 Chiara Ferragni
A very attainable look from one of the world's most famous fashion bloggers.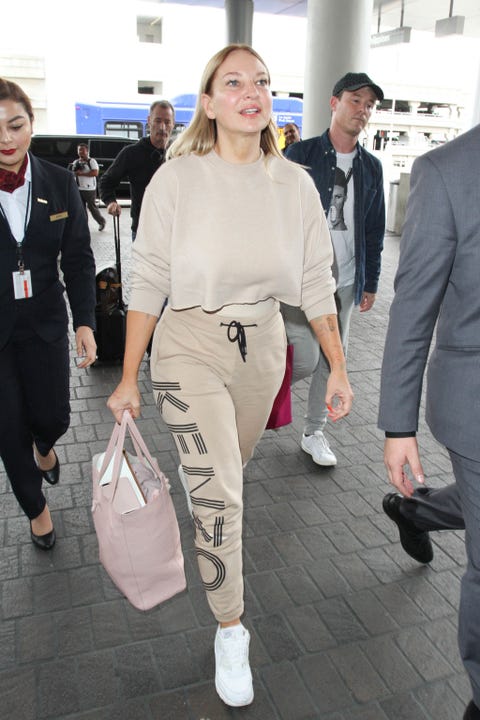 Sia
OMG, you can see her face. But also, great color coordination.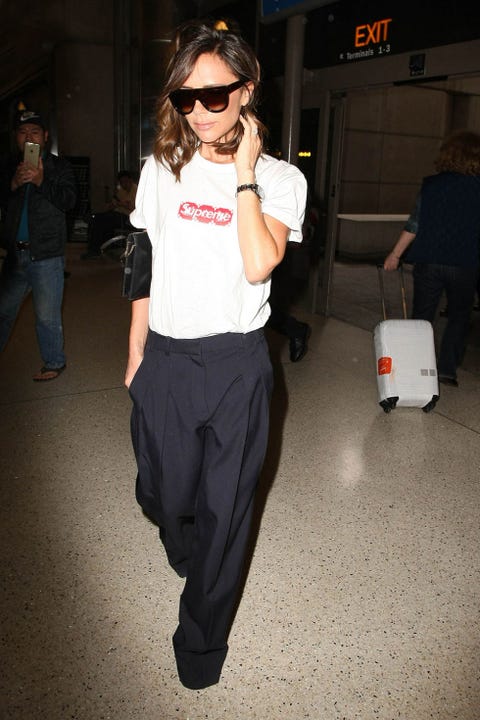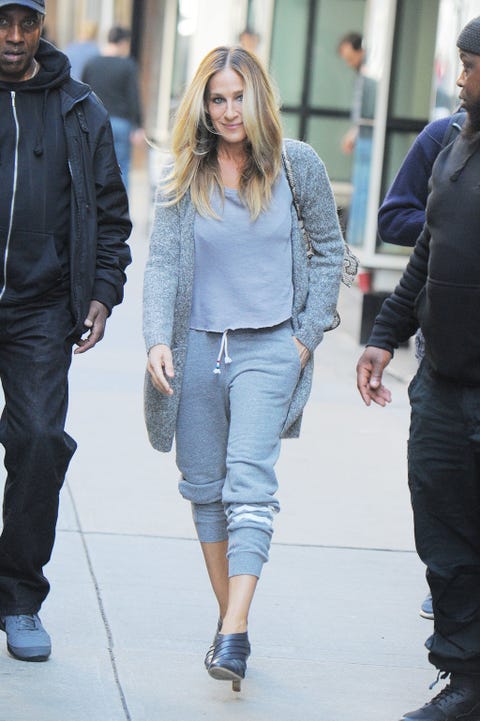 Sarah Jessica Parker
Would you expect anything less than heels, though?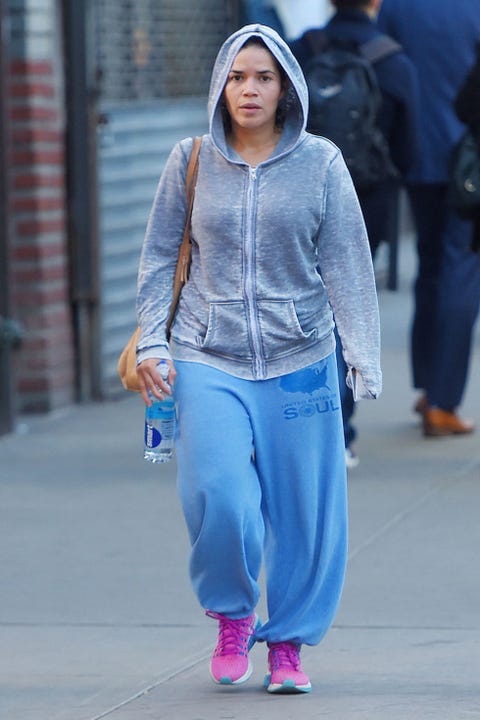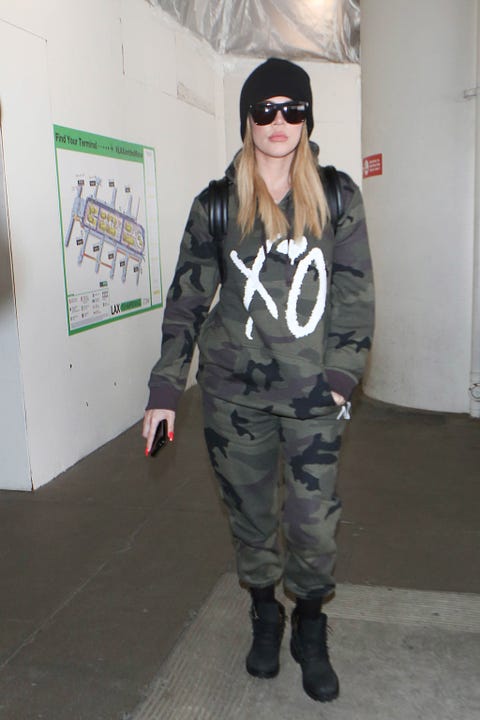 Khloé Kardashian
I know where you can get the sweatshirt.
The Weeknd, $78
BUY IT: theweeknd.com.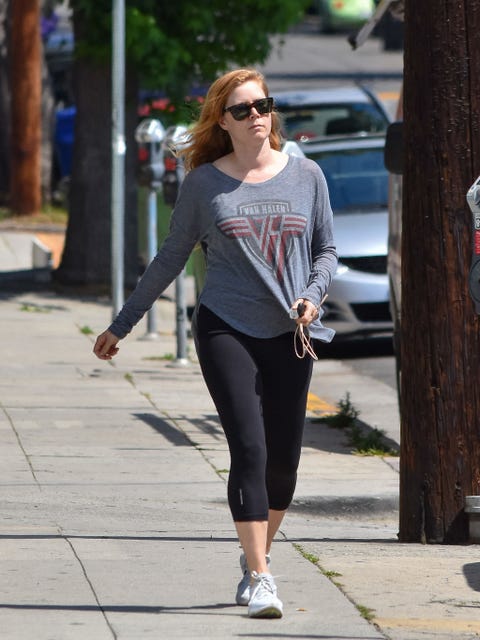 Amy Adams
Us, down to the charger in hand.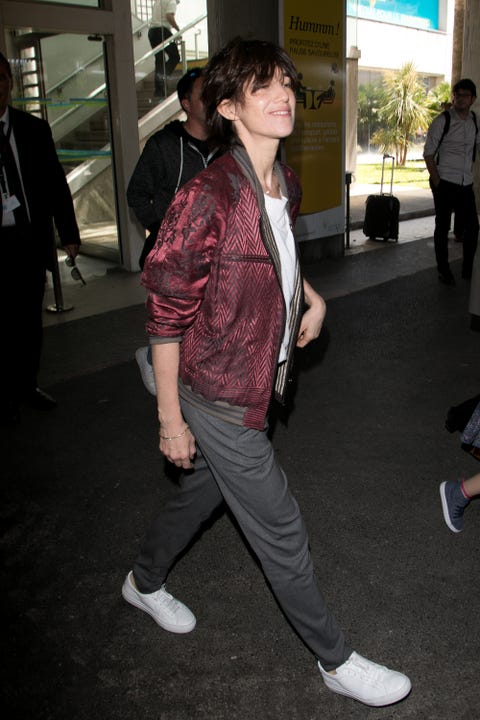 Charlotte Gainsbourg
Some (French) people just have it.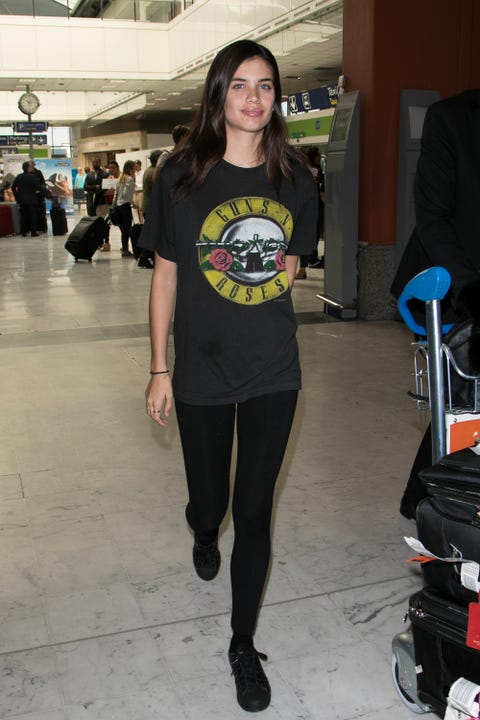 Sara Sampaio
Can't go wrong with all black.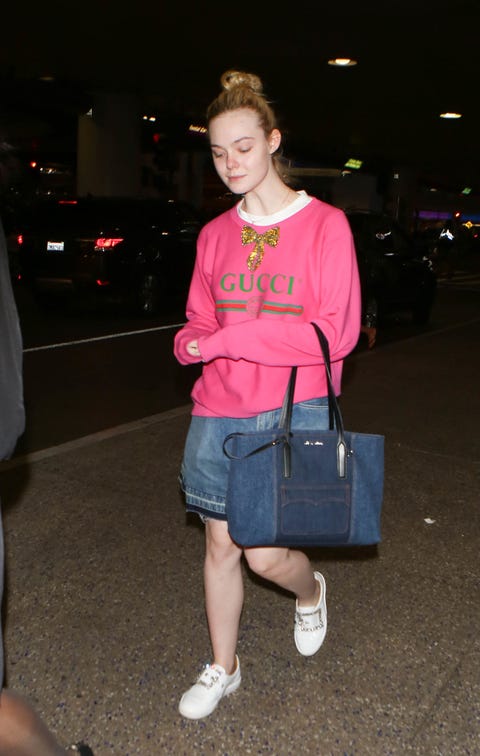 Elle Fanning
But on the flip side, you can't go wrong with a pink, rhinestone-bow-embellished Gucci sweatshirt either.
Gucci, $1,500
BUY IT: neimanmarcus.com.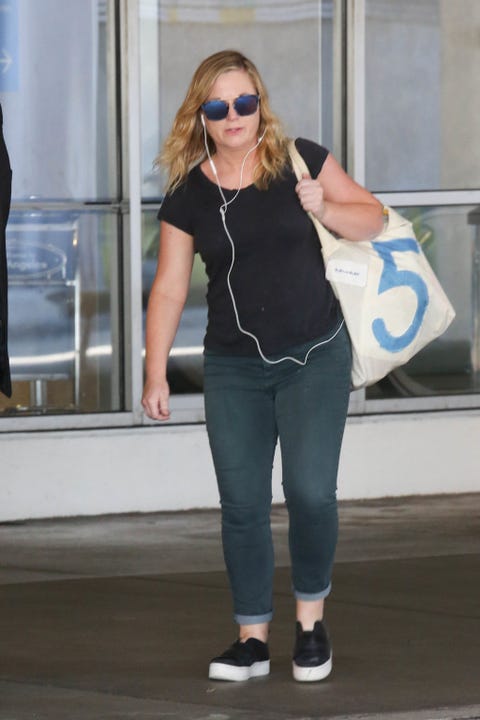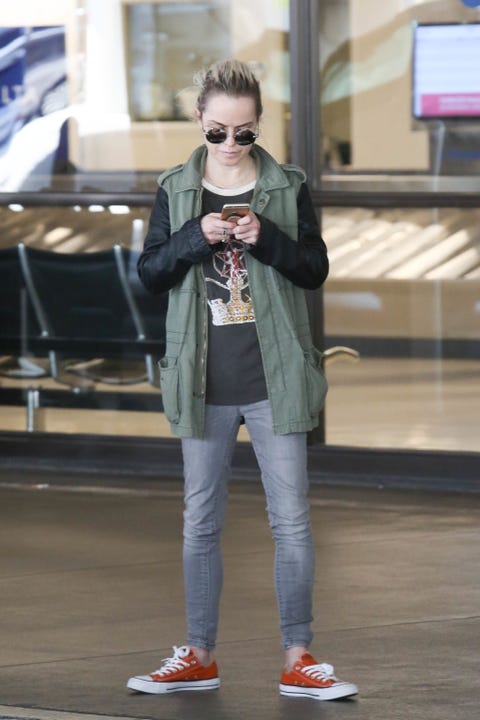 Taryn Manning
Utility vest = more pockets = more places to put the important stuff so you don't have a low-key heart attack when your passport slides down to the bottom of your bag.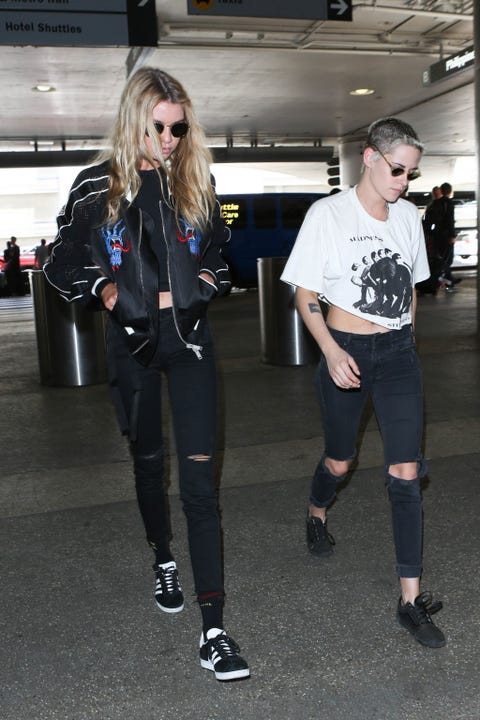 Stella Maxwell and Kristen Stewart
Do you think they plan out their outfits?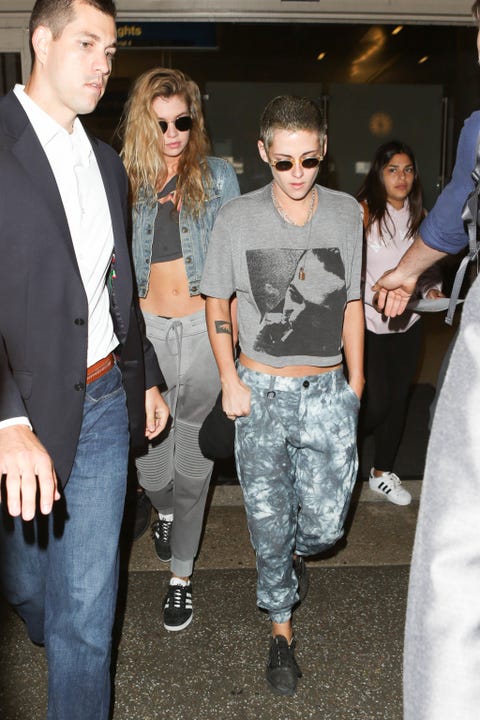 Stella Maxwell and Kristen Stewart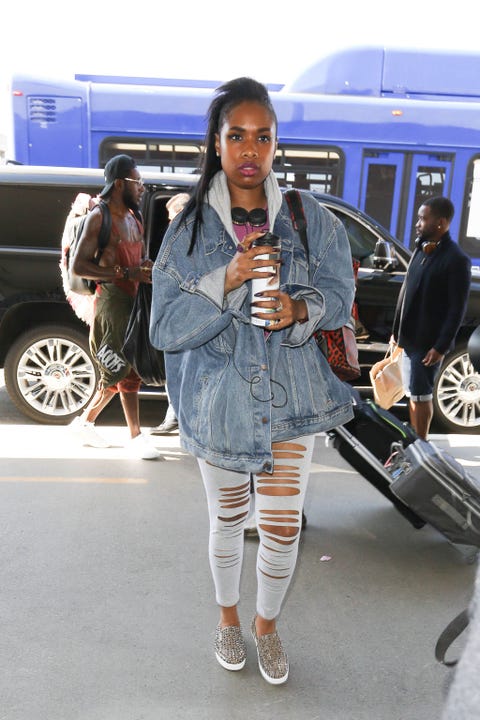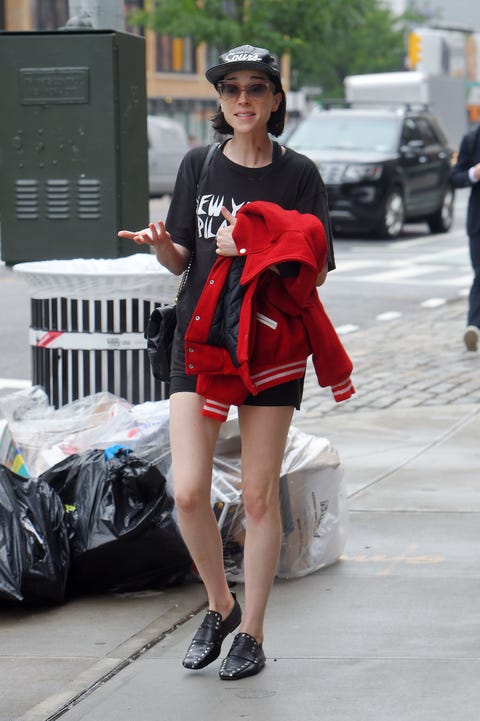 St. Vincent
Proof that loafers instantly make you look a bit more put-together, though not sure if this would work with an animal onesie. Will report back.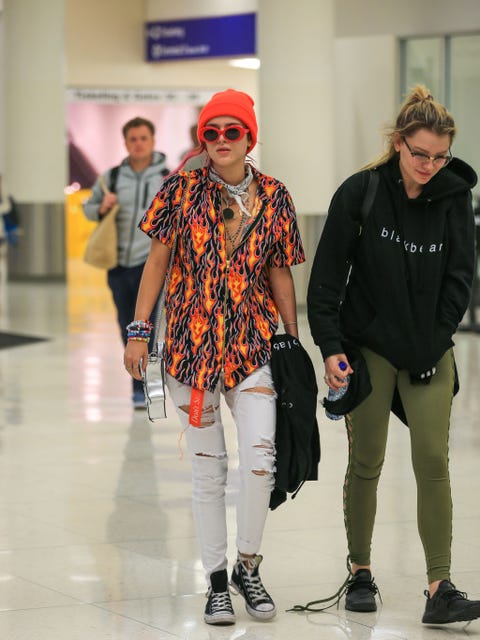 Bella Thorne
Dressed-down doesn't have to mean you didn't think about your colors.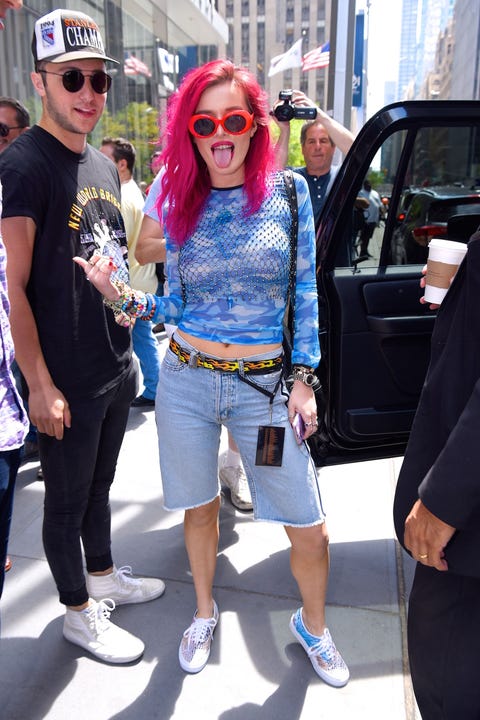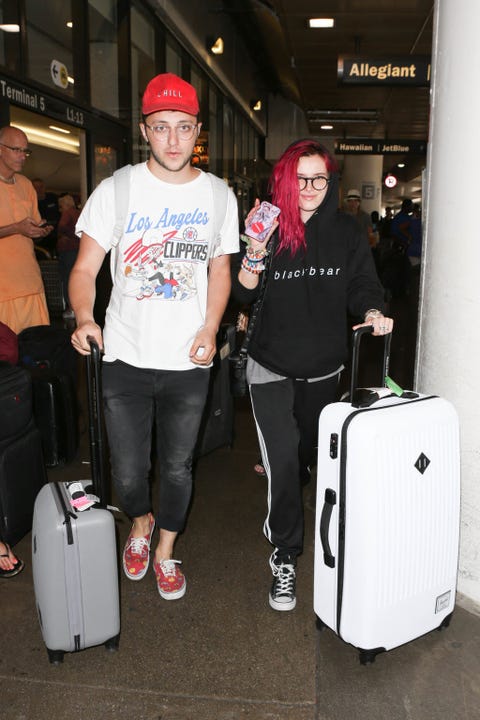 Bella Thorne
Major respect to people who have the forethought of taking their contacts out in the airport bathroom instead of putting their glasses in their checked luggage/not packing them at all.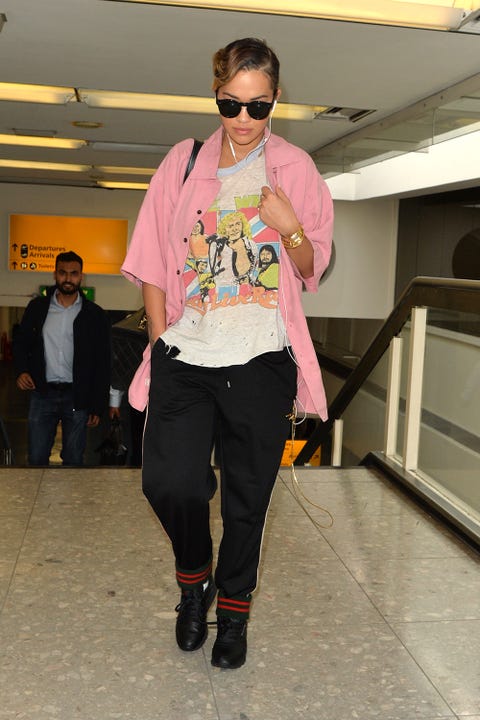 Rita Ora
Girls, don't let frat bros ruin open collared shirts.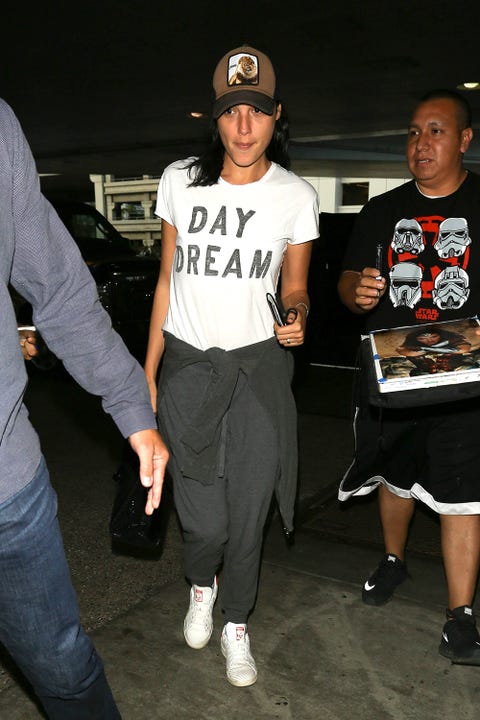 Gal Gadot
What I think I look like when I tie a shirt around my hips.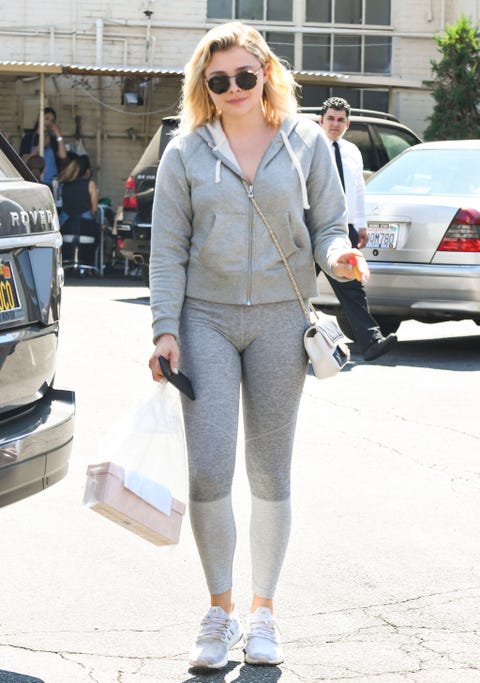 Chloë Grace Moretz
No matter how casual, still not as casual as an unnamed individual hypothetically leaning out of bed—but not exiting it—to rummage around for an outfit in the dark. And then wearing it outside.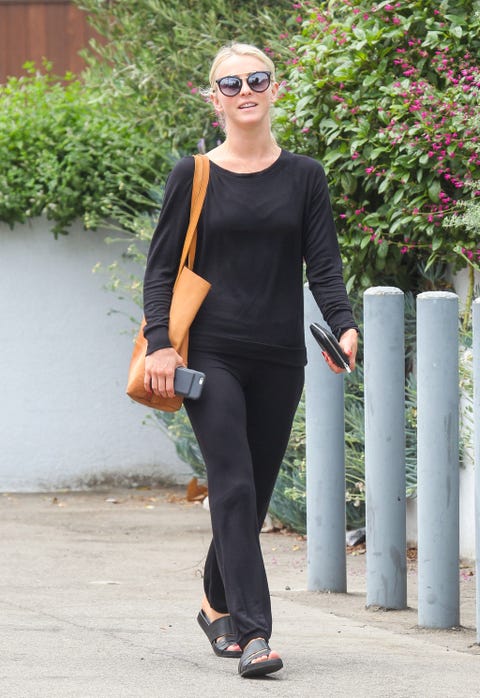 Julianne Hough
All black everything. Well, almost.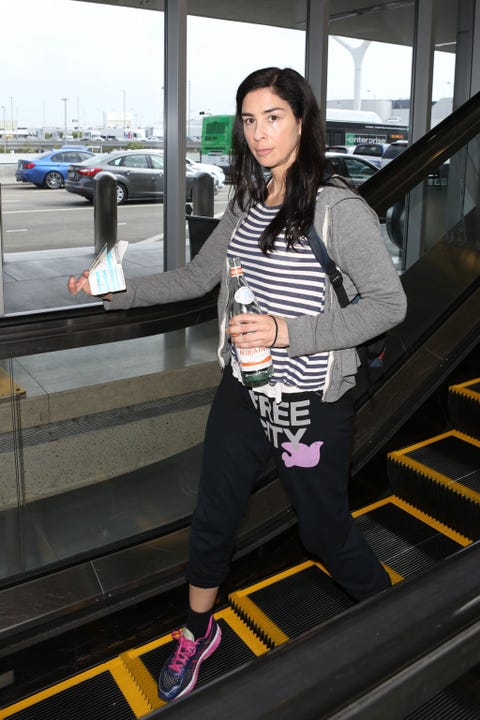 Sarah Silverman
You: store-brand bottled water. Me: See above.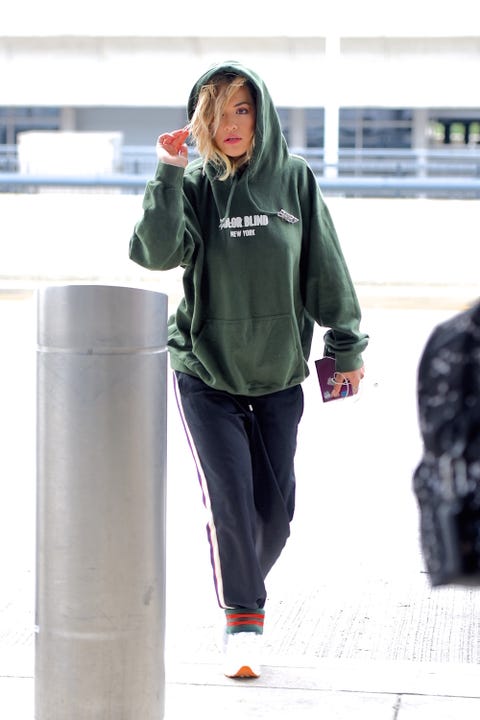 Rita Ora
Rolling up to the airport with just your passport and phone: the dream.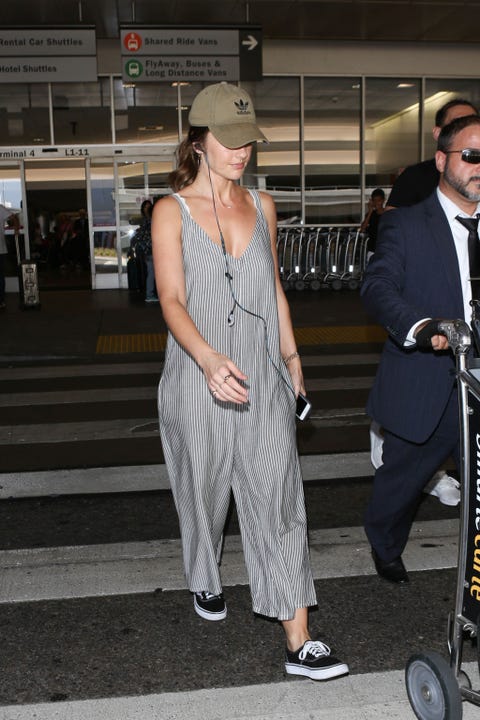 Minka Kelly
Would not personally go with a jumpsuit (for fear of getting topless in strange lavatories) but you do you, Minka Kelly.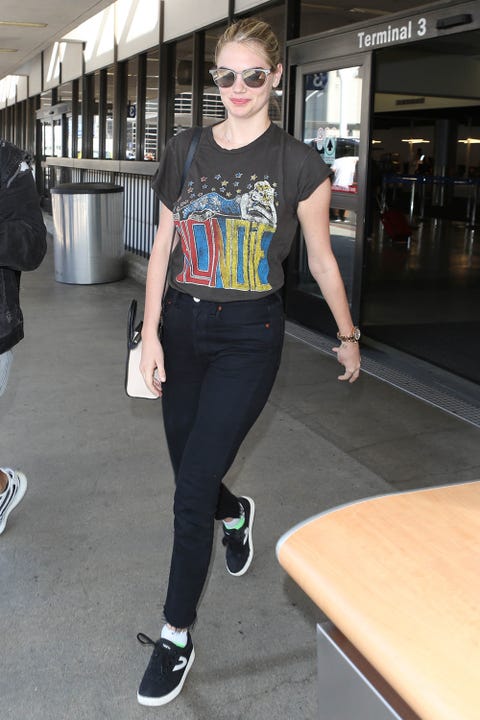 Kate Upton
How you smile knowing that the paparazzi can't use this shot for a worst-dressed list.
This content is created and maintained by a third party, and imported onto this page to help users provide their email addresses. You may be able to find more information about this and similar content at piano.io