The Best Street Style Looks From New York Fashion Week
Your outfit inspirations for September.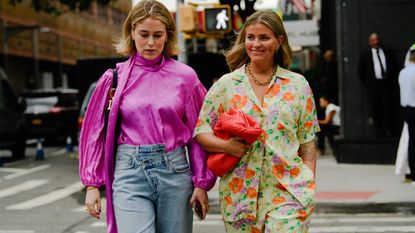 (Image credit: Tyler Joe)
This week's traffic jams and flocks of well-dressed people everywhere are signals that New York Fashion Week is in full swing. Designers are showing their Spring 2020 collections and guests wore their best outfits for the occasion. Trend pieces spotted on almost everyone include Bottega Veneta and buttery-soft leather pieces perfect for this transitional weather. Photographer Tyler Joe is on the ground, capturing the best street style moments for MarieClaire.com. Check them out ahead.
1/525
2/525
3/525
4/525
5/525
6/525
7/525
8/525
9/525
10/525
11/525
12/525
13/525
14/525
15/525
16/525
17/525
18/525
19/525
20/525
21/525
22/525
23/525
24/525
25/525
26/525
27/525
28/525
29/525
30/525
31/525
32/525
33/525
34/525
35/525
36/525
37/525
38/525
39/525
40/525
41/525
42/525
43/525
44/525
45/525
46/525
47/525
48/525
49/525
50/525
51/525
52/525
53/525
54/525
55/525
56/525
57/525
58/525
59/525
60/525
61/525
62/525
63/525
64/525
65/525
66/525
67/525
68/525
69/525
70/525
71/525
72/525
73/525
74/525
75/525
76/525
77/525
78/525
79/525
80/525
81/525
82/525
83/525
84/525
85/525
86/525
87/525
88/525
89/525
90/525
91/525
92/525
93/525
94/525
95/525
96/525
97/525
98/525
99/525
100/525
101/525
102/525
103/525