Top 10 Date-Night Style Tips
Not sure what to wear on that first date, as you're meeting his parents, or when he wants to take you on a "surprise" night out? We asked the experts for fashion and beauty suggestions for every occasion.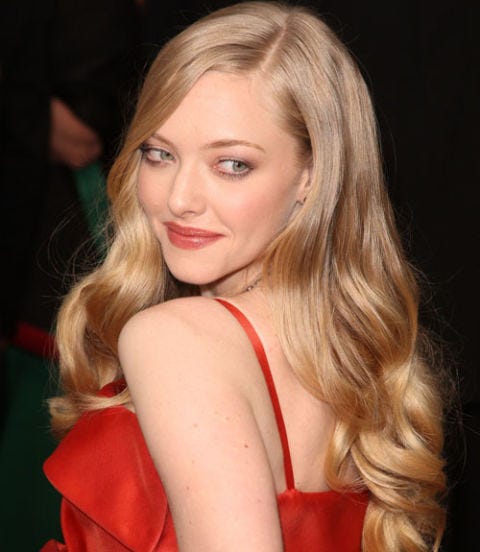 First Date
Your hair and makeup on a first date should be natural "with a touch of glamour," says celeb hairstylist Christo, who recommends the long, soft curls of Amanda Seyfried. Get the Look Part your dry hair, and section it into thick parts. Use a 2-inch curling iron on each section from the middle to the end. Use a spray gel for hold. Allow the curling iron to set for a few seconds before moving on to the next section. Once finished, softly run your fingers through the curls to achieve a soft, wavy look.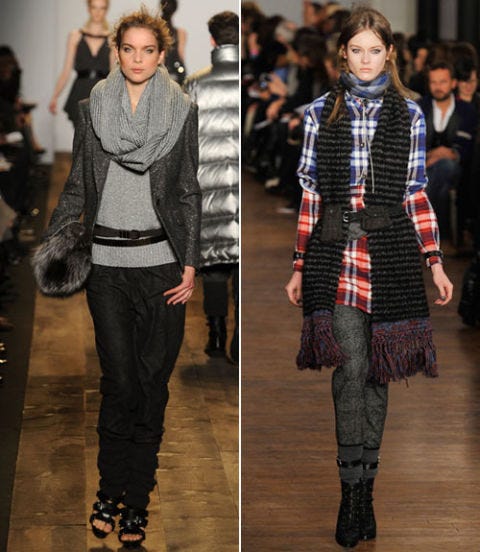 Casual Get-Together
If he asks you to watch a football game at the neighborhood pub, you want to look the part while still maintaining your sense of style (read: no oversized team jersey). "A fabulous pair of jeans, great leather boots and a knit vest always work," Bryant says. "They're great for any occasion." Bouwer adds that a fitted sweater finished with a motorcycle jacket is a perfect look for a day date. "If it's cold, wear a draped scarf in a neutral color softly tied at chest level."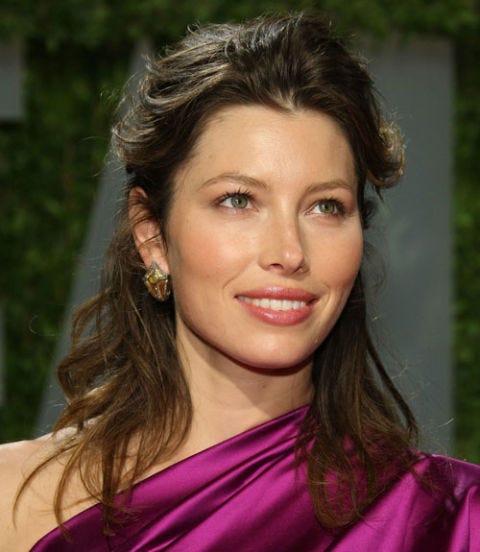 Casual Get-Together
Christo's take on a playful half-updo — like the one on Jessica Biel — "lets your boyfriend know that you can hang with the guys." Get the Look Blow dry your hair straight, then part it to your favorite side and lightly twist the front pieces to the back of your head and secure with bobby pins. Pull out your bangs, if you have them, to frame your face and spray before securing the crown ponytail with an elastic band. Use a 2-inch curling iron to create natural curls.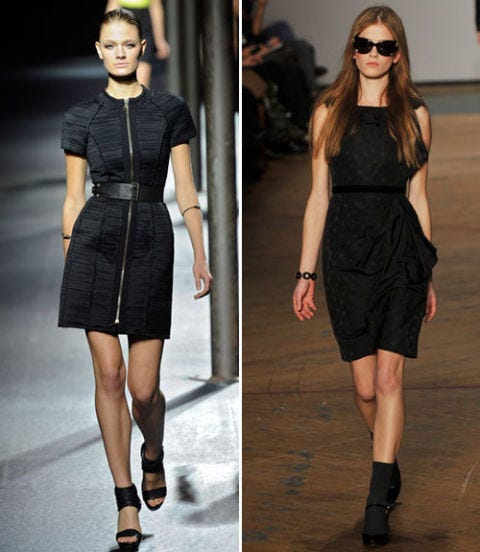 Surprise Night Out
If he asks you to meet him at an undisclosed location for your next romantic encounter, he may not realize that he's leaving you in a fashion lurch. Your best bet? The LBD. "That little black dress always works — you can dress it up or down," says Bryant, who recommends bringing a medium-sized purse to keep a pair of flats and a more luxe pair of earrings so you can quickly update your look for the excursion. Bouwer advises wearing layers. "A tailored jacket or vest is also great for the unexpected."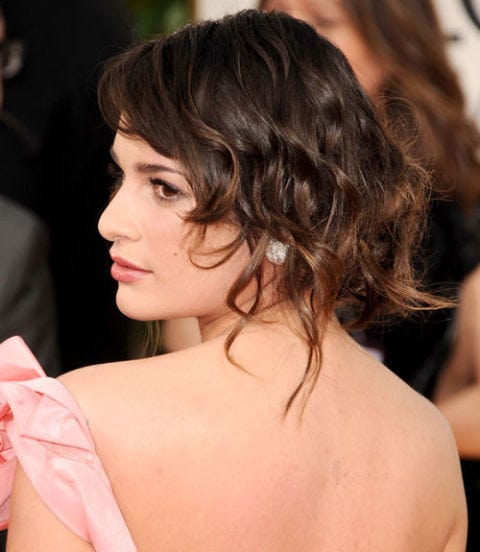 Surprise Night Out
"This versatile look will be appropriate for any surprise he has in store, even if you are on your way to get engaged," says stylist Christo of this look worn by Lea Michele. "The intricate updo is delicate and exudes an aura of romance." Get the Look Use a 1-inch curling iron on large sections of dry hair to create wavy curls. Once finished, part your hair to your favorite side and pull curls back into a soft chignon and secure with bobby pins. Take the curls from the part, your temple, and your ear lobe, and then twist and pin them to the back. Allow some curls to frame your face and hair spray to set and hold.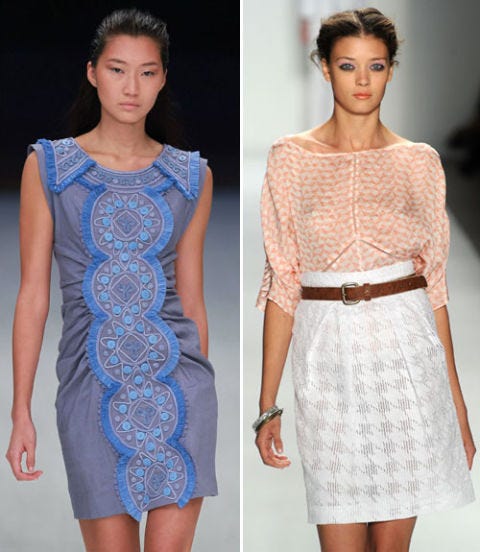 Meeting His Parents
The stress of meeting your new beau's mom and dad is enough to handle, so there's no need to waste time worrying about what you'll wear. "Just be yourself," Bryant says, emphasizing that you shouldn't have to hide your personal style completely. "It's most important to wear what makes you feel most comfortable. Something simple and classic is best, but add sparkle or femininity with an interesting pattern."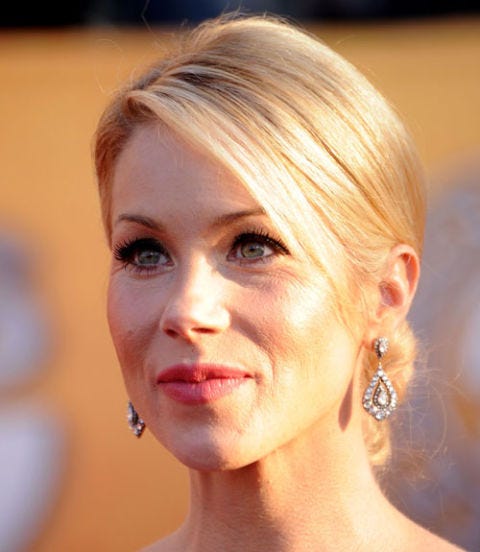 Meeting His Parents
When first meeting the people closest to your man, "allow your natural beauty to take center stage," Christo says. Christina Applegate's "clean, sophisticated look is guaranteed to impress your boyfriend's parents." Get the Look Tease the crown area of your straightened hair to create a bit of height. Softly sweep your bangs to the side and brush into a low ponytail. Twist the ponytail into a bun and secure with bobby pins. Spray some shaping spray for hold and some shining spray for a touch of glam.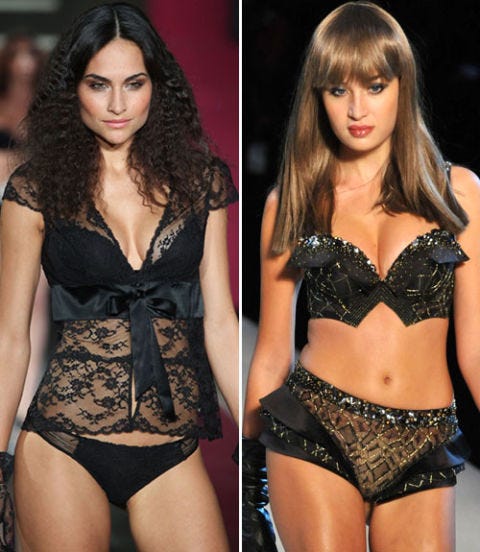 In the Bedroom
"Fabulous lingerie for that first time is crucial," Bouwer says. But what's the right look? "Black lace or trim worn under a flimsy camisole is always sexy and pretty. You don't want something ripped out of the page of a sex catalog. And don't make it complicated with too many clasps and hooks. The simpler the better."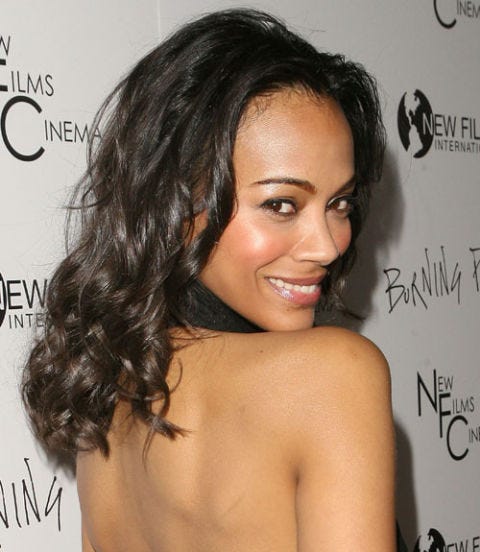 In the Bedroom
"The best accessory to sexy lingerie is nothing," stylist Christo says. Like Zoe Saldana often does, keep things simple with hair and makeup for a subtly hot look. Get the Look Part your hair into eight sections. Use thick hot rollers starting from the nape of your neck. Make sure the top layer of your hair is set going back toward the back so you can part your hair wherever you want. Once you've finished, spray your hair with shaping spray and allow the curls to set for five minutes. Remove the curlers and part your hair as desired. Softly run your fingers through the curls, allowing some to frame your face.
This content is created and maintained by a third party, and imported onto this page to help users provide their email addresses. You may be able to find more information about this and similar content at piano.io