The Case for Taking Good-Vibe Vitamins
Avoid the holiday blues by popping the essentials.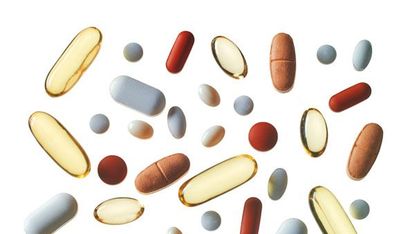 (Image credit: Almay)
If you take mood-stabilizing meds, holiday stress can be enough to send you to the doctor for a higher dose. Instead, consider vitamins: An independent review study from the University of Canterbury reported that broad-spectrum supplements such as Daily Essential Nutrients and EMPowerplus (they're formulated with a larger range of vitamins and minerals in higher doses than typical multivitamins) may help alleviate symptoms of depression and anxiety. Research has also shown that those with mood disorders who took supplements experienced about a 50 percent decrease in symptoms in three months.