5 New Virtual Fitness Trainers
The new computerized fitness coaches promise to motivate like the real thing at a fraction of the cost. So long, Sven; welcome, Wii?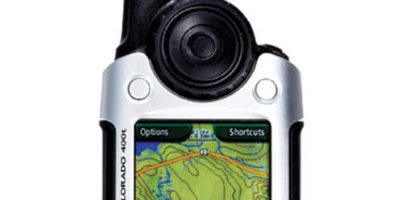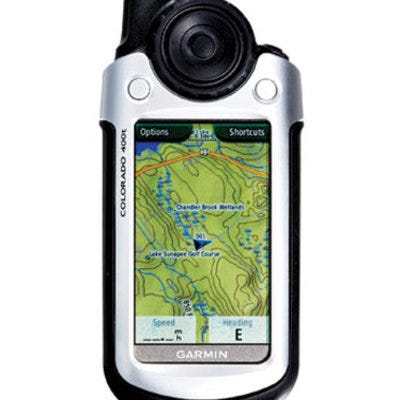 Fitness Gadgets
GARMIN COLORADO 400T MAPPING HANDHELD, $639.99.
Hard-core hikers and novices alike will love this light but rugged GPS handheld. Whether you're trekking through the Grand Canyon or jogging in your neighborhood park, preloaded topographic maps of national, state, and local parks, and a combo of satellite and ground-position signaling stations, provide you with 3-D warnings of steep climbs ahead and almost perfect navigation readings. Wireless connectivity also lets you share meeting points and routes with friends. Just bring extra AA batteries for long hikes — after a few miles in the Poconos, your quads won't be the only things that start to wear out. —Elizabeth Dunlap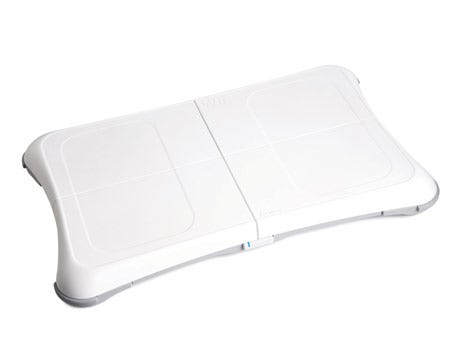 Fitness Gadgets
WII FIT, $89.99 (Wii system sold separately, $249.99).
Unlike video games that just work your finger muscles, the Wii Fit actually tones your core. As you stand on the sensor board, slow, controlled motions — no "Dance Dance Revolution" feet here — make your look-alike avatar break a sweat in more than 40 different ways, including mastering a hula hoop, doing yoga, weaving through a ski slalom, or head-butting an incoming soccer ball. The real motivator? The system charts goals, heart rate, BMI, and "fit credits" for up to eight people, so you can compare progress with your friends — and even compete. —Sarah Z. Wexler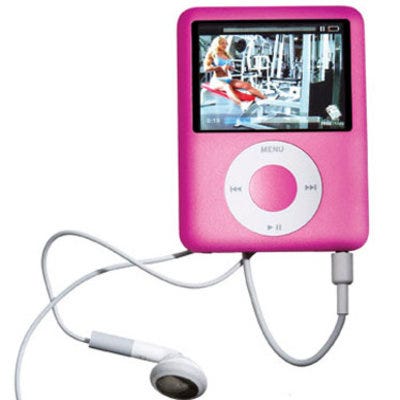 Fitness Gadgets
MYFREETRAINER.COM, free.
If you haven't gone near the weights since that introductory personal-training session at the gym, then My Free Trainer's iPod videos are an ideal workout companion. How else could a newbie recall the technique of a seated dumbbell press or standing cable curl, not to mention avoid injury? The videos are simple and about a minute in length, making them perfect to watch while resting between reps. And with a printable triweekly workout schedule for beginners, it's easy to figure out where to squeeze strength training into your cardio-junkie routine. —Jihan Thompson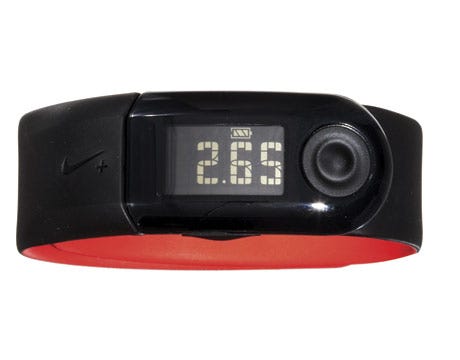 Fitness Gadgets
NIKE+ SPORTBAND, $59.
For those who like to train with a goal in mind — be it a marathon or just getting through your first mile — the Nike+ coach is a must-have. The online personal trainer customizes a running schedule that's both realistic and flexible, and as soon as you hit the pavement, the Nike+ SportBand records all your workout details: distance, time, pace, and calories burned. —J.T.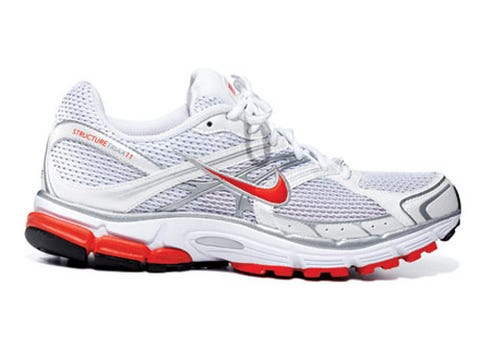 Fitness Gadgets
NIKE+ SNEAKERS, $80 to $145.
Afterward, the wristband's USB link plugs right into your computer and uploads the data to your Web account, so you can track how far you've come. —J.T.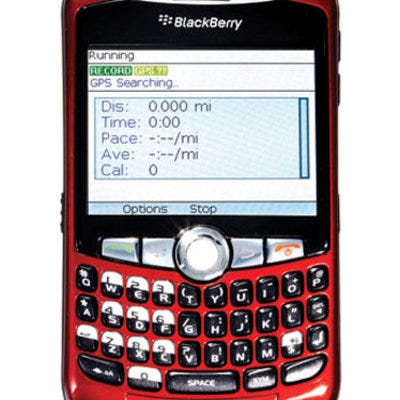 Fitness Gadgets
TRIMBLE ALLSPORT GPS PLATINUM, $5.99/month or $39.99/year.
BlackBerry addicts, rejoice: Here's a healthy reason to never let it leave your side (as if you needed one): the downloadable ALLSport GPS. ALLSport calculates time, pace, and calories burned during all outdoor workouts — running, biking, walking — and guarantees you'll never get lost. While clocking in 24/7 feels a bit self-congratulatory, it helps keep you on your feet, which is eco- and body-conscious. On Sprint PCS, Nextel, Boost Mobile, and SouthernLINC Wireless. —J.T.
This content is created and maintained by a third party, and imported onto this page to help users provide their email addresses. You may be able to find more information about this and similar content at piano.io