Kimye Tours French Castles as Potential Wedding Venues
The couple was spotted viewing a venue that looks like a petit Versailles.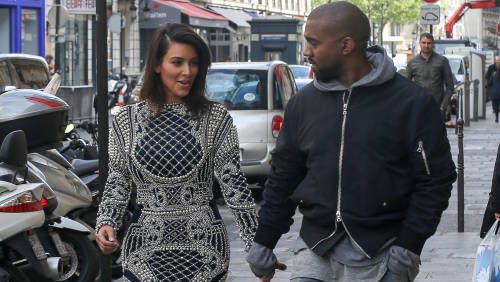 (Image credit: Archives)
Get ready, people! The Kimye wedding is approaching and we're thrilled to report that while Versailles might be out of the question, the happy couple is viewing other French castles that might work for the big day. The fashionable duo were spotted touring Château Louis XIV, a 17th century castle right outside Paris that boasts pretty luxe amenities.
Related: The Most Insightful Kim Kardashian Quotes
According to E! News, the location has 50-foot ceilings as well as a wine cellar, two swimming pools, a home theater, a nightclub, a meditation room, and an entire spa. The best part? The inside is reportedly lined in glass walls and ceilings to give the illusion that guests are underwater. Maybe it's a mermaid-themed wedding?
Related: Kim Kardashian's Engagement Ring is HUGE
We have no doubt the affair will be a gorgeous one—if the proposal occurred in a rented-out baseball stadium avec fireworks, then it only makes sense for the wedding to occur in a French castle. We can only imagine how the location will inspire Kim's wedding gown(s) choices.
Photo Credit: Getty Images