6 Last-Minute Summer Getaways
Here are six spots around the country with the perfect 48-hour trip equation: short travel time to your destination minus a car once you get there — plus, everything you need for your visit packed into one small bag.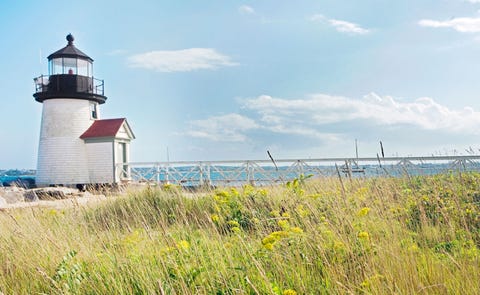 "Getty Images/Tetra Images RF"
Nantucket, Massachusetts
GET THERE: The preppy coastal playground is about 80 miles southeast of Boston.
STAY: 76 Main is a just-opened 20-room hotel in the heart of town. Vineyard Vines even designed a suite—the pillowcases are made from board shorts, and the window-shade edgings are crafted from belts. (From $309; 76main.com)
CHEAP THRILL: The beach! The hotel has beach bags and chairs you can borrow for your excursion to the shore, which is about a five-minute walk away.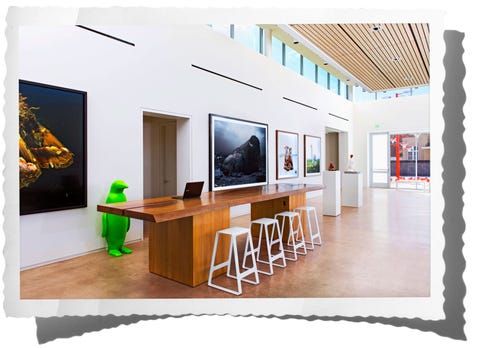 "Courtesy of 21C Museum Hotel"
Bentonville, Arkansas
GET THERE: The artsy town filled with Ozark charm is about 200 miles south of Kansas City, missouri.
STAY: The 21C Museum Hotel, which opened in February, is housed inside a 24/7 contemporary art museum. (From $159; 21cmuseumhotels.com)
CHEAP THRILL: Visit Crystal Bridges Museum (free admission; crystalbridges.org). Located just a quarter of a mile from the hotel, the two-year-old art museum founded by Walmart heiress Alice Walton includes five centuries of american art, ranging from the colonial era to current day—think iconic artworks such as Asher B. Durand's Kindred Spirits, Norman Rockwell's depiction of Rosie the Riveter, and Andy Warhol's Dolly Parton. Plus, the grounds have 3.5 miles of walking trails to enjoy.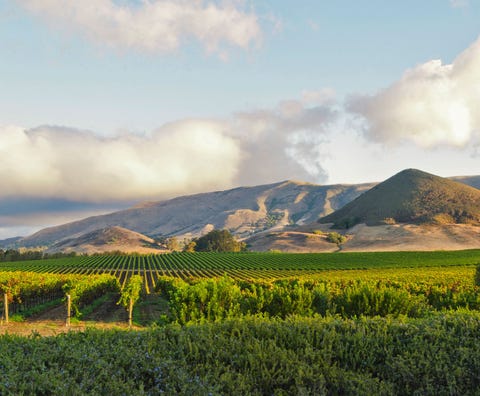 "Courtesy of Tolosa Winery"
San Luis Obispo, California
GET THERE: The wine and surfing community is about 200 miles from both Los Angeles and San Francisco.
STAY: The 17-room industrial chic Granada Hotel and Bistro, which opened on SLO's main drag last fall, is the city's only luxury boutique hotel. Be sure to check out the roof-deck lounge. (From $179; granadahotelandbistro.com)
CHEAP THRILL: Wine tasting. SLO, which is located within California's third-largest vino region, is small enough that it's only a 20-minute drive to and from any vineyard in the area. try Tolosa (tolosawinery.com), Edna Valley (ednavalleyvineyard.com), Baileyana (baileyana.com), or Chamisal (chamisalvineyards.com), where tasting fees range from $5 to $15.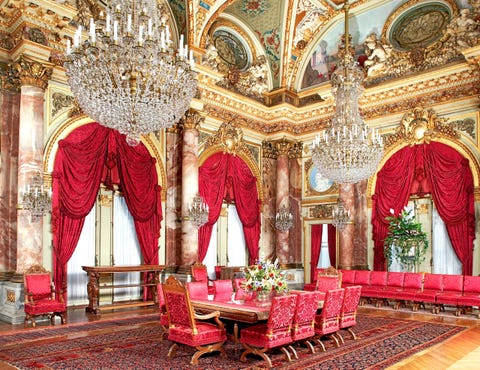 "Courtesy of the Breakers"
Newport, Rhode Island
GET THERE: The posh harbor town is about 200 miles north of New York City.
STAY: The year-old Attwater (from $229; theattwater.com), a 12-room nautical-inspired hotel, is within walking distance of restaurants, shops, and the Cliff Walk (cliffwalk.com), a 3.5-mile footpath that borders the shoreline.
CHEAP THRILL: Mansion tours. The city is famous for its 11 historic Downton Abbey–esque estates (newportmansions.org), which used to be summer homes for America's wealthiest. Tour The Breakers, the grandest of the Vanderbilt family's former vacation escapes (tickets, $24 each).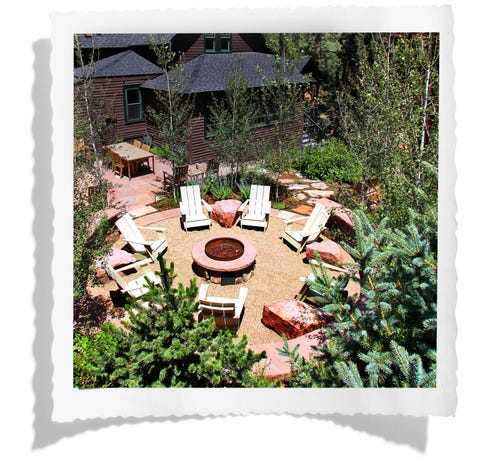 "Courtesy of the Outlook Lodge"
Green Mountain Falls, Colorado
GET THERE: The sleepy mountain village is about 80 miles south of Denver.
STAY: a six-room cottage built in 1889 was reopened in november as the modern Outlook Lodge, a version of your rustic dream cabin, complete with a library and a large wraparound porch. (from $99; outlookgmf.com)
CHEAP THRILL: Hiking. the town, surrounded by pike national forest on three sides, has a great network of trails, all easily accessed from the hotel. Venture out on Catamount Trail, a 6-mile hike with steep switchbacks that pass waterfalls and the Garden of Eden wildflower meadow.
This content is created and maintained by a third party, and imported onto this page to help users provide their email addresses. You may be able to find more information about this and similar content at piano.io